No better way to welcome in April, my birthday month, than with a trip to Amalfi. Though I have been to Italy many times I had never been to the Amalfi Coast. It has a reputation as one of the most beautiful places in the world, one which I fully support.
How to Get There:
We found the plane ride from Gatwick Airport into Naples Airport. From the airport there are few options to get to the coast, car, train and ferry  (I believe). At first we debated renting a car for the 1.5-hour drive from Naples to our Hotel in the town of Amalfi, but decided the safest and least stressful way would be to book a car service provided by our hotel. Even though 1.5 hours may seem like nothing, the roads on the coast are winding, narrow and on the edge of the cliffs. At some parts, the road is only wide enough for one car, and when a giant bus comes blowing though it puts your nerves on edge.  The car service was 130 euros each way in a large Mercedes.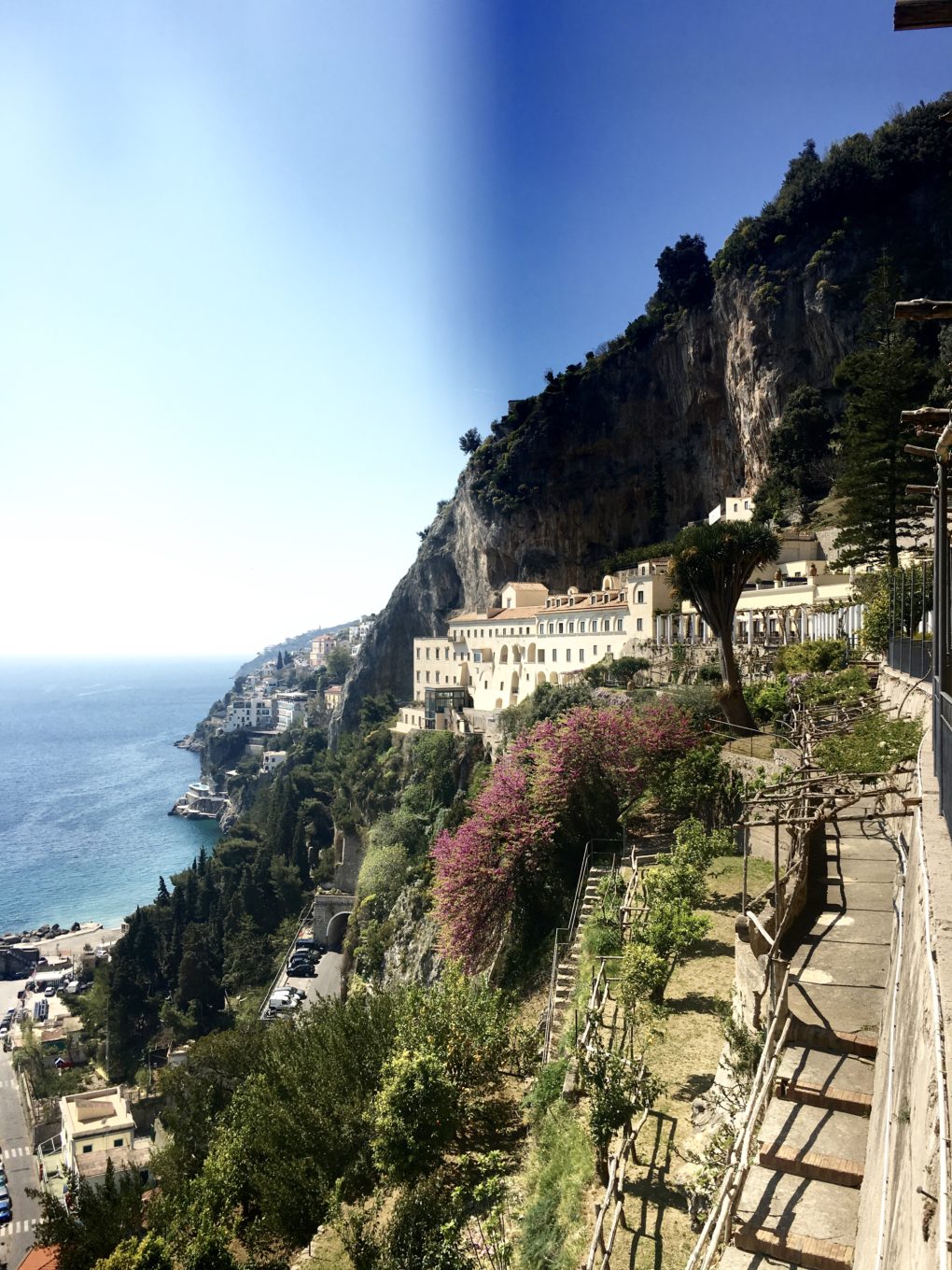 The Hotel: 
We stayed at the NH Hotel Grand Convento Di Amalfi. Set in a former 13th-century monastery with views over the Amalfi Coast, this upscale hotel is a 10-minute walk, down a lot of stairs, to Amalfi Cathedral, and 5 km from the picturesque sea cave of the Grotta dello Smeraldo.  When we were booking online I knew this was going to be a beautiful hotel but the views surpassed our expectation.  Every spot was picture perfect, from the view of the coast, to the infinity pool to the breakfast buffet and the, very Italian, lemon tree groves. 

At check-in we were greeted with prosecco and mixed snacks on the terrace overlooking the town and sea. Just writing this makes we wish I could rewind to last Thursday!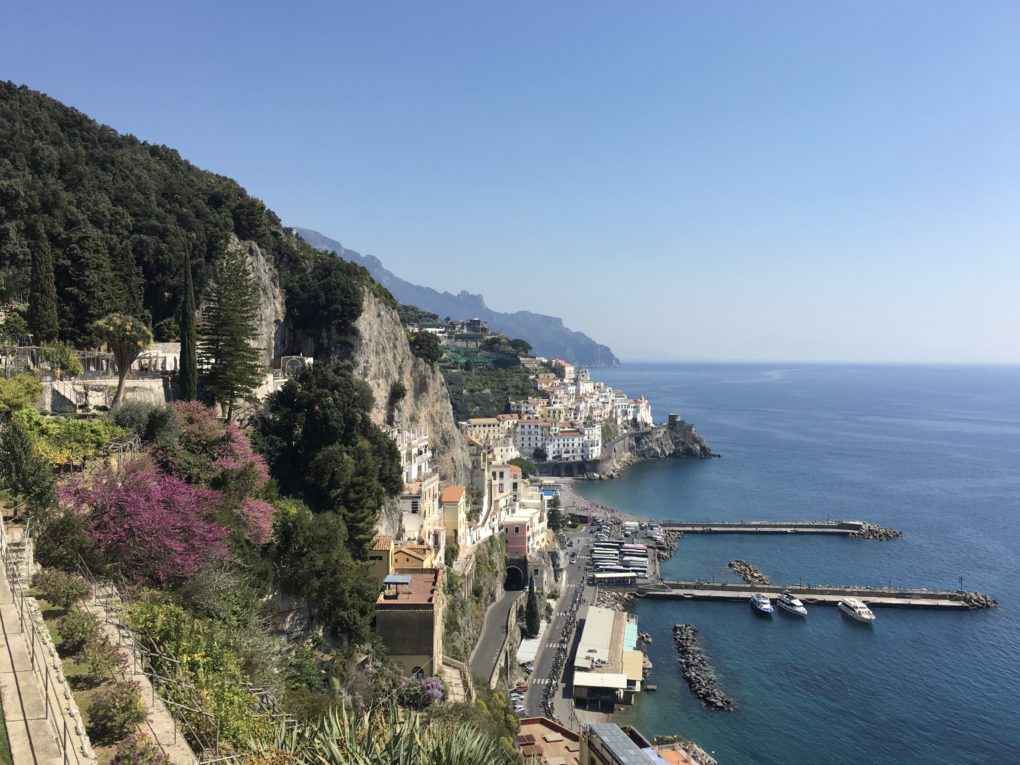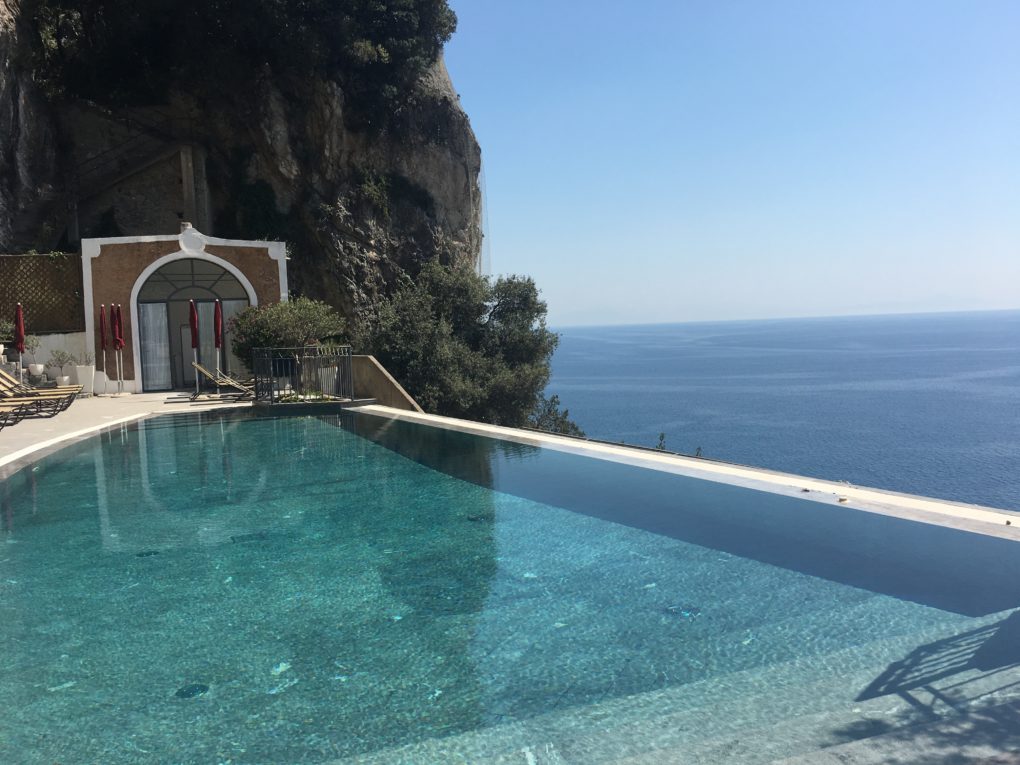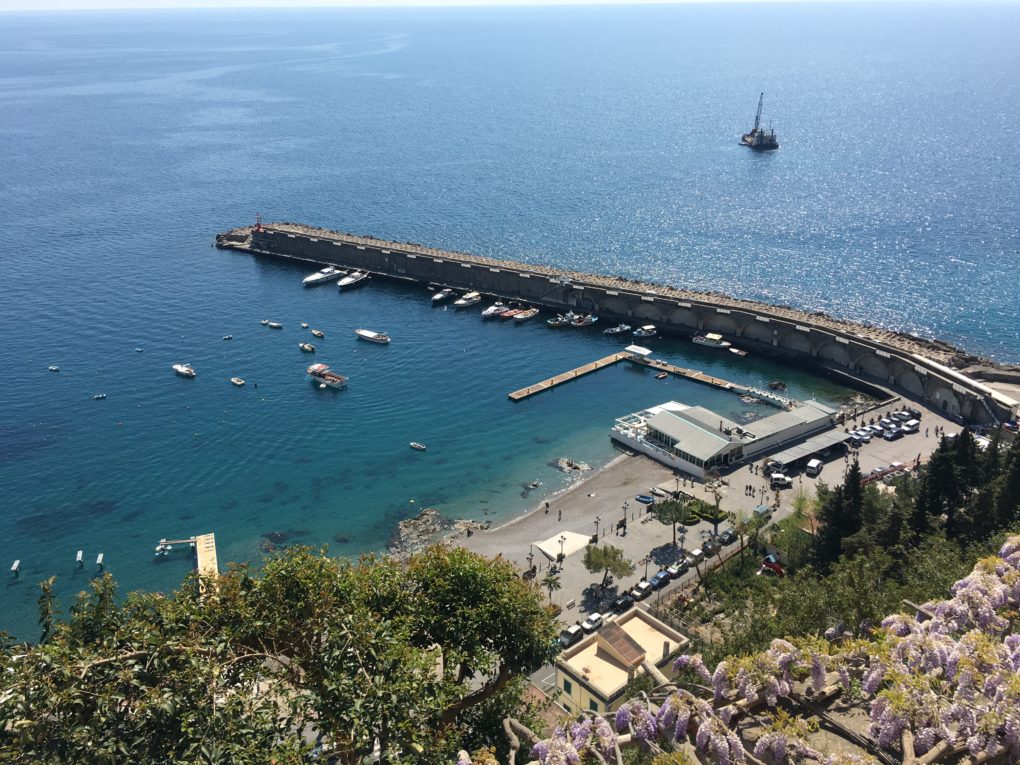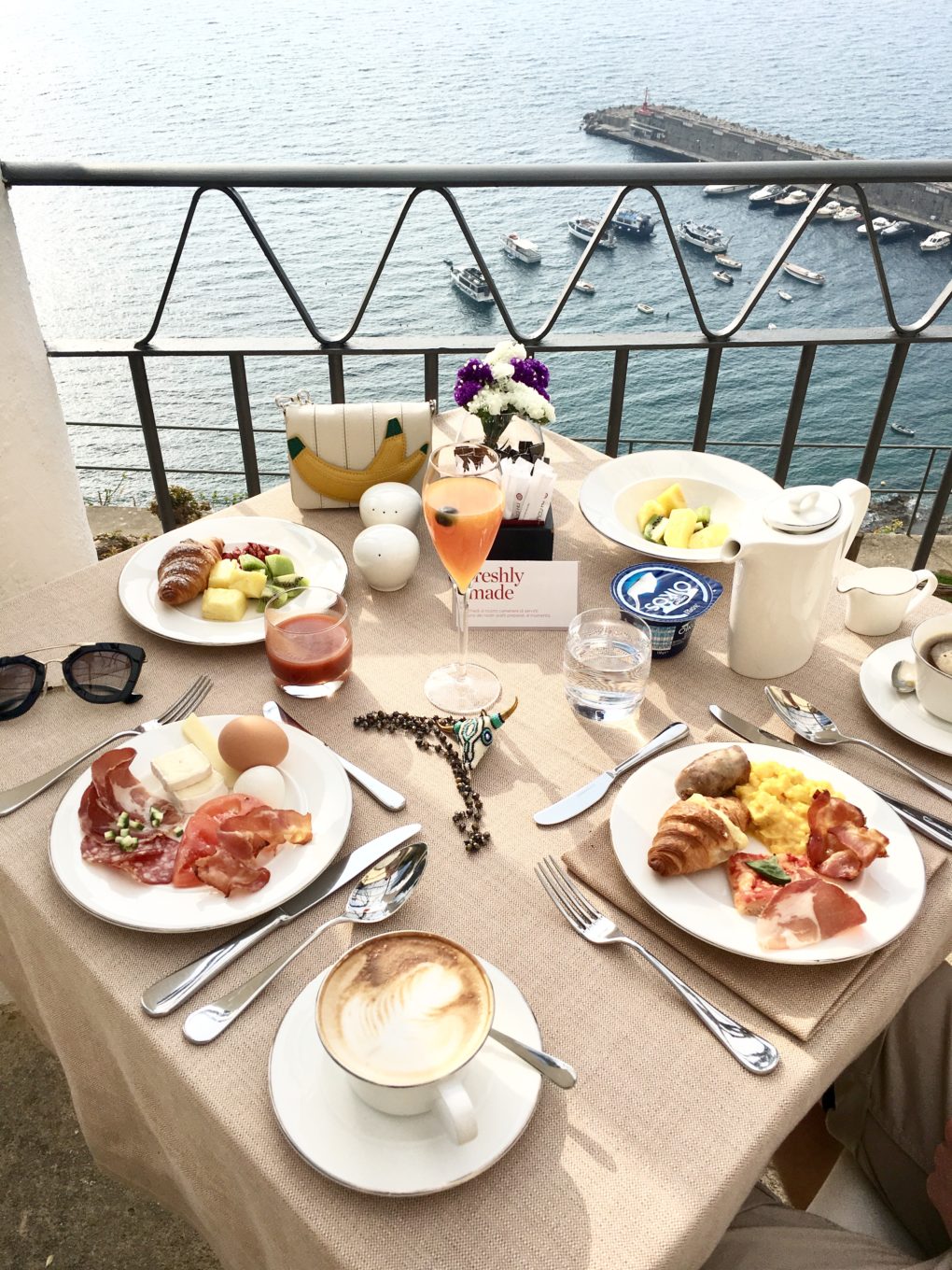 My Look:
I so felt like an Italian siren in this red off the shoulder top and high waisted jeans. With all the walking there was to do these silver slides are a good non-sneaker option. Though I highly recommend packing cute sneaker looks.
Top: Zara /  Earrings: Zayver Designs / Sunglasses: Miu Miu