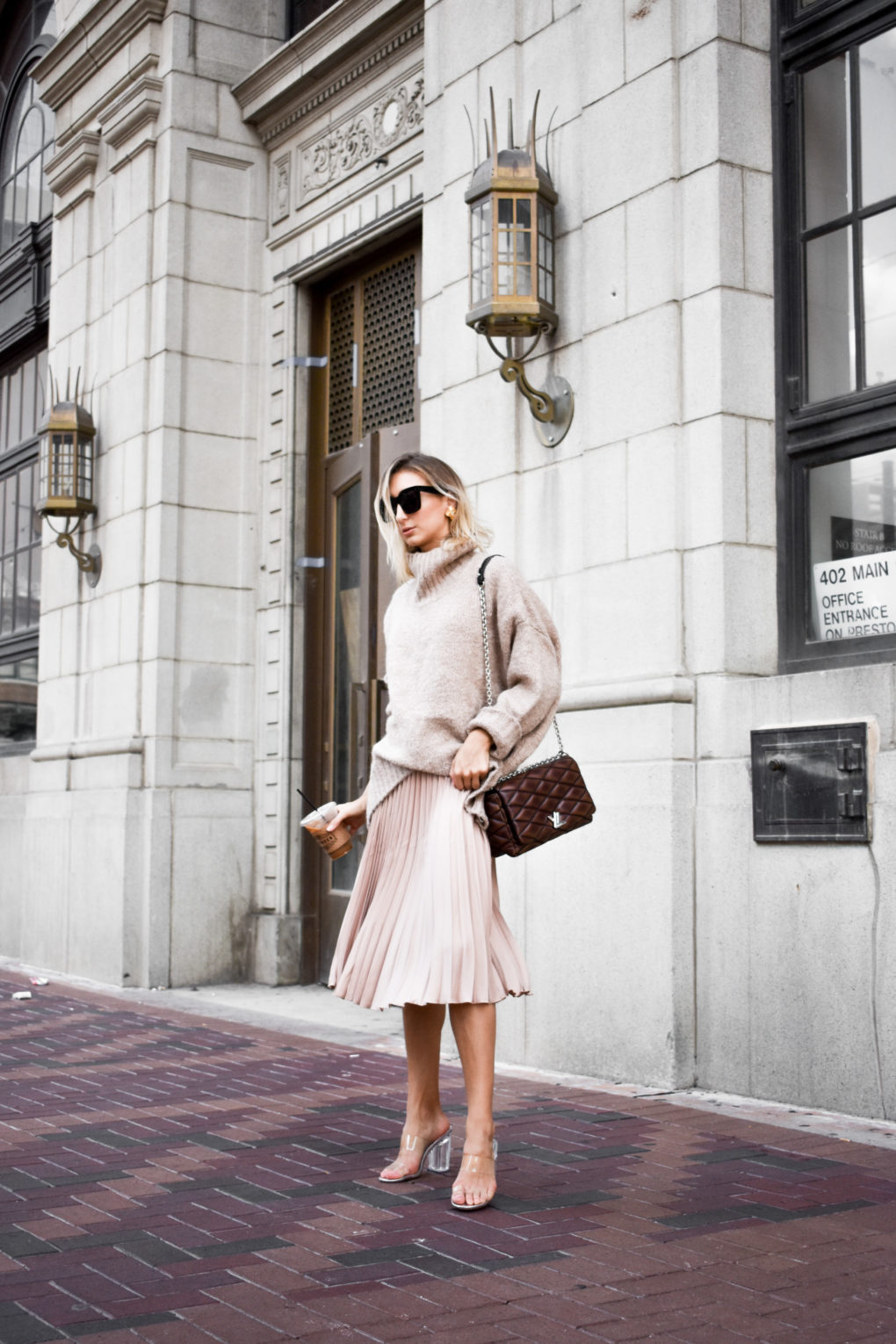 Wearing a cozy beige oversized sweater in a casual way is a no-brainer. Throw on some jeans and you're good to go! However, this chic look is just as easy and comfortable as your favorite denim. As we start getting some real 'sweater weather' here in Houston I love this elegant way to stay warm as the weather turn.
The blush palette is a timeless look that is so flattering no matter the season. I grabbed this sweater from H&M earlier this year when I was in the U.K. It has traveled with me a lot these shorts months and I love how cozy it is!
You can shop my look in the widget below where you will find this exact skirt I am wearing from H&M. This beautiful LV quilted bag is from The Vintage Contessa and Past Times. If you are looking for luxury handbags you want to check her out first!