Grab your clique and camera and get some iconic LA spots on your feed! Ok seriously, I've visited LA many times and with the exception of shopping on Melrose I have never stopped by these must visit spots let alone shoot there.
If you follow along on my Instagram I was in LA for a couple of days to celebrate the launch of Lapalme Magazine's Fall/Winter Issue featuring Ariel Winter and Peter Facinelli. We didn't have much time so my GF's and I got up at 6am each morning we were in town to get on location and shooting before the sun got too strong.
If your planning a trip out to West Hollywood, or already reside, I'm sharing my favorite locations from this trip! Im sure I'll find some new ones next time, West Hollywood is one of these places where you leave with more "must visit" places on your list than when you arrived.
1. The Jeremy Hotel (West Hollywood):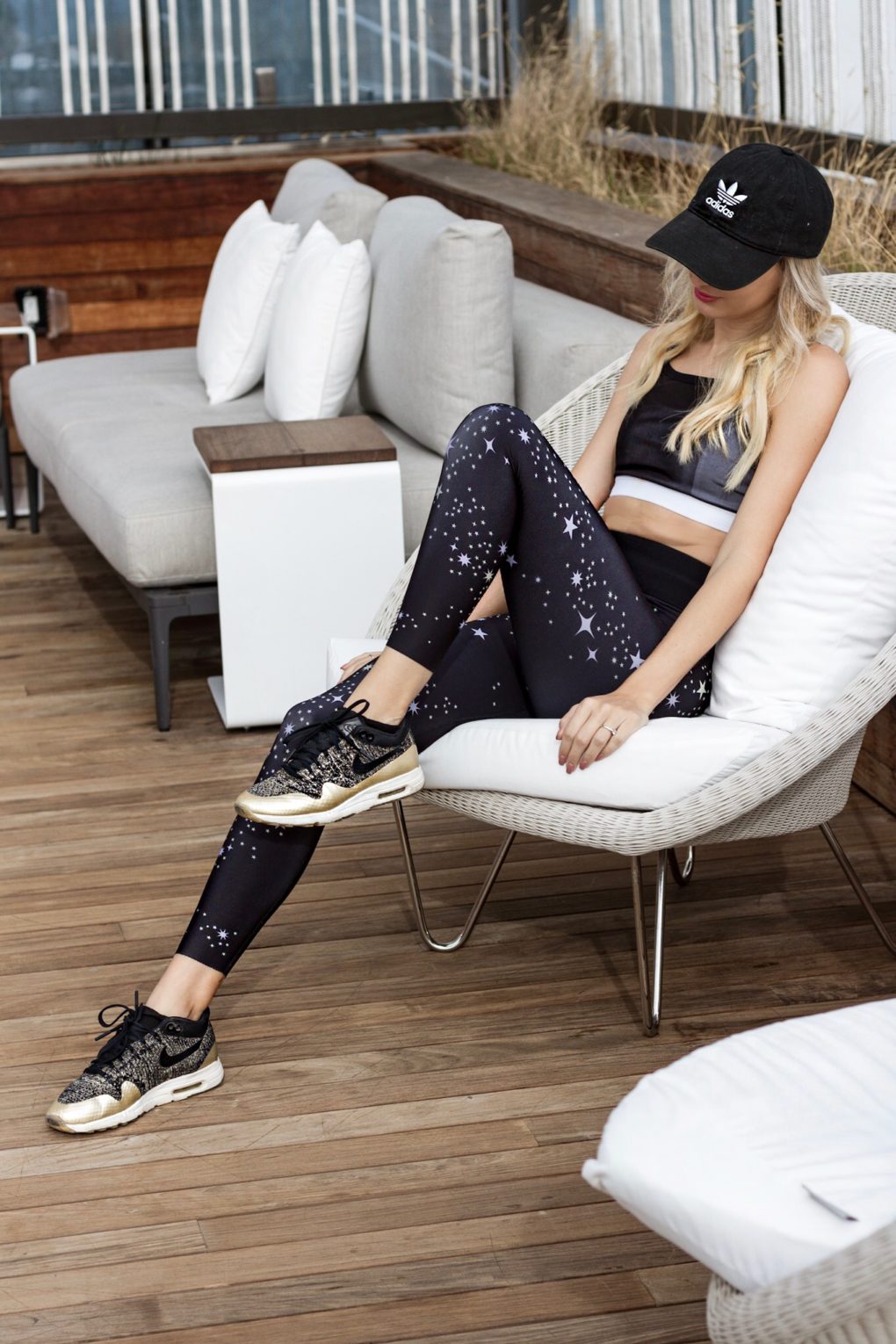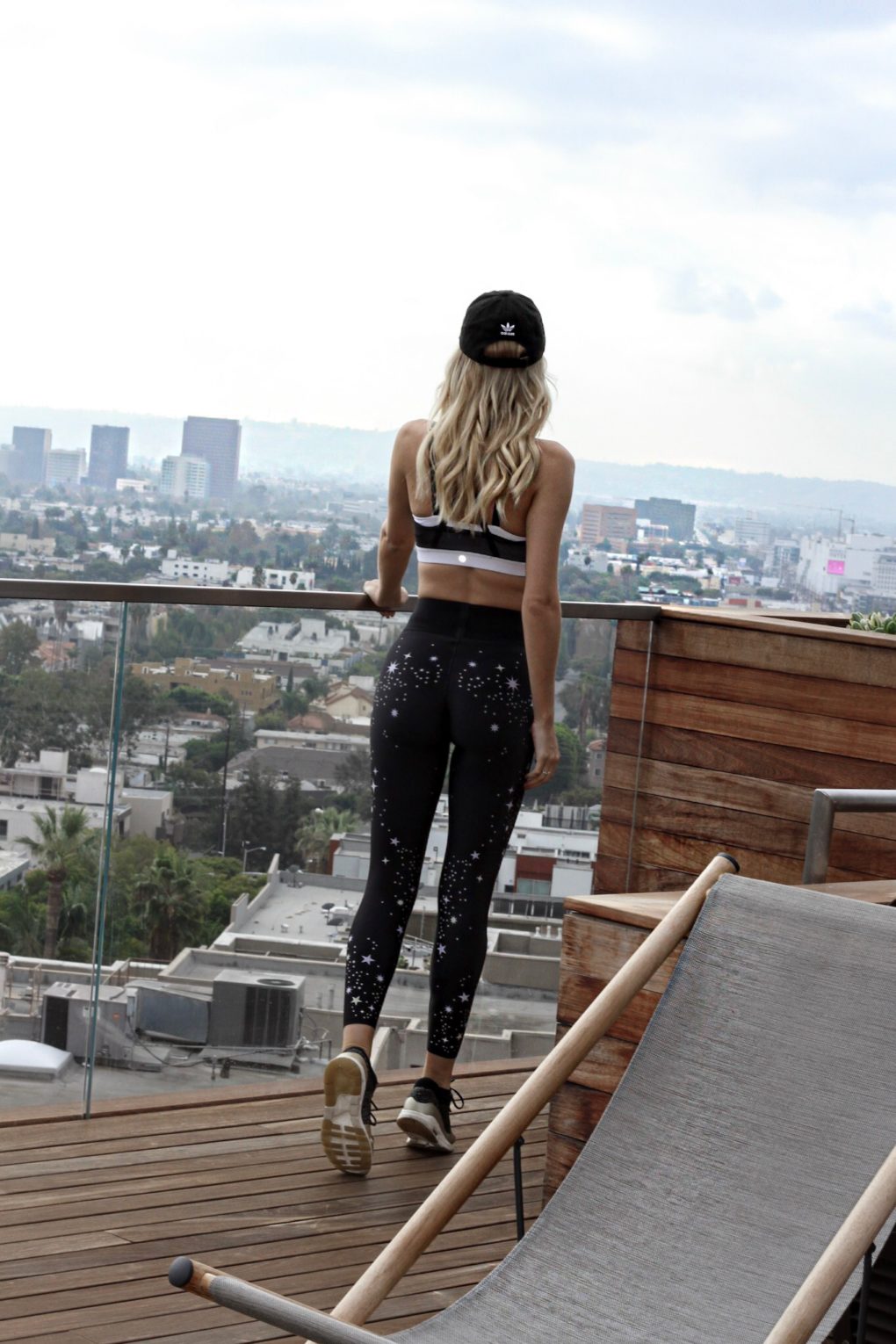 The Jeremy Hotel was the perfect location for everything we wanted to do in LA on this trip. Located in West Hollywood on Sunset we were able to walk to Melrose and were a short Uber/ Lyft ride away from all the other locations on this list. Can we discuss the view? Our room had an amazing view of the city and the pool deck was even more scenic as you can see here.
The Jeremy has great social spaces and an overall iconic cool aesthetic. After all the running around and shooting we were able to get some work done in their lobby which is designed to be a very welcoming a modern cafe/ lounge and workspace.
2. LACMA (La Brea area)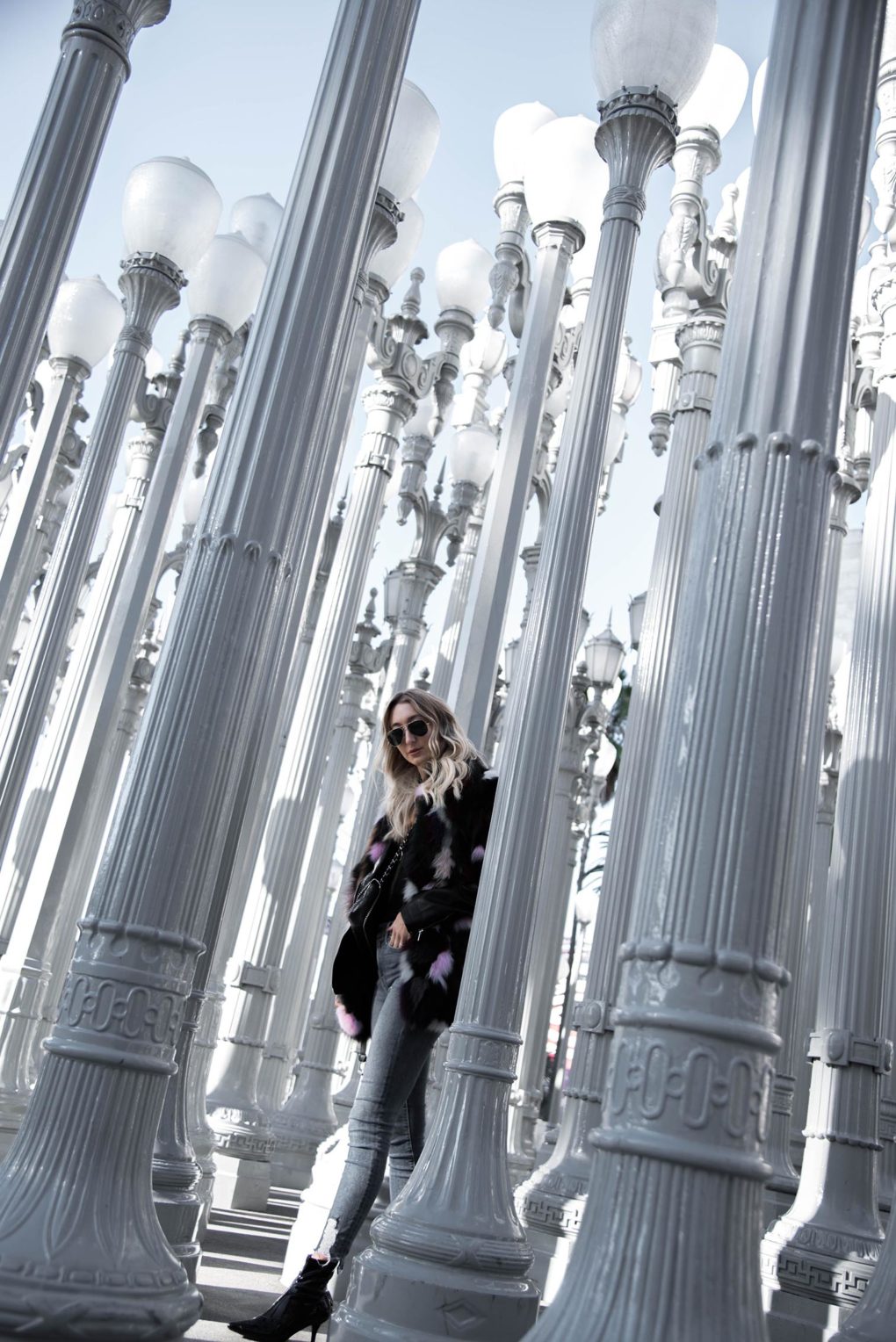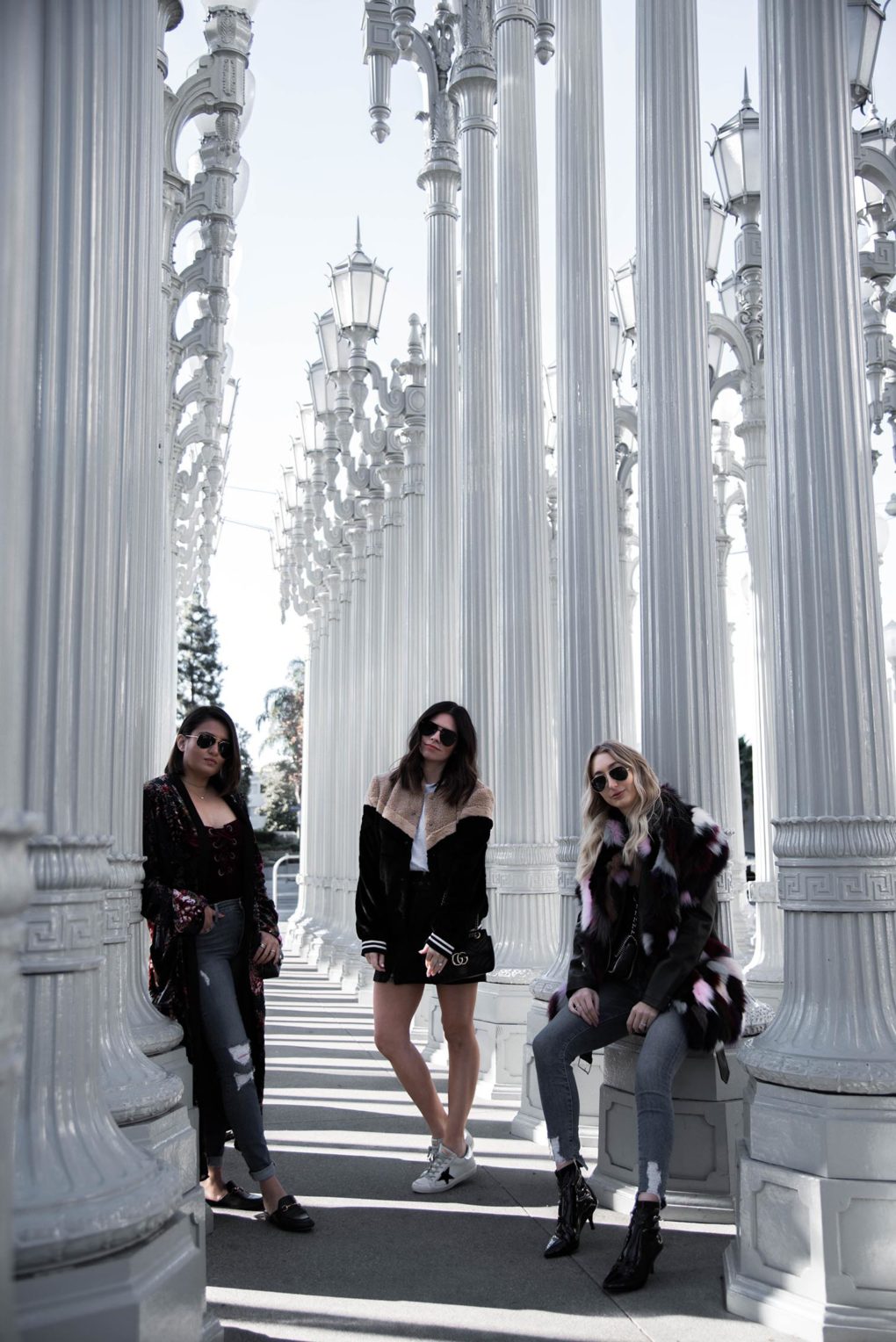 The Los Angeles County Museum is quite the popular spot for tourists and bloggers. I've seen some beautiful images shot here and I was thrilled to shoot a look here. We arrived here around 7am to beat the strong sun and the tourist. Luckily we were the only ones there except for some security guards for whom we were the morning entertainment!
3. The Carlyle Inn (Hollywood)
This destination is a must if you love graphic, black an white surroundings. We had to check in at the front desk, I held up my camera and said we were tourists and they let us up! I am Canadian after all…
4. Alfred's Tea Room (Melrose)
Alfred's Tea Room is an amazing little spot for bubble tea, matcha tea and pink details. I'm a huge bubble tea fan and a sucker for adorable packaging. We went to the one on Melrose which allowed for some Melrose street shots and a little window shopping.
5. The Beverly Hills Hotel (Beverly Hills)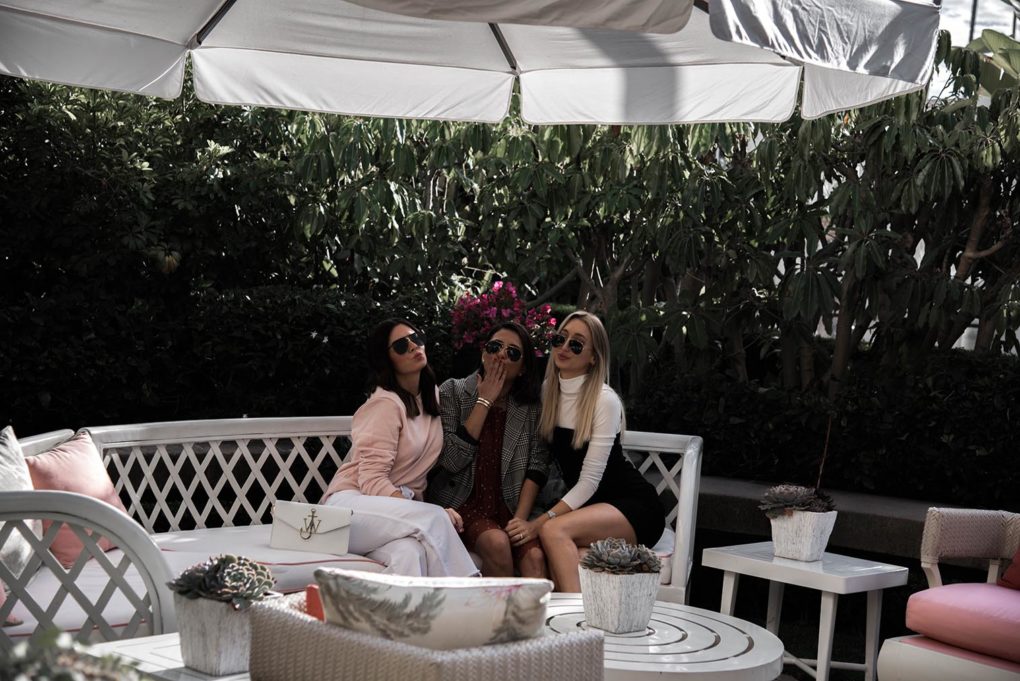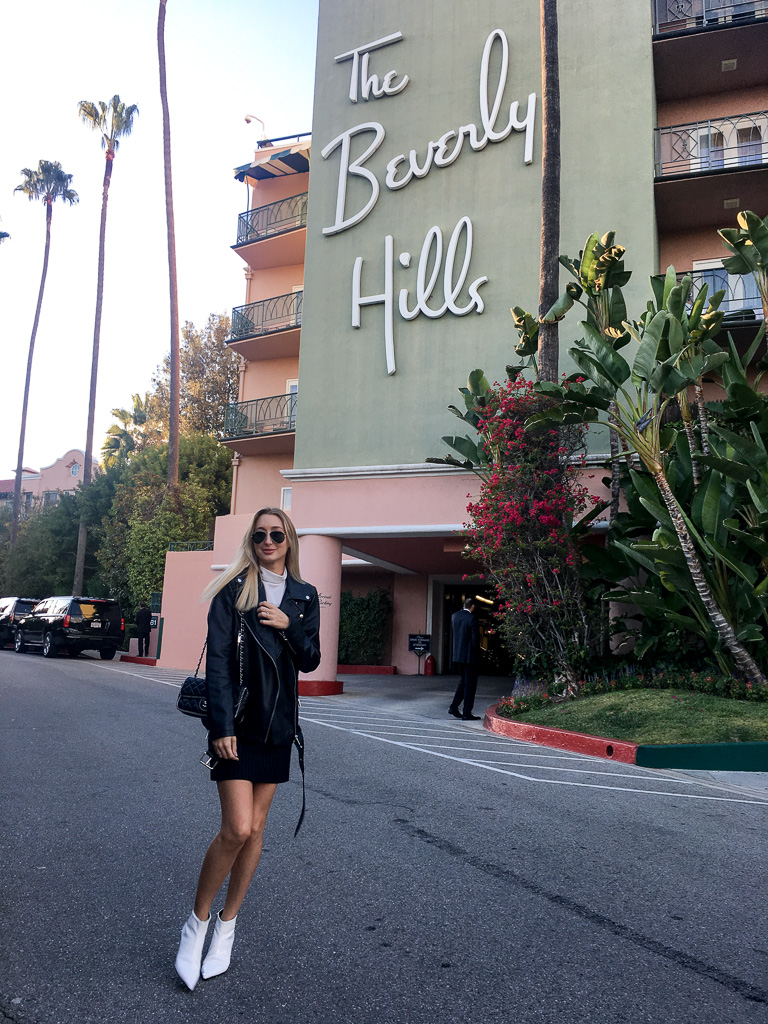 This iconic spot is strict with photography so make sure your cell phone is fully charged.
6. A Random Neighborhood (Beverly Hills)
We wanted a street shot with palm trees. Our schedule didn't allow us to shoot during "golden hour" so on the way back from the Carlyle we drove down a neighborhood in Hollywood and here we have it!