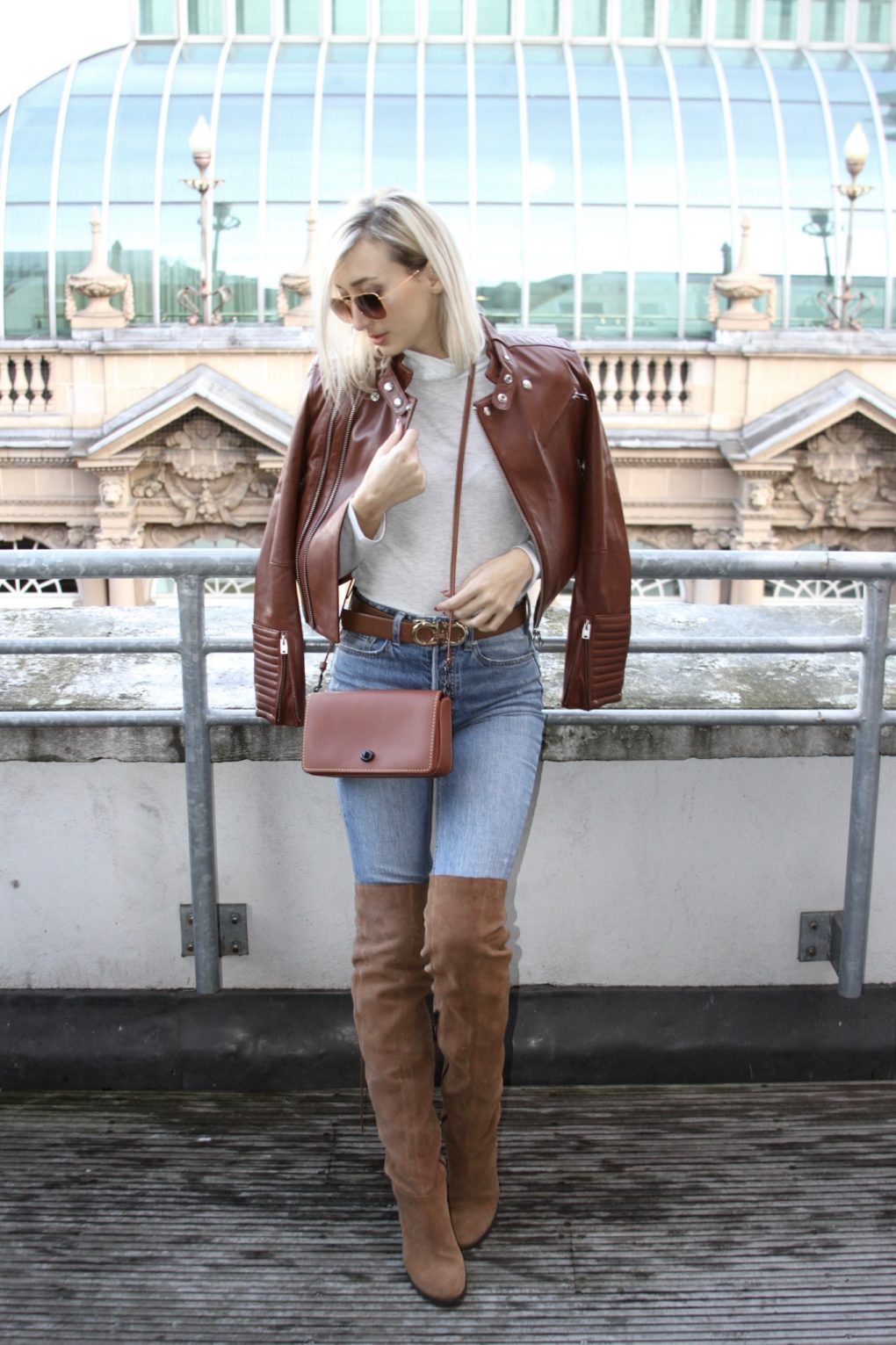 Matt and I booked this cool little boutique hotel called the Hotel LIBRARY in Soho/ Covent Garden, London. It was a very last minute trip and we didn't really know what we were getting until we opened door to a 2-story, loft style apartment complete with a mini kitchen. I loved our view of the Royal Opera House and the spacious balcony which would have been ideal for a warmer day. The floor to ceiling sliding glass doors provided a great view from the living room and even the second-floor bedroom.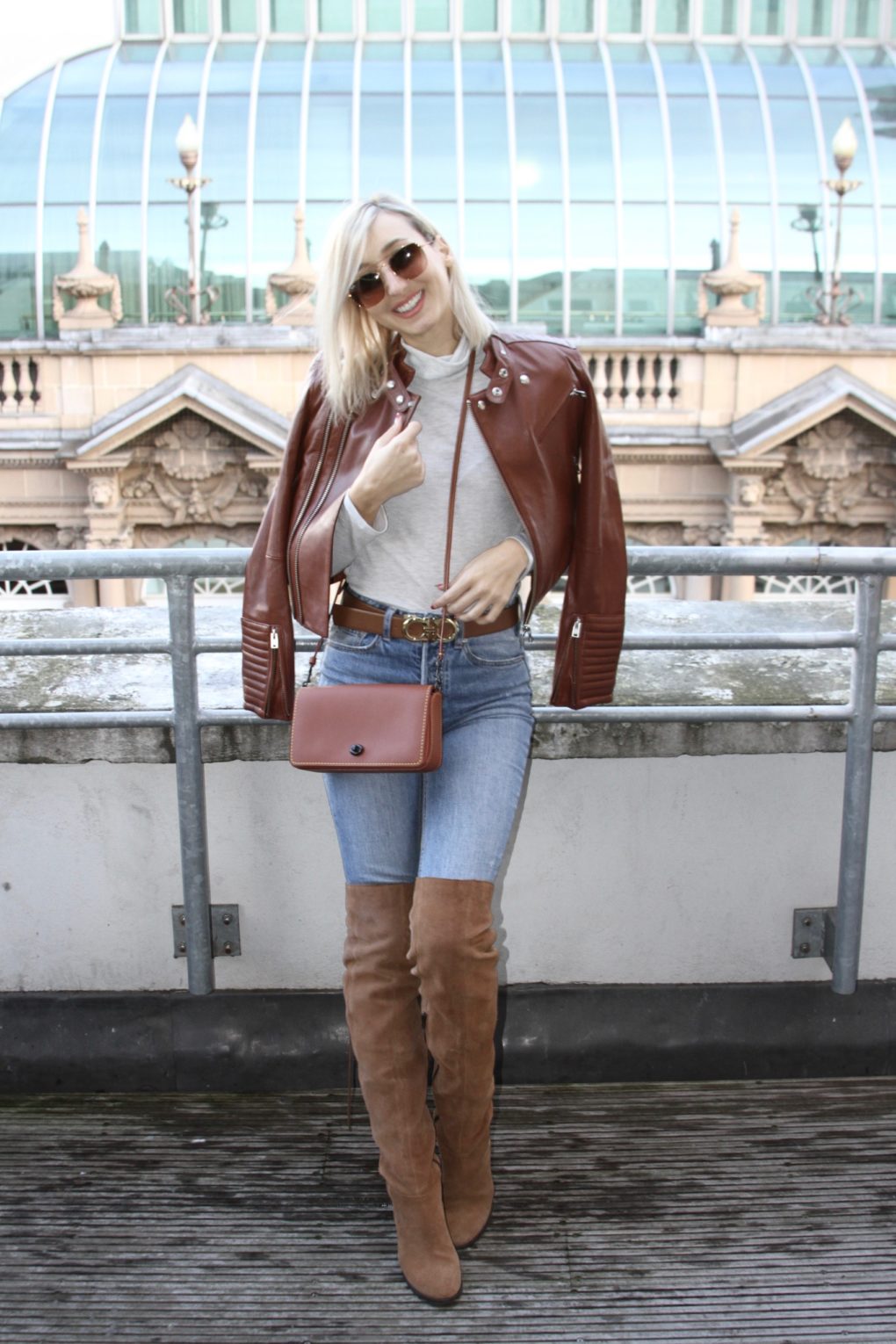 SHOP MY LOOK:
Leather Jacket: IRO / Turtleneck: Nordstrom  / Belt: Ferragamo / Bag c/o:  Coach /
Boots: Schuh [ similar ]
If you love being in the middle of shopping, restaurants,  exhibits and shows this is a perfect spot as it is an immediate walking distance to London Coliseum,  St. Martin-in-the-Fields , Trafalgar Square, National Gallery and much more.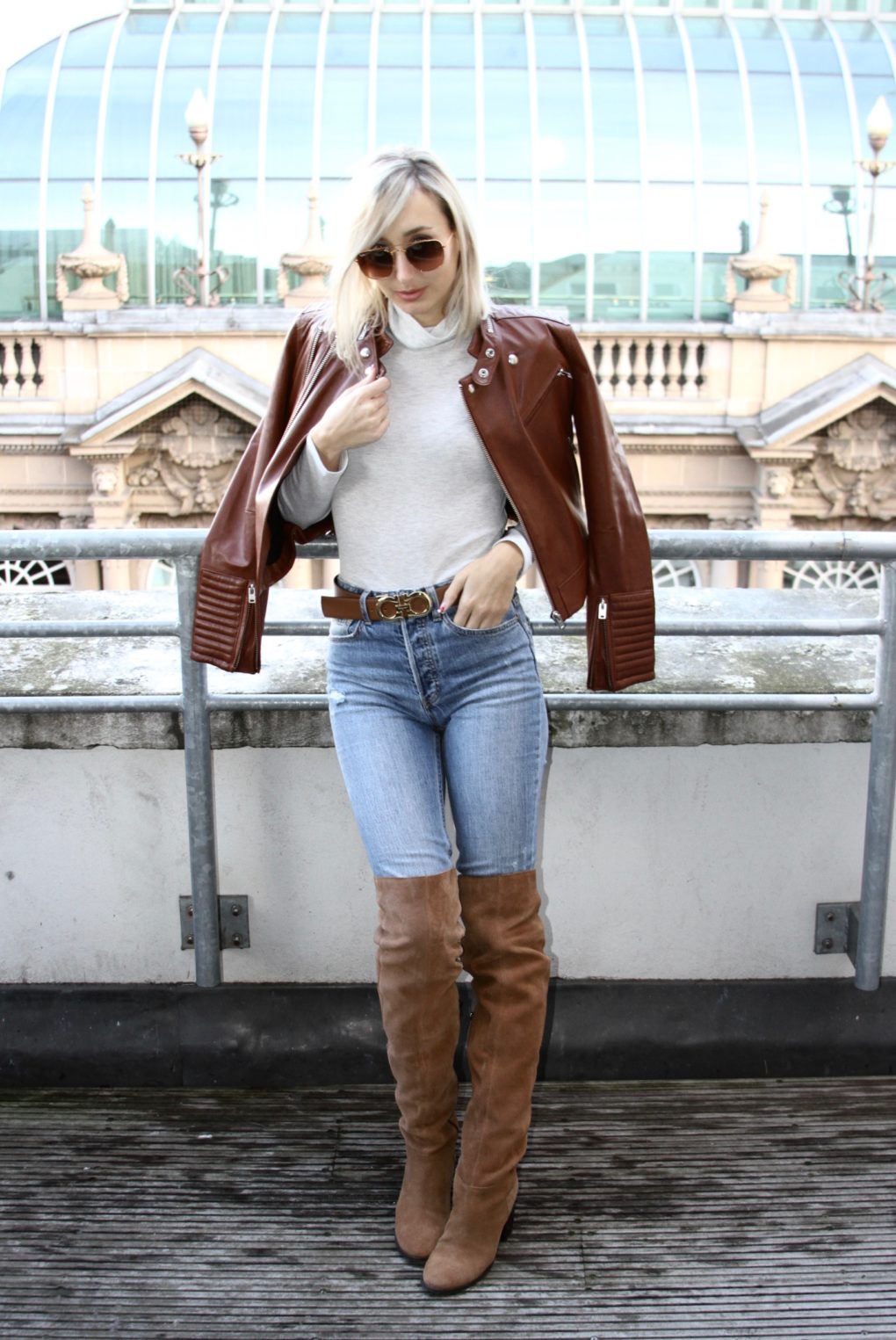 We walked around all of Covent Garden and SOHO, no joke. It must have been all the coffee we were consuming as we kept ducking into cafés to warm up.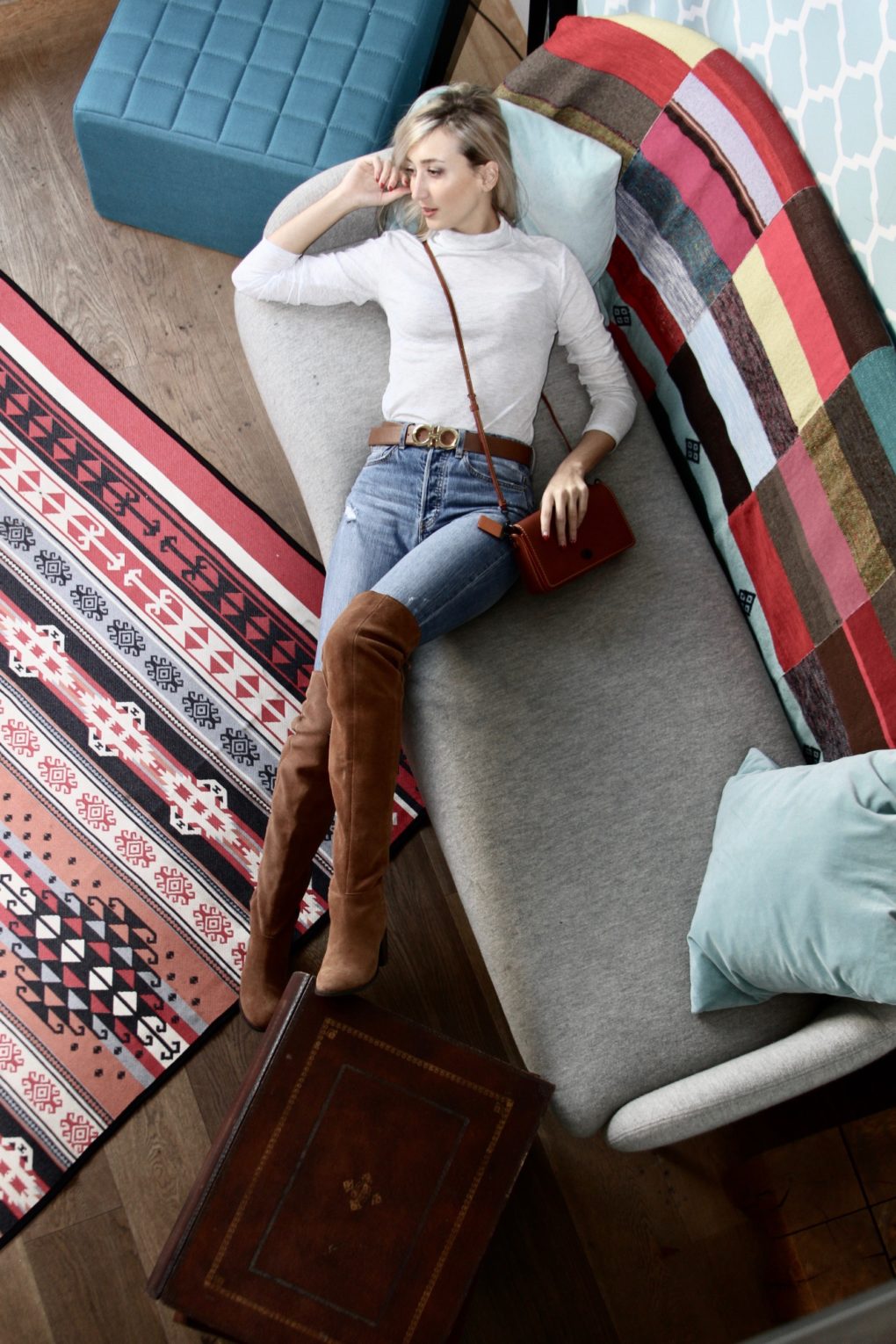 SHOP THE LOOK: