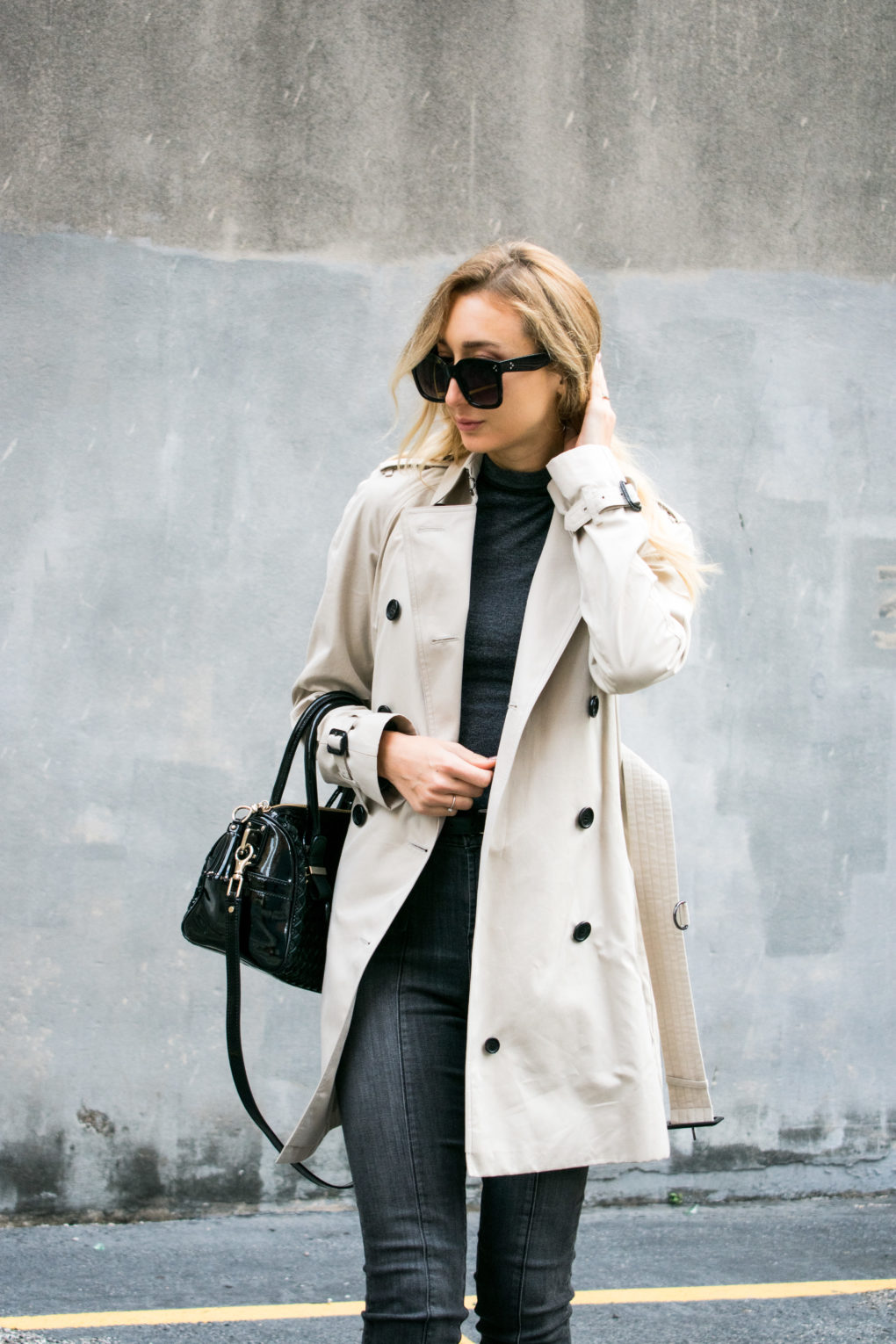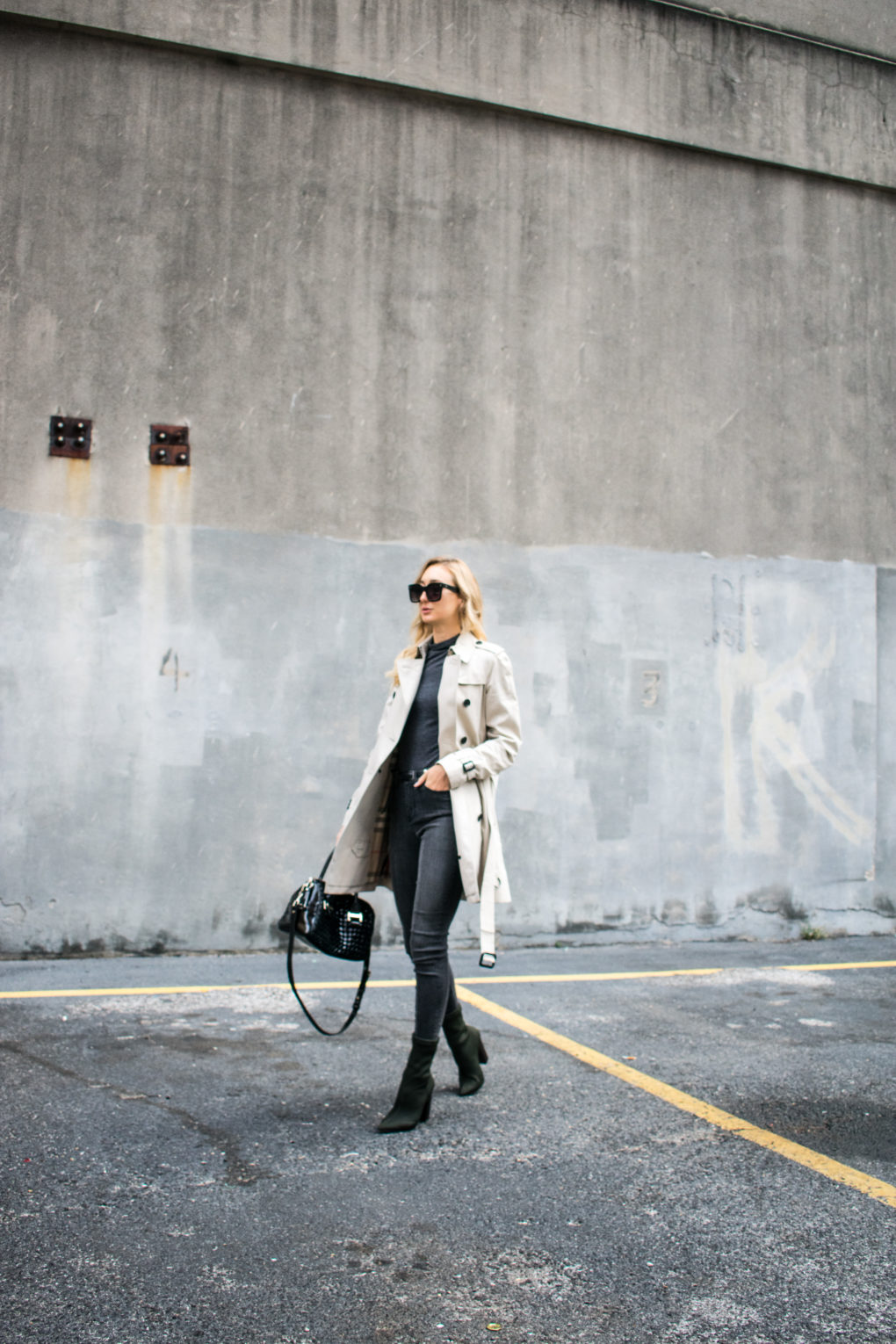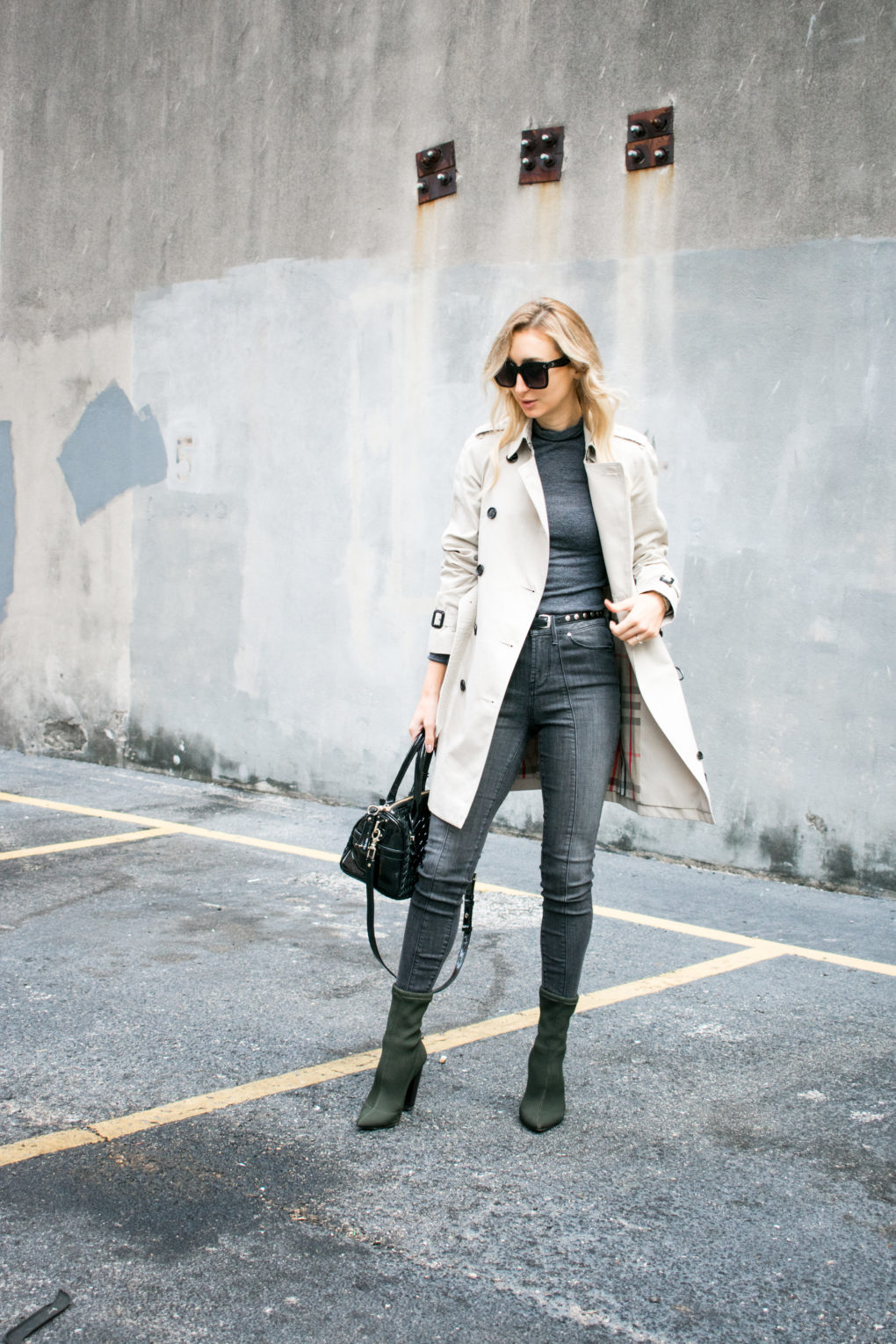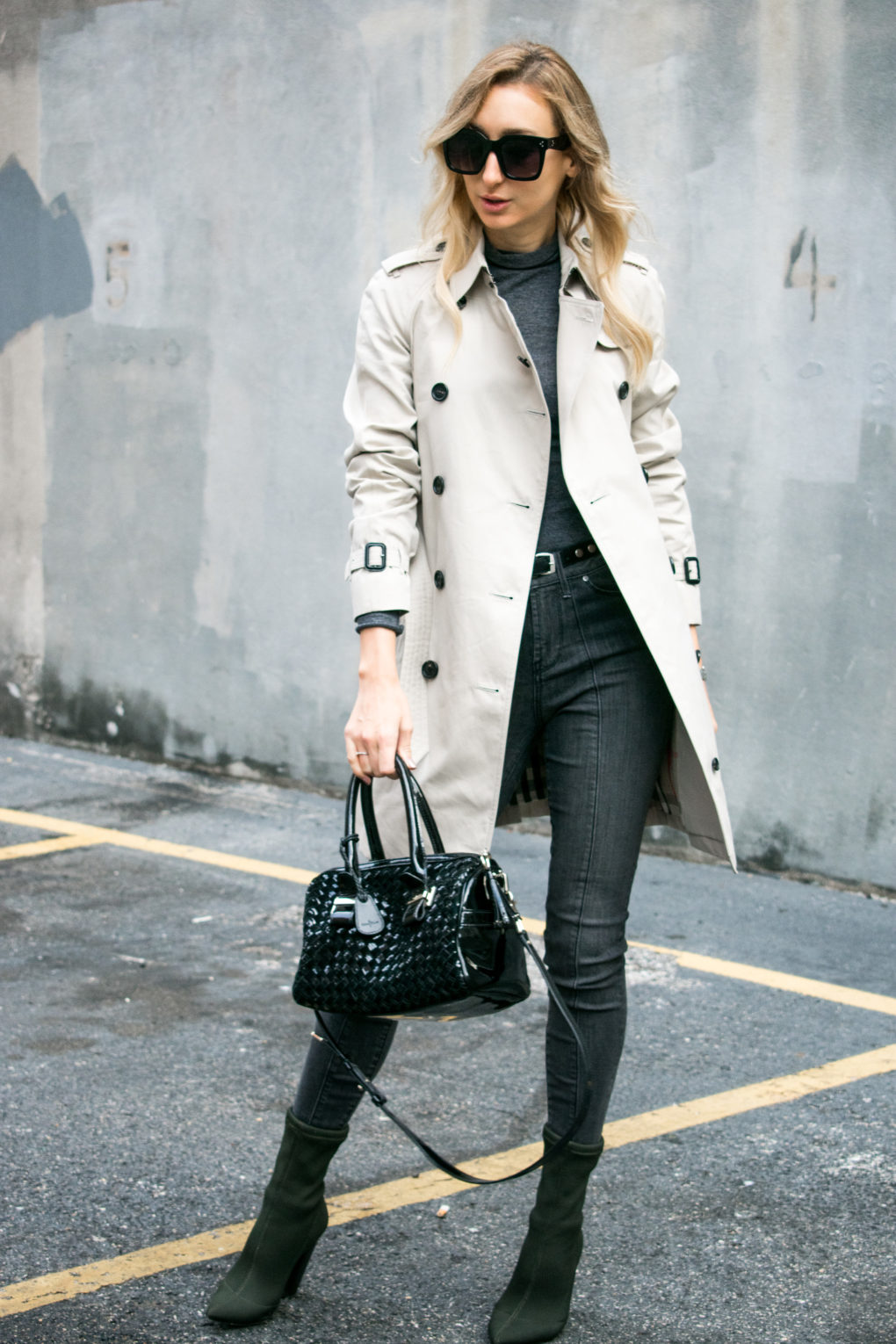 It's raining today in West Palm Beach Florida, appropriate weather for sharing this Burberry trench coat. The most frustrating thing about weather conditions that aren't sunny and 75 is how they are able to make you look completely disheveled within minutes.
Thomas Burberry developed the material and designed the "trench coat" for WW1 soldiers. Burberry kept a few "decorative" elements of the coat designed for trench warfare like the metal rings on the belt meant for carrying grenades- a cool feature I think and a prudent homage to the original intent of the garment.
The trench is a classic coat in my wardrobe. If you buy it luxury it will stand the test of time both in style and quality. It has been copied throughout the fashion tiers of brands. I found a pretty solid dupe of my Burberry Trench at GAP, though it doesn't look quite as warm as mine.
Budget-Friendly Trench Coats: