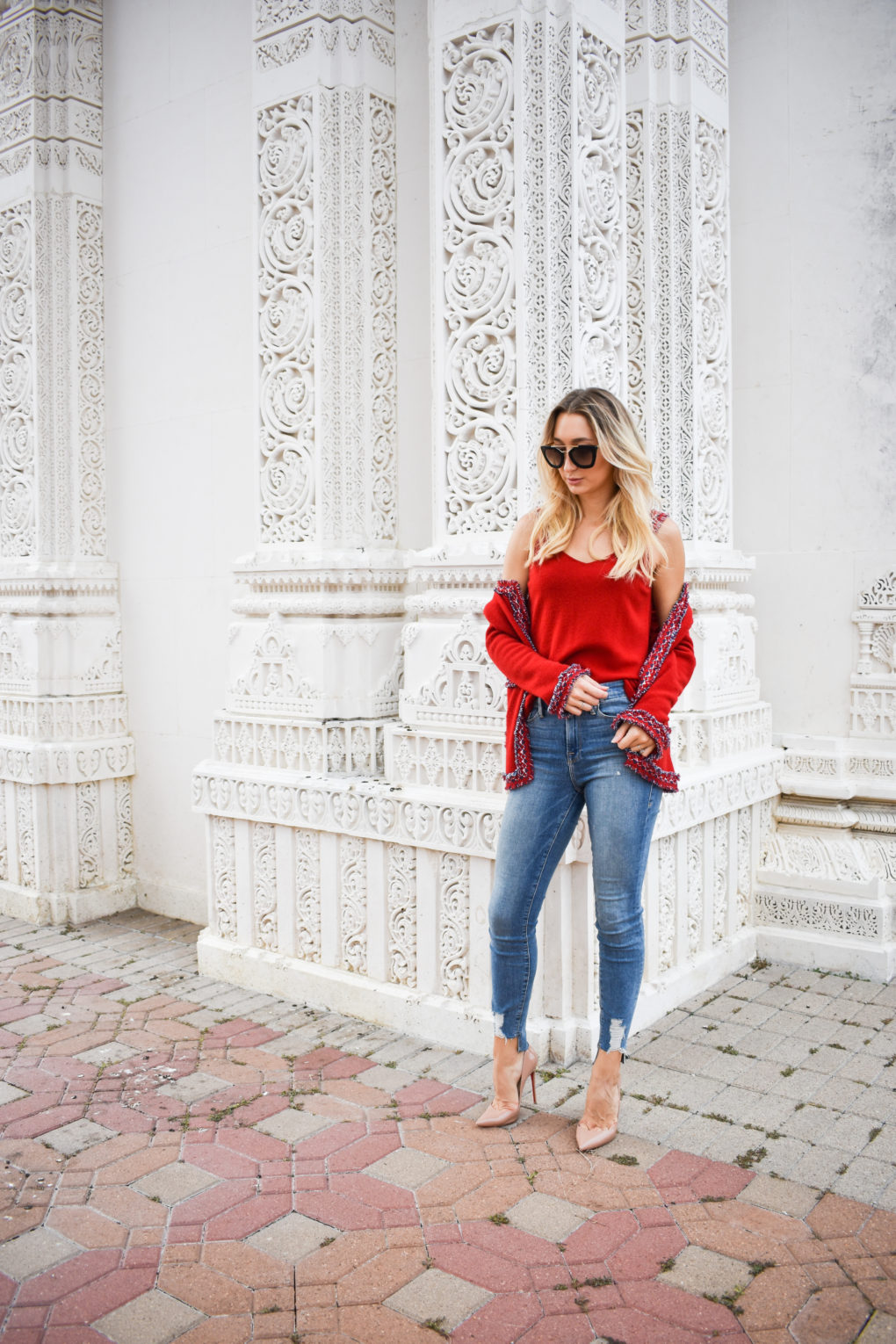 Let's talk about classic pieces that are an investment in your wardrobe, like this Chanel sweater set. While I love the quick fix of the affordable and trendy piece I can wear now, building a good wardrobe that will last me a lifetime is a much better investment in the long run. If walking into a Chanel boutique and laying down a couple grand isn't in the cards for you right now, I suggest looking into pre-loved/ consignment options for your initial investment pieces.
This cashmere Chanel sweater set is a classic that will last into the twilight years. It's such a chic look that looks instantly "put together" without much effort. I found that pairing it with (my favorite) jeans gives the set a more modern/young vibe.
Inquiries for this Chanel sweater set can be directed to @shopdeansley.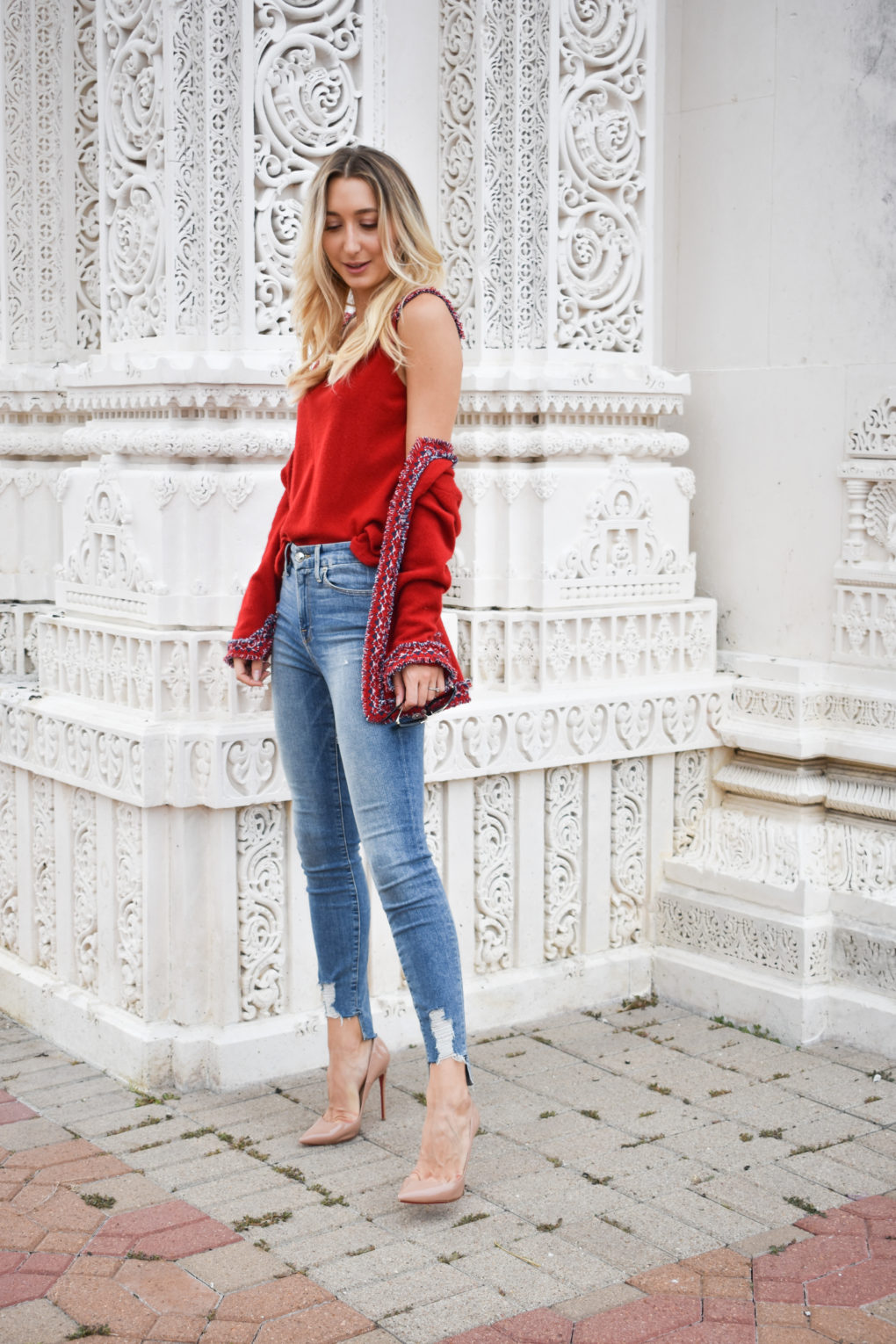 Complete the look: