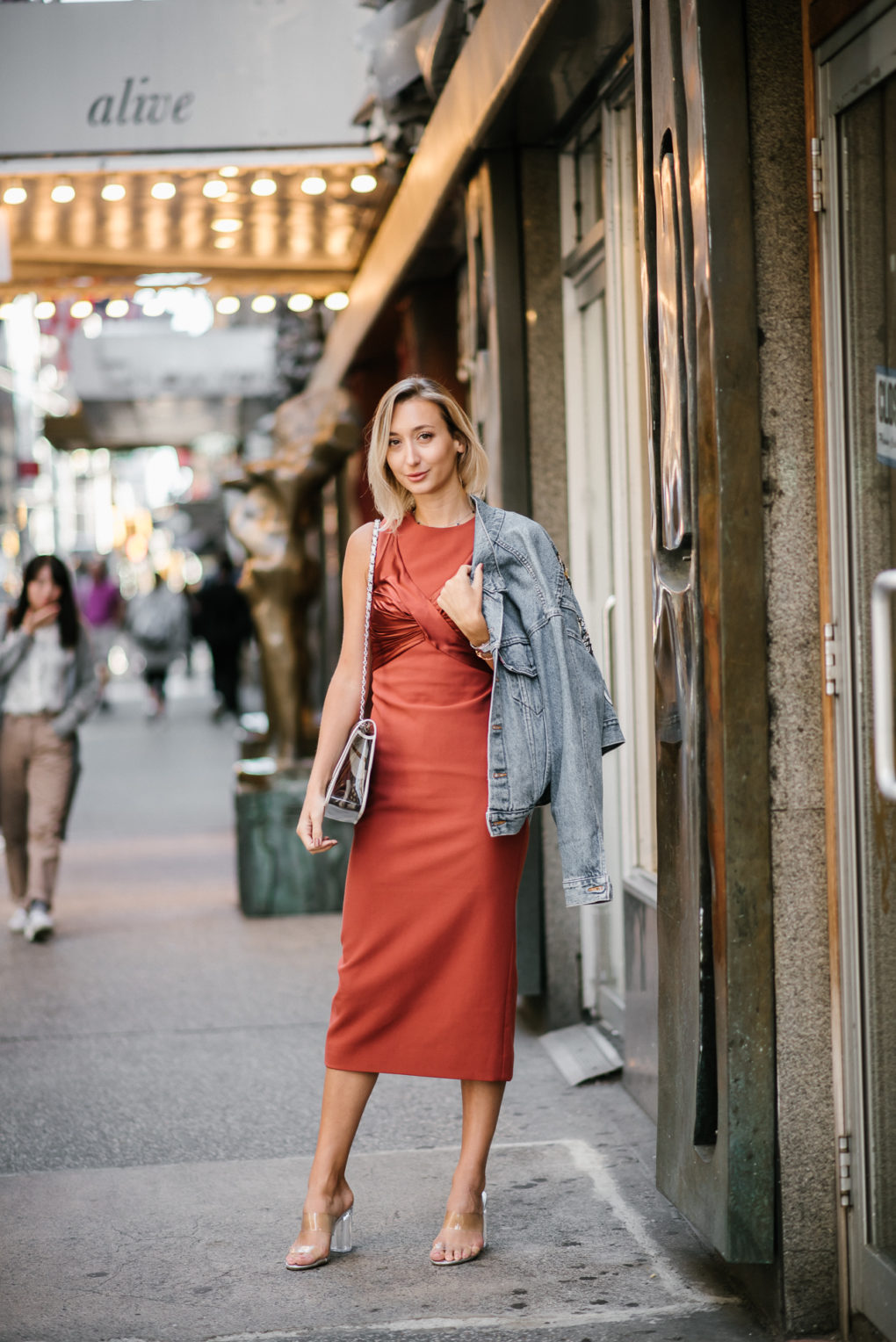 I wore this look for my Saturday evening events during NYFW which included the RewardStyle Party and the Lulus party. This look took me a lot further than I expected that Saturday night which started around 5pm and eneded at 1am. The dress is Cinq à Sept, a brand I love and who's asethcic, to me, is modern girl-goes-romantic. It was chilly in the evenings so I wore this jean jacket from Deansley ( yes again ). It's such a statement piece and added a fun, young vibe to my look.
First stop was Lulu's event. A e-tailer I haven't worked with yet but lots of influencers ladies recommend them for their style and price point. Their set-up was very insta-worthy. From the cotton candy drinks, seating decor and a multiple back-drops it was hard not to get a photo at every turn. They had a glam touch ups for hair and make-up as well.
RewardStyle is a major influencer draw. Some of the biggest influencer and blogger names are a part of the community including your girl. It's the main tool I use to share shopping links to my followers and readers. When I use Reward Style I am able to receive a commission on sales I make using their links. It can be a great income generator which allows us blogger influencers to keep going! Their event was a fun networking party where I was able to catch up with girls from last year, and meet influcners I only see online IRL.
Lan (@thelanline) and I closed out the night somewhat accidently at the Highline Ballroom. We had some friends that were at the Philipp Plien show and were trying to meet them up for the afterparty but the PP show was running so late Lan and I decided to meet up my friend in the city, who I was staying with, out at Highline. So by 12am Lan and I were breaking it down on the dance floor. I think we both felt really liberated to have gone out to a non-fashion event and just be goofy for about an hour and a half.
Shop My Look: