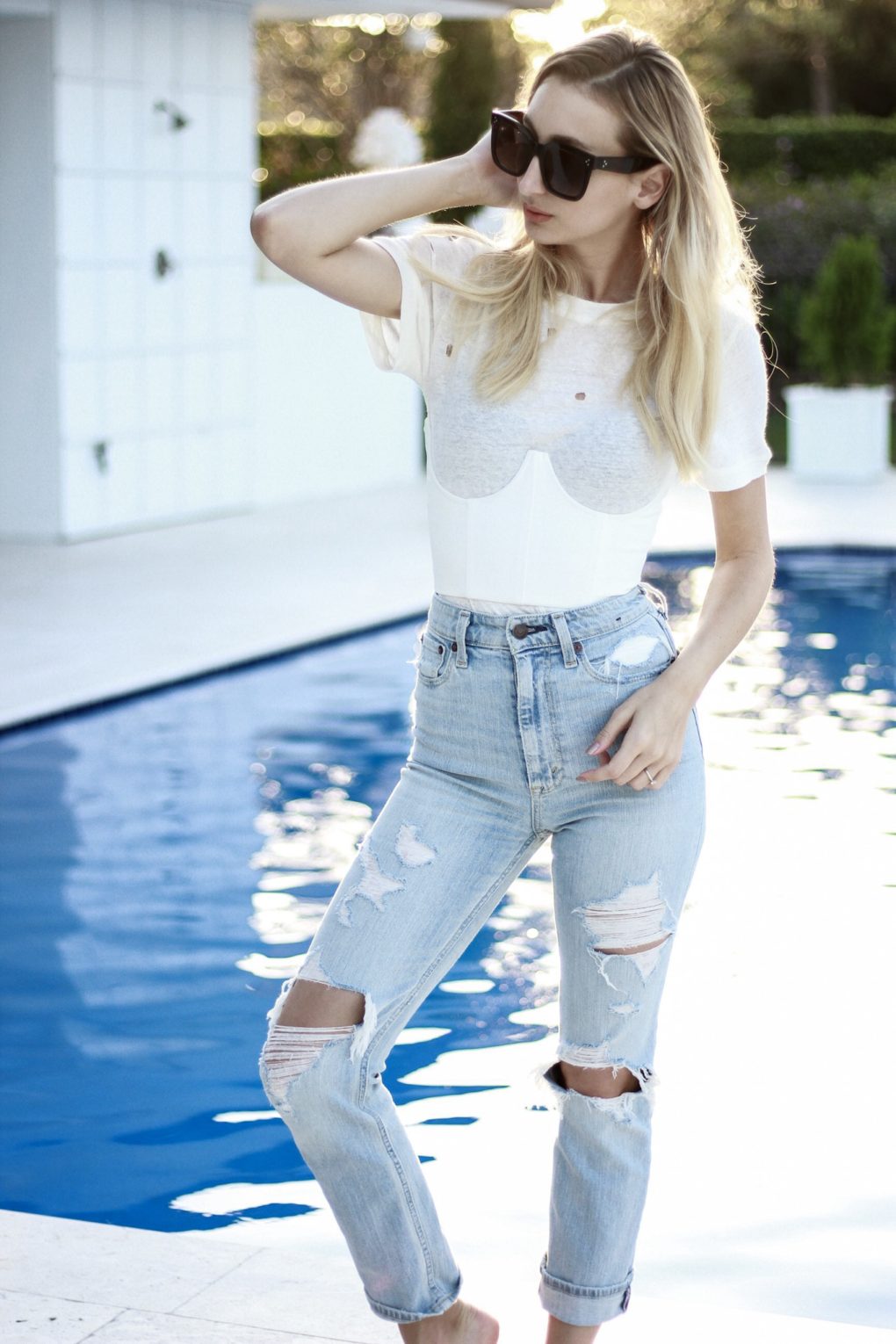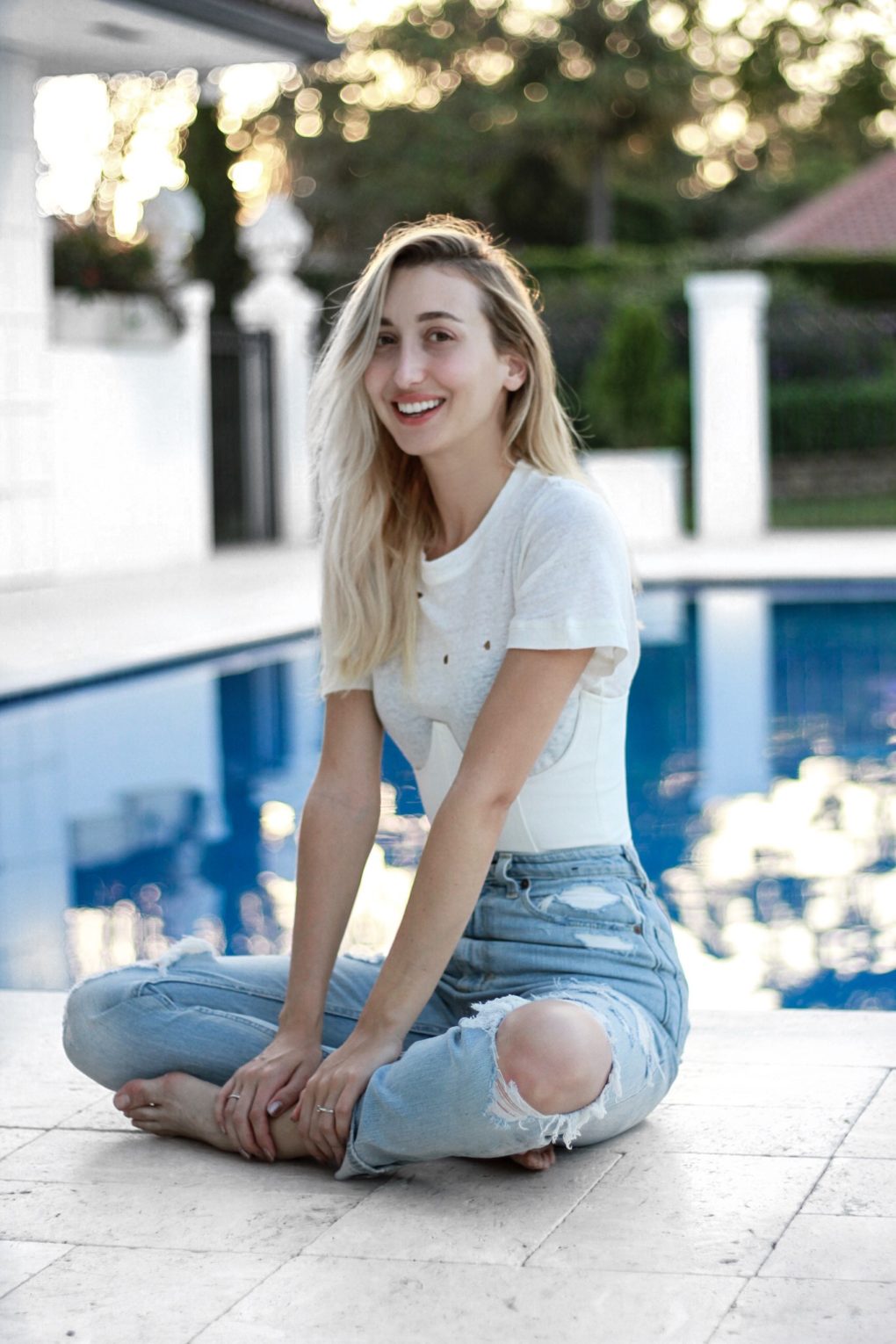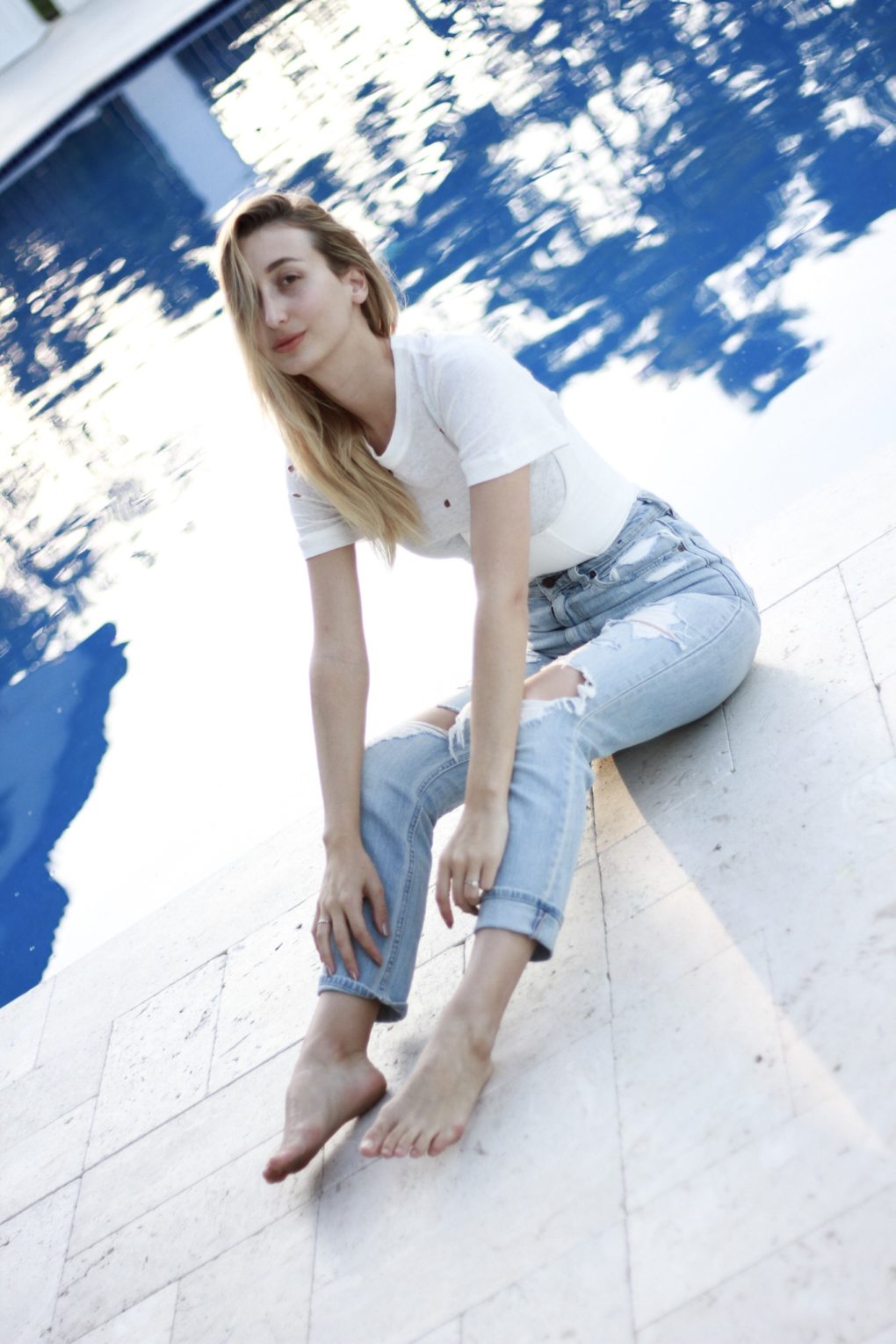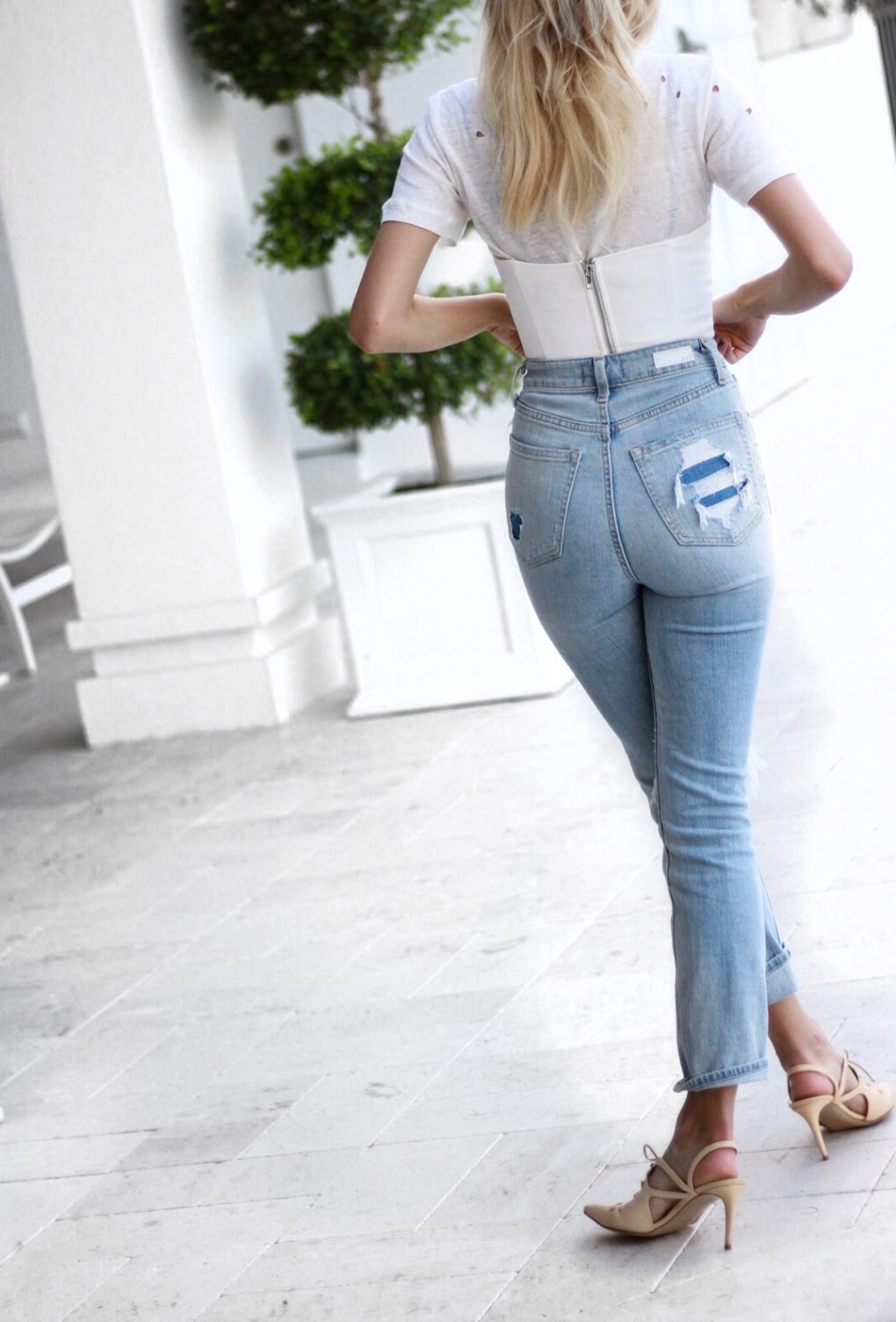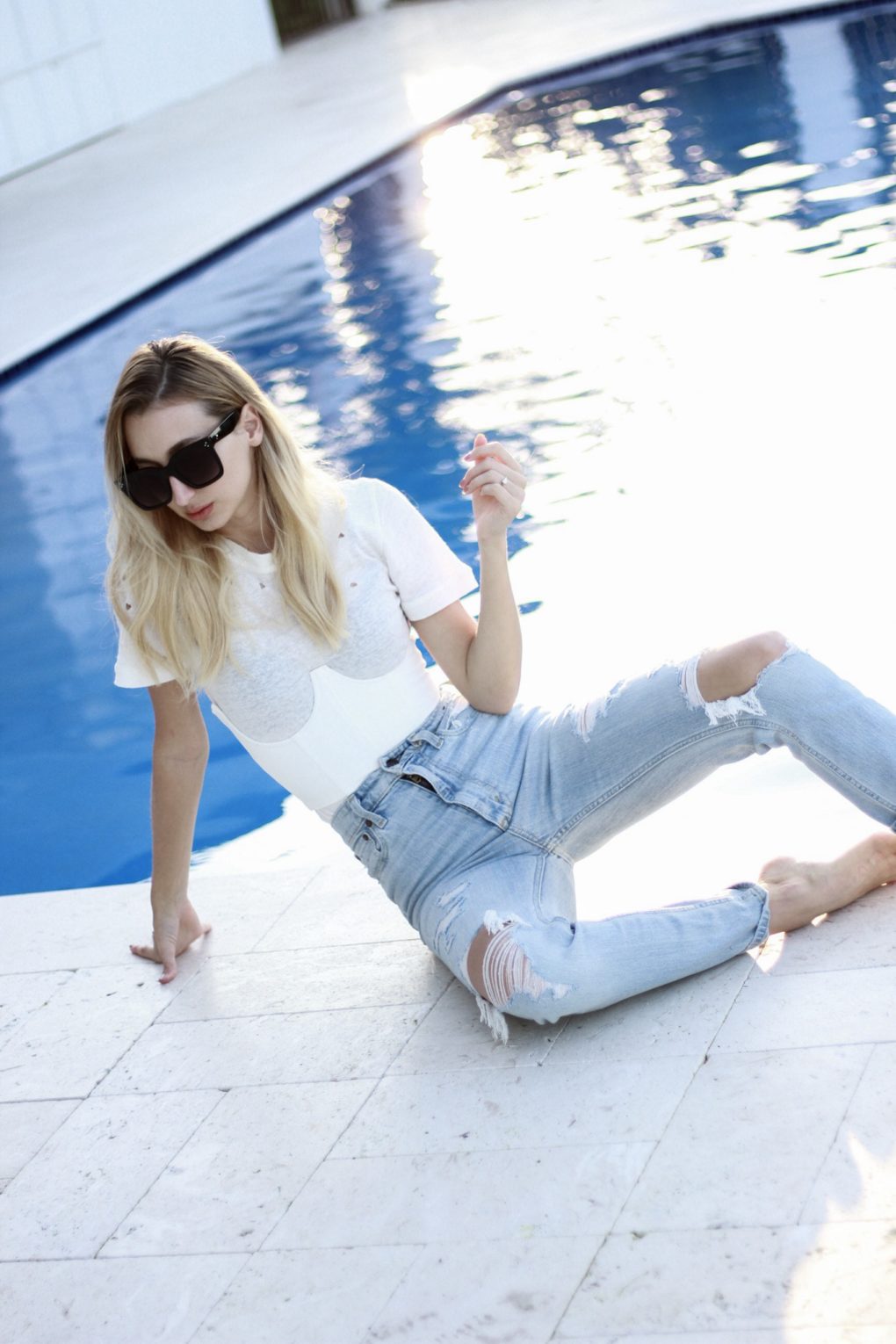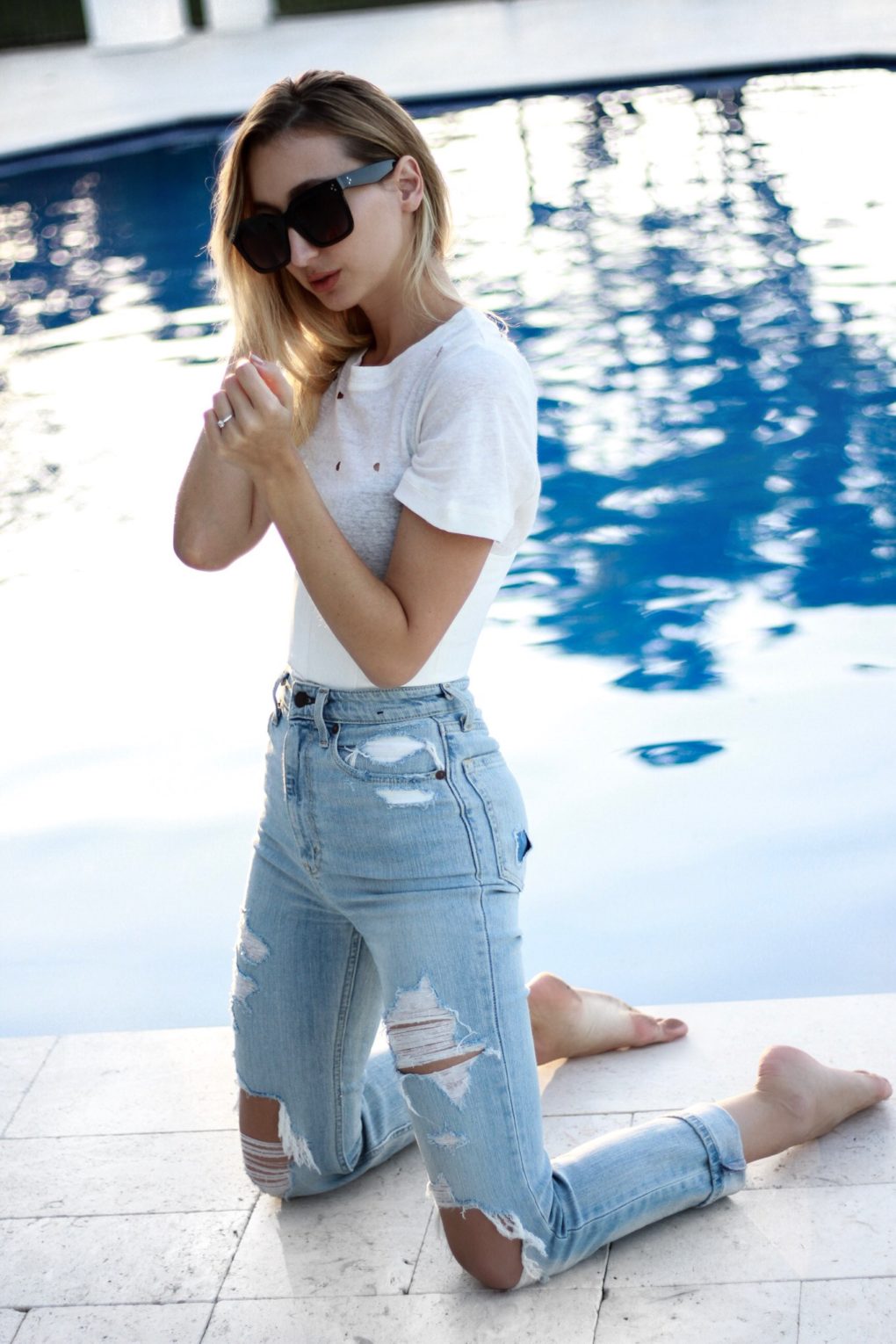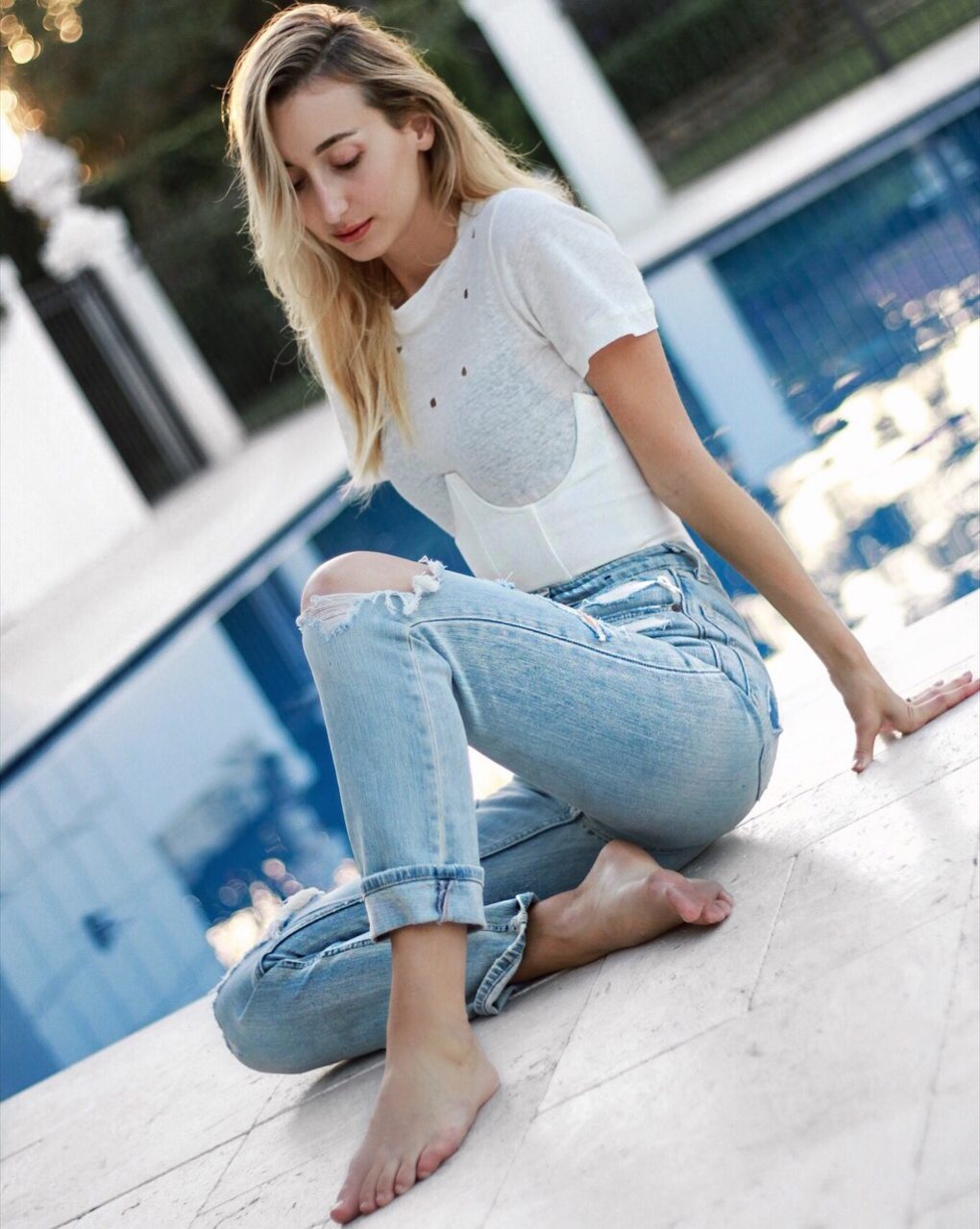 New Twist on a Classic: Modern Corset
I'm so here for the sleek corset cup look! The classic pain-in-the-you-know-what of women's fashion is back for a sleek statement, and I'm not mad about it. I first saw this look on some of my favorite fashion influencers so when I saw this top on Delphine The Label I was down to give the edgy look a try. The t-shirt and corset are a duo set, so one can be worn without the other. The corset can be layered over different dresses and tops and I like having that added versatility.
A brand I wore in college is coming through for me as an adult now and I think I'm OK with it. Living in South Florida during my college years Abercrombie denim skirts were somewhat compulsory. Anyways, I'm mildly obsessed with these jeans from A&F. From the shade to the fit, you won't find better at this price ( currently on sale for about $45). These exact ones are linked below in the shopping widget so you can grab yourself a pair real quick. I had to size up from 24-25 and they are snug in the waist- but I would no go up to 26. So keep that in mind when ordering!
Not sure if you can tell, but I'm in South Florida for the Holidays! I've been laying pretty low for the past week and a half. My days have been filled with, tennis, napping and last minute holiday shopping, if I'm being honest.