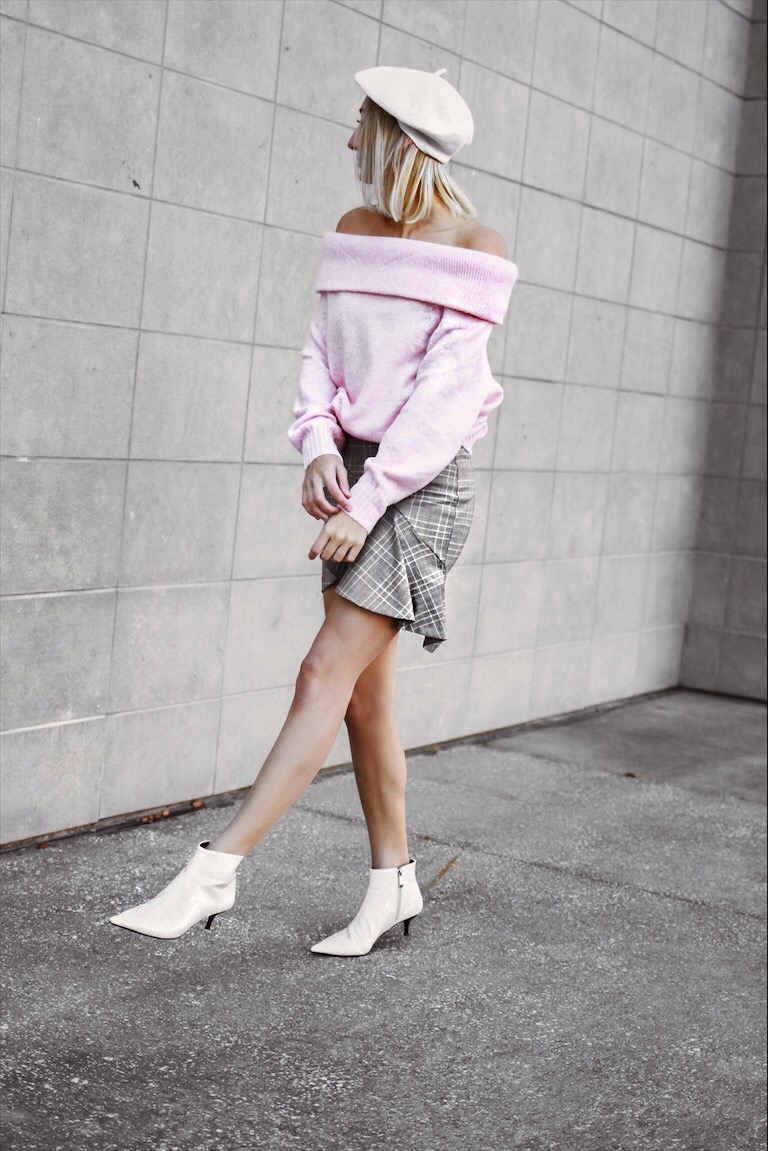 Shop My Look:
Fun, Flirty and Looking Towards Spring
February is around the corner and I don't know about you but I am looking for winter clothes that keep me warm but are also fun, flirty and looking towards spring! Off the shoulder sweaters from H&M are just the ticket to a feminine look in winter knits.
Pastels are a great way to incorporate a spring vibe in your heavier winter knits. The light hues break up the darker colors we usually gravitate towards in winter.
I'm really excited for the Spring because we are going to be seeing a lot  of "rule-breaking" when it comes to the typical textures and patterns for the season. But more about that on my Spring review I looking forward to sharing with you.
Style Inpso RN
I don't know if you can tell how I am feeling personal-style, wise but I am really drawing inspiration from European influencers this month. You probably already follow them But their feeds light up my IG with constant inspo: @sarahloven, @ohhcouture & @xeniaoverdose. Have you peeped them? Like, GET ME BACK TO EUROPE NOW! Pretty Please! Meanwhile, I will be scouring Houston for prettier spots.
Off the Shoulder Sweaters