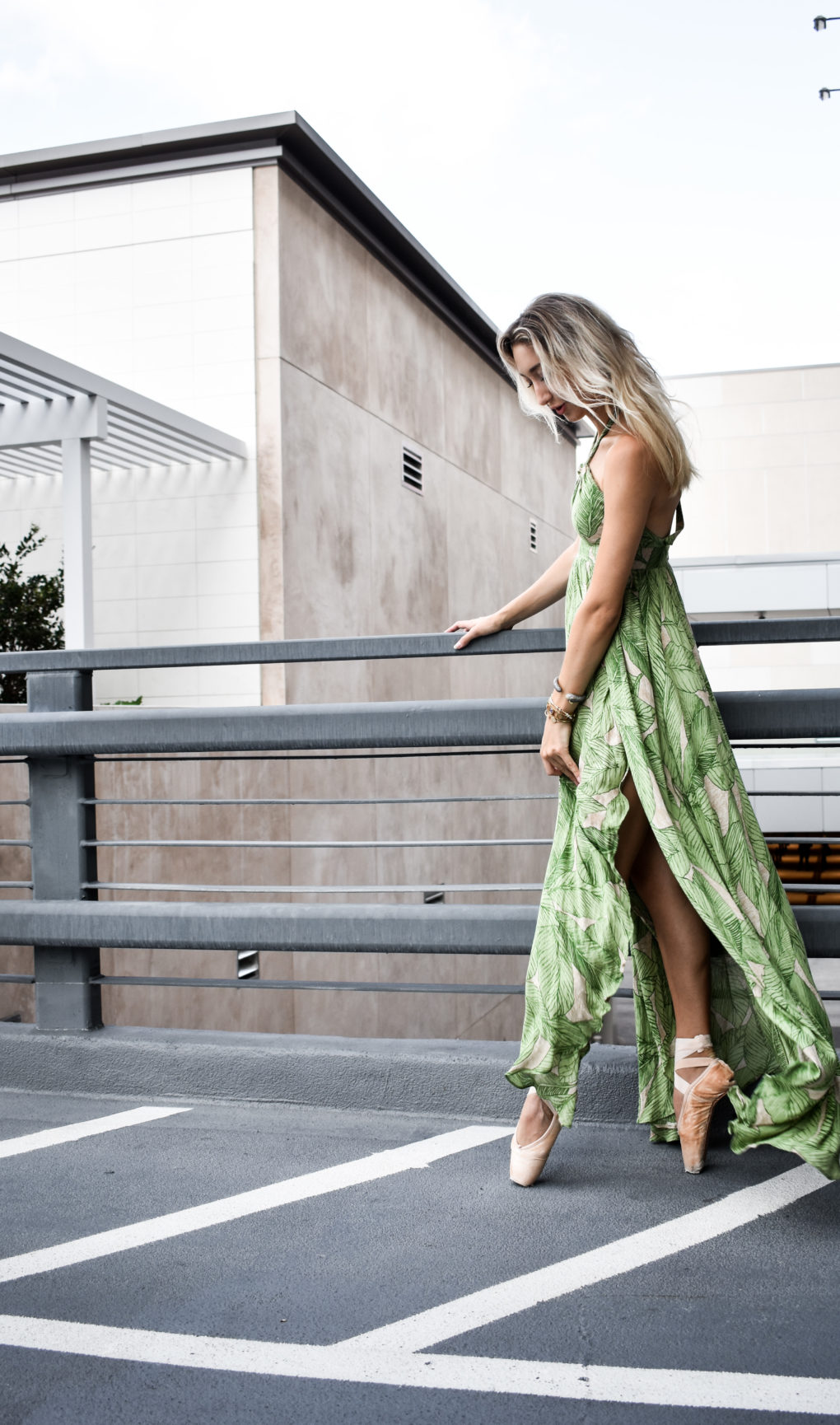 When I was still training I went through this mental block with pointe shoes. Basically, I disliked my feet in pointe shoes so much that I dreaded putting them on. My whole life I didn't have flexible feet, I had strong feet. In high school, I was so envious of girls (and guys!) with banana feet (that's a technical term in the dance world, lol). I felt like I was on the losing end of Darwin's natural selection, you know, a member of the species left behind, that goes extinct due to the lack of the desired phenotype variation. I would sit under the radiator stretching my feet or put them under the sofa. They slowly progressed and looked pretty good barefoot or in soft shoes but I never achieved the look I wanted them to be in pointe shoes. So while I preferred dancing in pointe shoes, and was able to do a lot of difficult steps because of my "strong" feet I was never fully happy with them.
Last week in class, the teacher was demonstrating the next exercise in class, which was a combination of pique turns from the corner, and pique turns just feel so much better in pointe shoes! I ran to my bag with little time to think and laced the old pointe shoes up! I did a little warm up while waiting in line for the other students to go. My feet felt tight and while I was pointing my hardest I'm sure the look of them was not A+ quality. But, I was moving with energy across the room and while my feet felt all sorts of awkward new/ old feelings, inside, in my heart I felt so free, and excited, and happy!
Competition:
When it comes to pursuits like dance, it's so easy to get down on yourself about your progress and natural ability, constantly comparing yourself to others. Thoughts like trying to get your leg higher than the girl in front of you or more pirouettes than one next to you are so common throughout class. In some cases, peer competition can be a great motivation, and sometimes it can get negative. However the older I get the more I realize I do a much better service to myself if I "compete" with who I was yesterday. That keeps my energy focused on myself and my personal growth.
Different Goals:
Coming back to my dance training in a less stressful way allows me to set different goals now. While I used to feel rushed to achieve certain acrobatic goals (while sacrificing technique and placement), I now can calmly strive to have better placement and work my way up. There are certain things about my body now, less turn-out, so-so feet (ugghh lol), that just don't bother me to the point of crippling frustration. Feeling the floor in my tendu's is more important than hitting the 180-degree turn-out etc. This approach is definitely a healthier approach for both the body and mind.
Images by Christine Lee