This off the shoulder, chiffon dress makes me feel like I am vacationing in the south of Italy! Which is why I'm sharing in this post not only this dress but a recipe for the Italian post dinner drink Limoncello. It's an easy liquor you can make yourself using fresh lemons and about a week's worth of patience. See end of this post for the recipe.
If you are wanting a new look to reign in 2017 I have gathered several "sans-sparkle" dresses for your NYE toasting. On a night where you will most likely find yourself in a sea of red, black or sparkly sequin (short and tight) dresses a fresh and youthful frock is a sure way to stand out.
These oversized vintage Chanel earrings are a chic statement piece and go perfectly with this Chanel double flap.
Vintage Chanel Bag and Vintage Chanel Earrings: The Vintage Contessa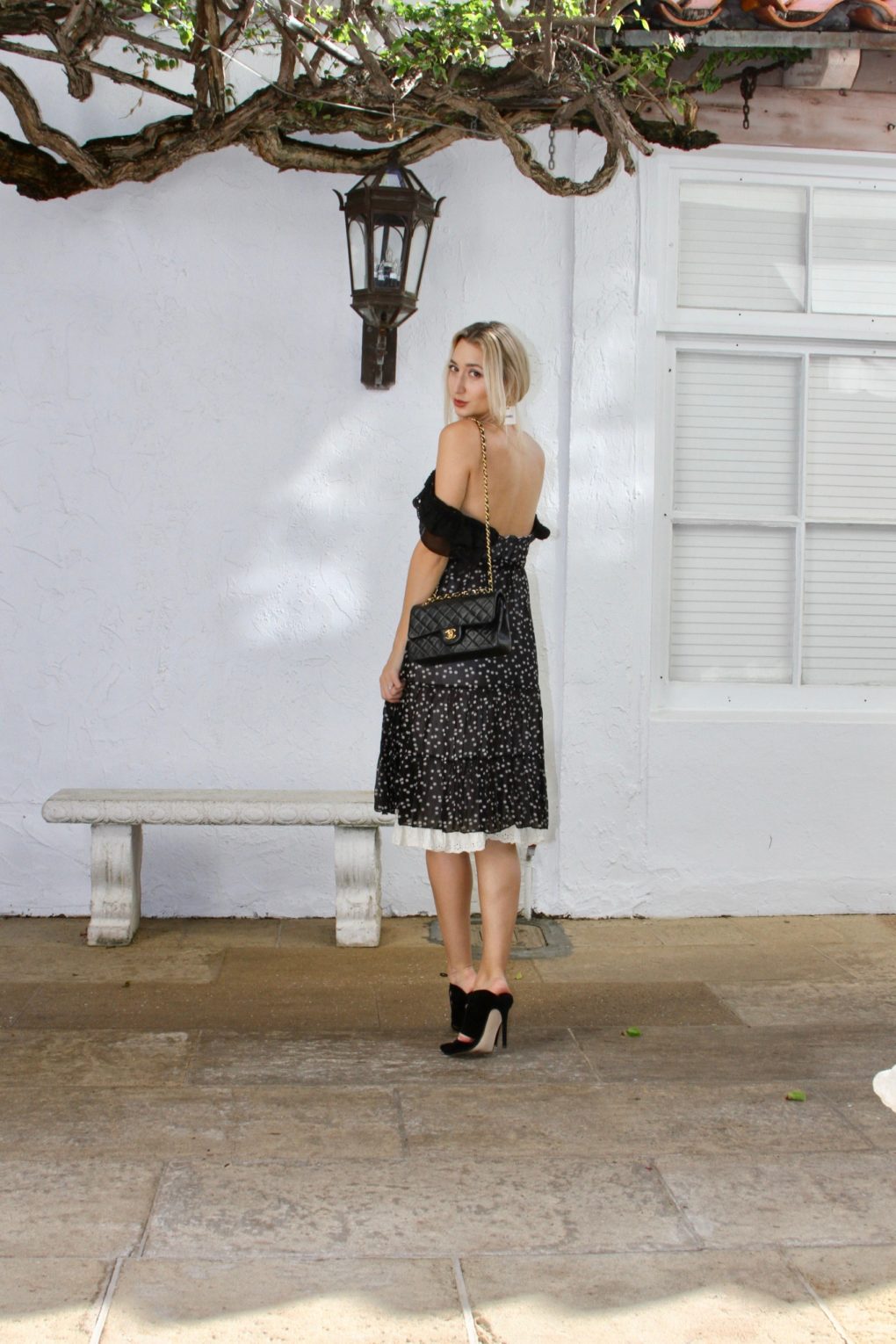 I picked up this chic little number in Italy a few years ago but I have found similar dresses for you to shop:
LIMONCELLO RECIPE:
Limoncello is a traditional liqueur of Southern Italy. Typically enjoyed after dinner, as a mid-meal palate cleanser, or as a welcoming drink to guests.
WHAT YOU WILL NEED:
10 lemons
1 (750-ml) bottle Everclear®
3 ½ cups water
2 ½ cups sugar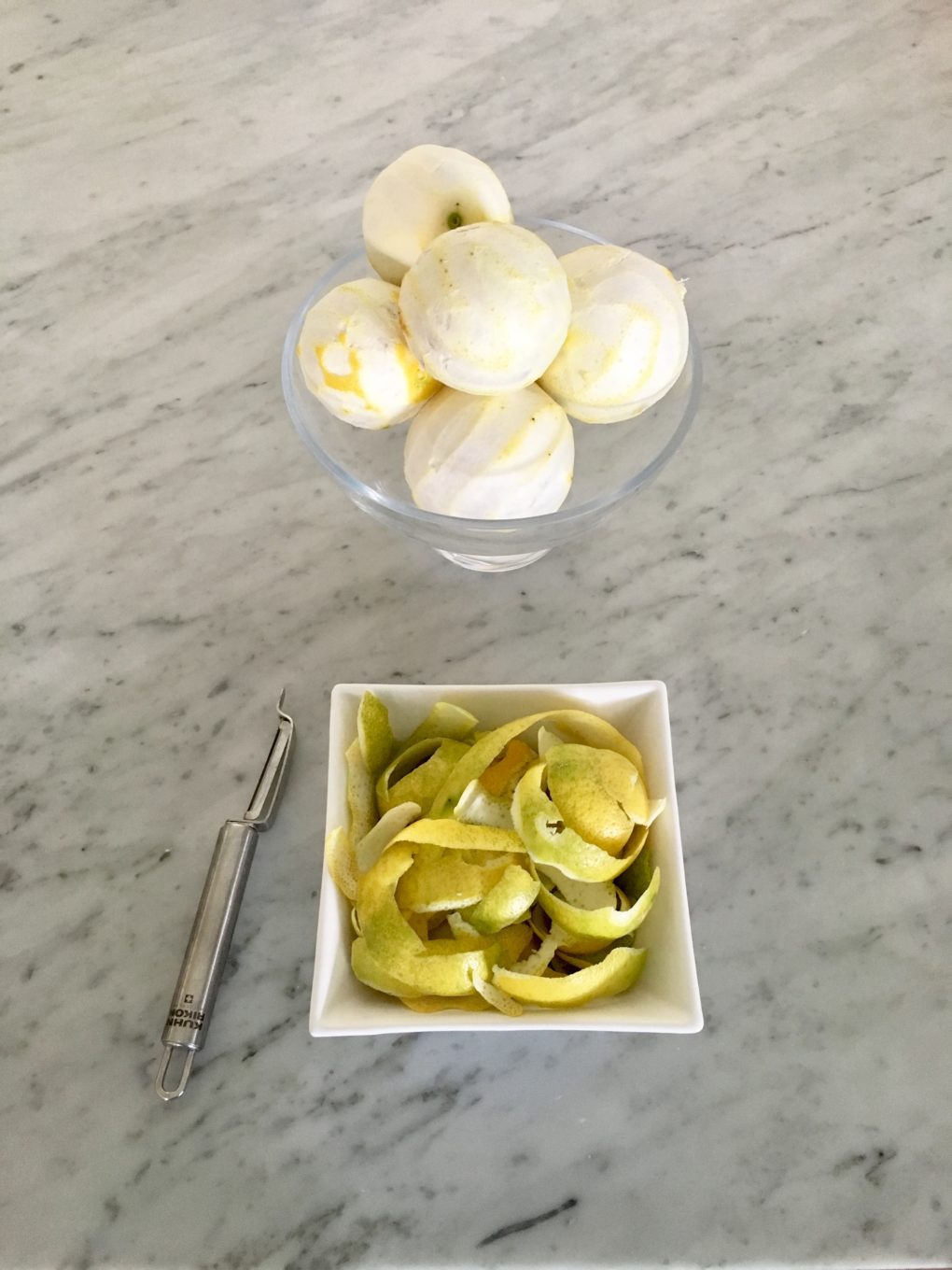 DIRECTIONS
-Peel 10 freshly washed, organic lemons. Lemons may be reserved for future use.
Remove the pith.
-Combine lemon zest and Everclear in a large, sealable container, at least 2 qts.
-Let steep for at least 4 days and up to 4 weeks in a cool, dry place.
-After the lemon-Everclear® mixture is infused to your liking, combine sugar and water in a medium saucepan.
-Bring to a boil, stirring regularly until sugar is fully dissolved, approximately 5-10 minutes. Let syrup cool to room temperature and combine simple syrup and lemon infusion to taste.
-Strain mixture. Chill in freezer. Enjoy.
*TIP: chill glasses in freezer before serving. 
Serve your fresh Limoncello in the proper glasses here:
SHOP MORE LACE MIDI DRESSES: