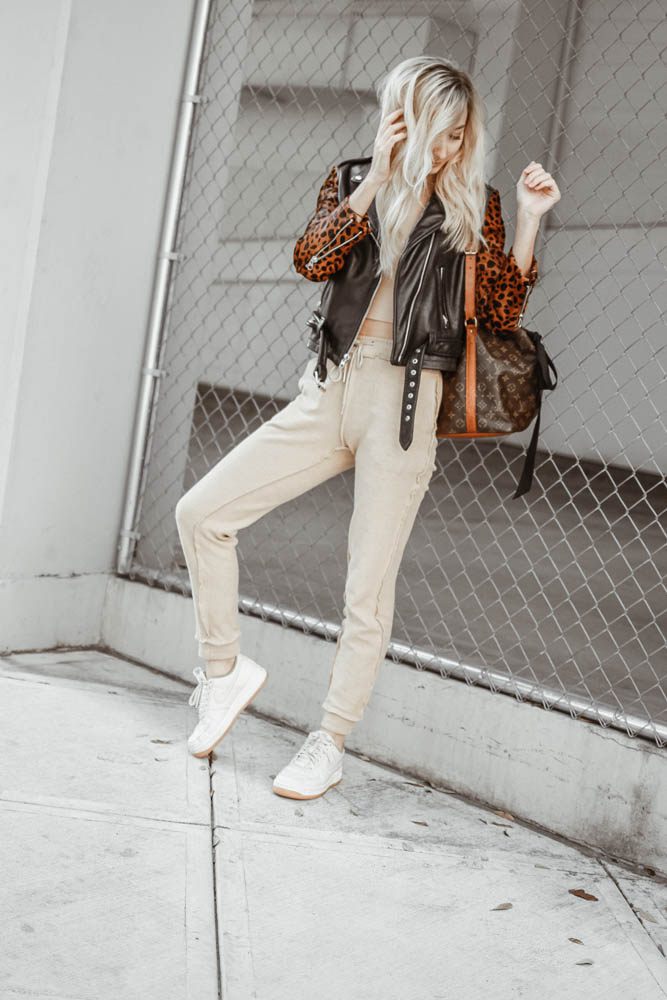 My Recent History of High Waist Track Pants
When I was growing up in Toronto, Canada joggers/ track pants had a really big moment. On the regular I would see girls in generic sweatpants going to a from school, after school activities etc. Even one of my best friends in ballet school wore the sweatpants- wooly sock and- Birkenstock uniform to and from classes. It kind of caught on and the sweatpants became name brand and tighter with branding on the backside. Fast forward to Yeezy 2018 collection debuting Kim Kardashian in sweatpants, with P Hill, and whoever else wanting to be a Klone stepping out in this decades version of this 1999-oo's trend.
If you're wanting to this high waist track pants trend on without looking like you forgot to change out of your pajama bottoms before stepping outside, let me provide a few tips.
Color coordination is the easiest way to look put together in the track pants casual look.
Wear a jacket that doesn't look like athliesure wear. The jacket is your reference to "real clothes" and makes the look intentional.
Shoes are a toughie, your basically limited to sock booties or sneakers. You can go the sock bootie route like all the Clones. not really sure what occasion calls for heels and sweatpants. There is also a big "dad sneaker" movement led by Balenciaga. Here I'm wearing my oatmeal colored Airforce 1's mainly for the color coordination.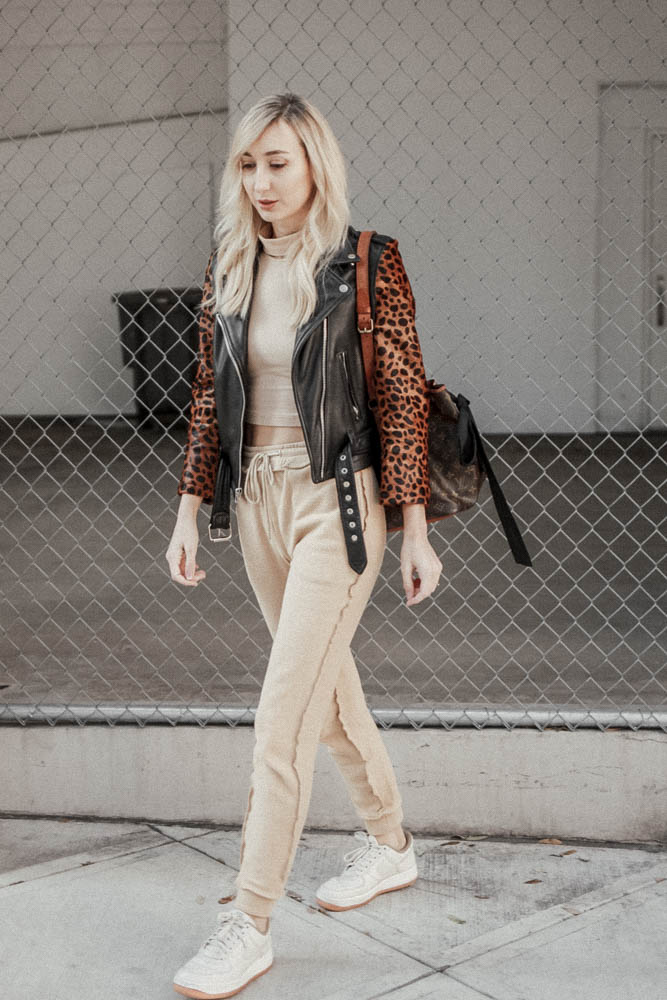 My High Waist Track Pant Look: