Kate Moss has come out with her own make-up set in partnership with Japanese Luxury brand Decorté, who I have tried, LOVED and featured before. I  Can hardly think of a better NYFW make-up set than one with Kate Moss's vision involved. Only 500 were made and are being sold exclusively through Saks Fifth Ave and I was lucky enough to receive one in time for NYFW. Decorté is an excellent skincare brand and thus I was so interested in trying their make-up for the first time! Knowing that these picks were Kate Moss's exclusive favorites offers this whole other fashion angle that is so on trend and timely.
Six eyeshadows
Four Lip Colors
Eyebrow Pencil
Lip Liner
Liquid Eye Liner
Three brushes
Travel pouch (not pictured)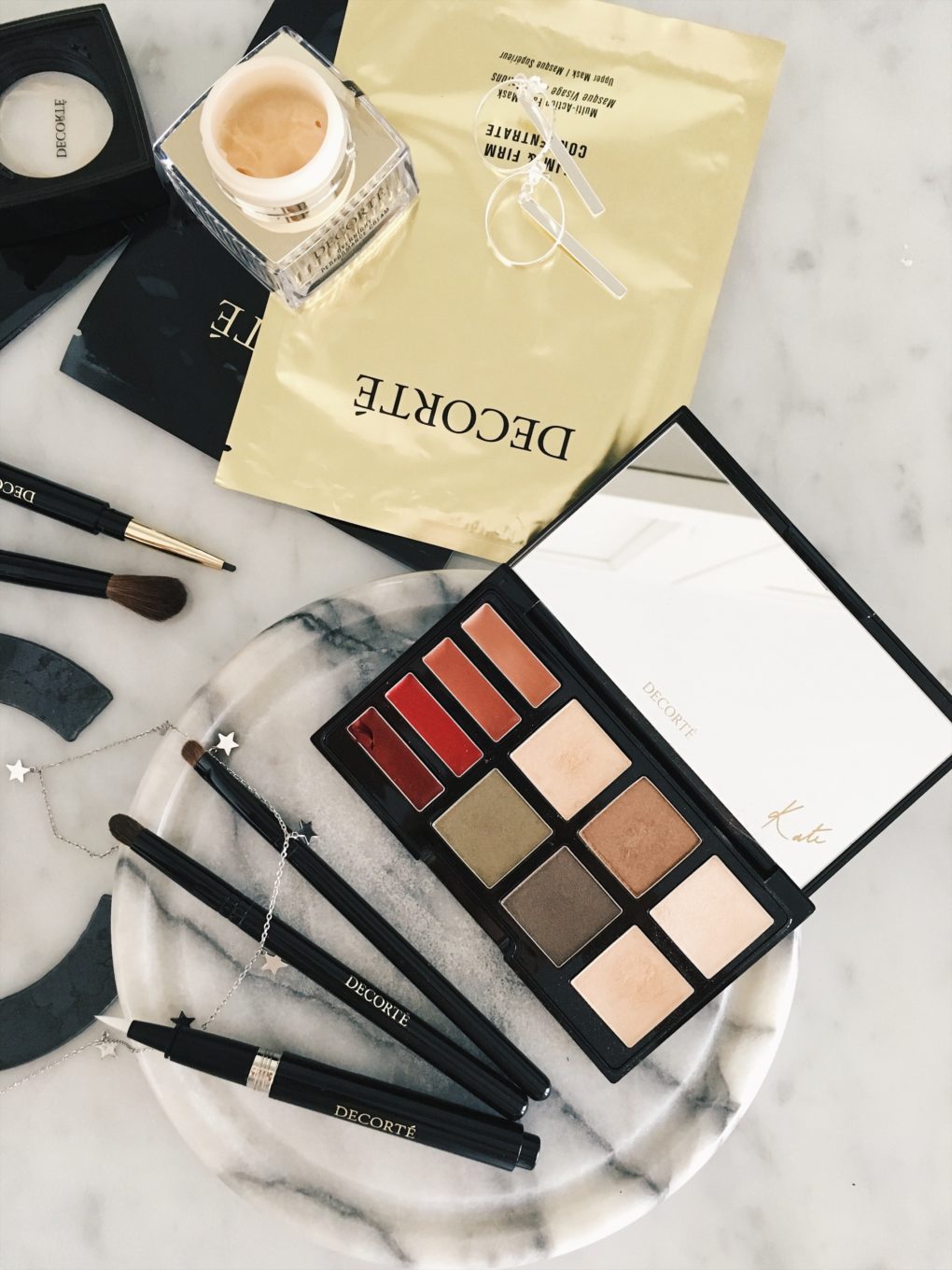 I love this eye-palate. I am very into natural tones and I used this palette every day during fashion week. The eyebrow pencil was perfect for my ashy hued brows. The lip-liner was also my perfect shade for my natural lip color. I haven't been able to find it since coming back from NYFW and I'm feeling the loss already. Fingers crossed I find it!
I love the four lip hues. Each shade is perfect for some Fall gathering or event. The whole set comes in a great carrying case that is neatly organized with compartments for the brushes, liners, and kit. It was such a breeze packing it a bringing it along with me during the hectic week!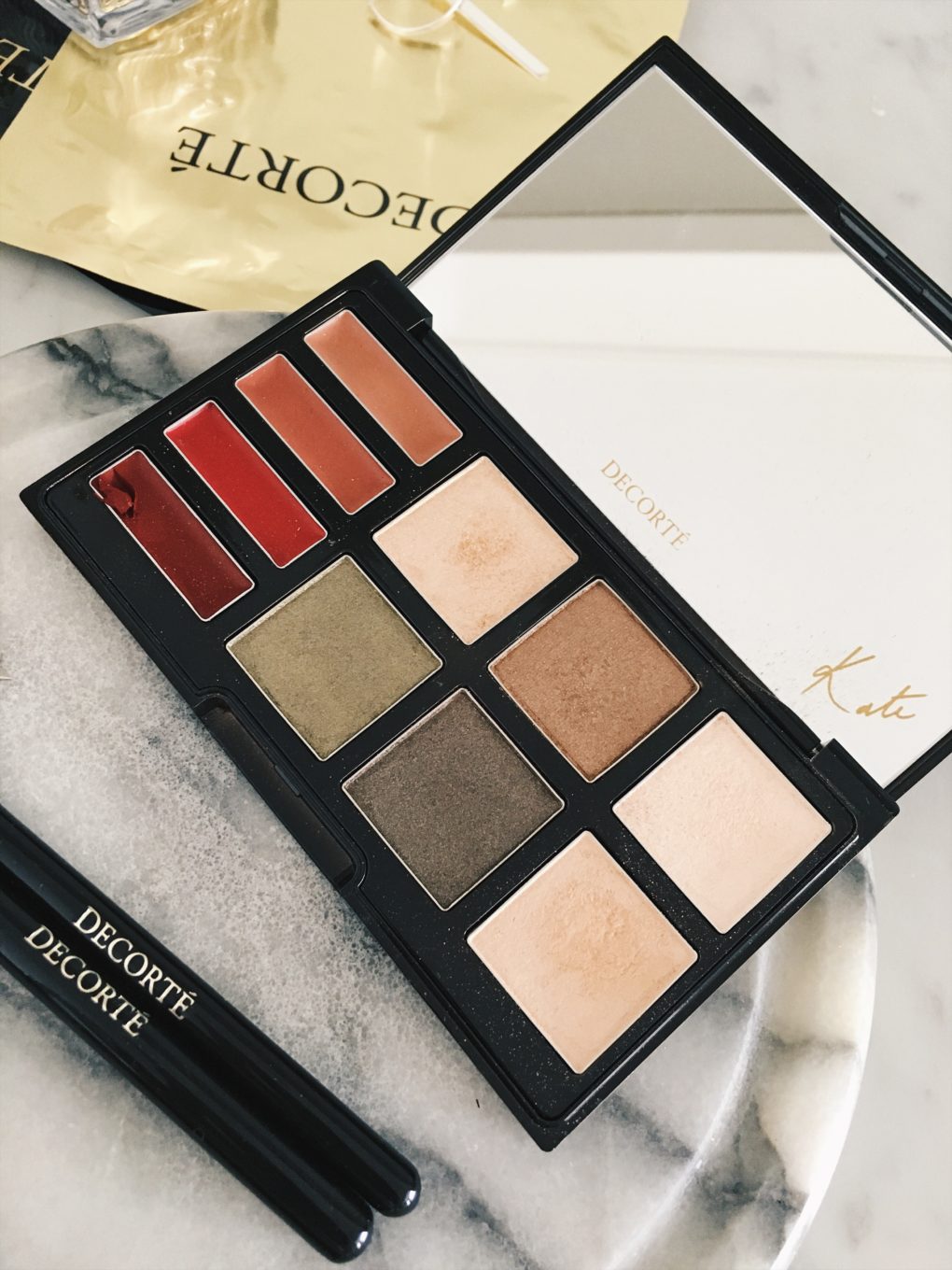 My Fashion Week Face:
It is hard to look good after a full day (or more) of running around NYC.  That's why I'm sharing some of my handy helpers that kept me looking like as fresh-faced as possible.
Skin care: Eye Patches / Mask / Cream (all of DECORTÉ skincare products are so quality)
Base: Concealer (NARS in Custard) / Tinted Moisturizer  (NARS in Greonland)
Make-Up: Kate Moss Favorites by Decorté
Mascara: Lancomé (best mascara I've tried yet FYI)