This time last year Matt and I were planning our temporary relocation to (just outside of) London. I was so SO excited to live abroad for a few months. Even if our stay was during the coldest time of the year. I had never been to London before, not for a visit, or Holiday, so to be moving there for a quarter of the year was an exciting adventure! I don't have a fear of uprooting and moving around, provided each place offers more than the previous, lol. So far I have lived in 3 different cities, and 4 including this mini stint in the U.K.
LONDON
The amount of places to visit in London and surrounding areas is never-ending. From touristic to trendy, every building has a story or place in history. We traveled around mainly on train or tube. I would take the occasional Über when convenient, but overall, I found the train and tube system very easy, especially with the help of the Trainline UK App. I was lucky enough to be introduced to some amazing people during our stay as London isn't the easiest place to make friends. I had opportunity shoot a tea story at some of the most amazing afternoon tea spots in the city for Lapalme Magazine. I will always regret not being able to finish all the delicious food they presented for the shoot! A few dear friends from the US flew up for a quick visit. I did my best bringing them to all my favorite spots around the city that included touristic and non-touristic destinations.
Matt was working on a large and time-consuming project. His only availability was the weekends, which we would use to travel around and explore London and nearby towns.
Our stay happened to coincide with London Fashion Week. I hustled my butt all over town to catch shows, showings and lounges.
I would visit again wholeheartedly, living there full time, however, would be more of a challenge. London and the whole of Europe, while breathtaking and beautiful in their art, architecture and history, lack the small comforts of the USA that make everyday life easy, like, a proper washer and dryer for example, or bathrooms with outlets.
Before leaving for the UK I had heard comments about the food not being great… well that rumor is simply not true. I had the most delicious meals and sweets there. I had a milk and cookies shot, frozen s'smores, Pho, street food, English breakfast and countless afternoon teas!
Communication Tip: Admittedly, I was worried about how easily I would connect back home / be able to use my phone. Within the first days of our arrival, we bought month-long plans at one of the cell phone carries. Our plans came to about 25 pounds each and I had more data than I knew what to do with, which came in really handy because I used a lot of it pulling up maps and train schedules + all the social media sharing.
Words I picked Up in the U.K:
-Queue (line)
-Cheers! (as in, thanks)
-Bricktop  (built guy)
-Tea (basically a never-ending meal of sandwiches, scones and tea)
-Flat
-Crisp (potato chip)
-chips (fries)
-Lift
-Tube (subway)
London Shortlist:
– Westminster Abby
– Fortnum and Mason
– Covent Garden
– Sketch
– The Savoy
– Borough Market
– Carnaby Street
BATH
From London, we visited Bath twice, and absolutely loved it. We ate hearty afternoon teas, took therapeutic baths at The Thermae Bath Spa, toured the Roman Spas and wandered around the shopping vias and streets. A local recommend a speakeasy type bar to us called "The Dark Horse". We got on the list, narrowly might I add, for the same evening. It was a cool, underground craft cocktail bar, very dark and delicious drinks.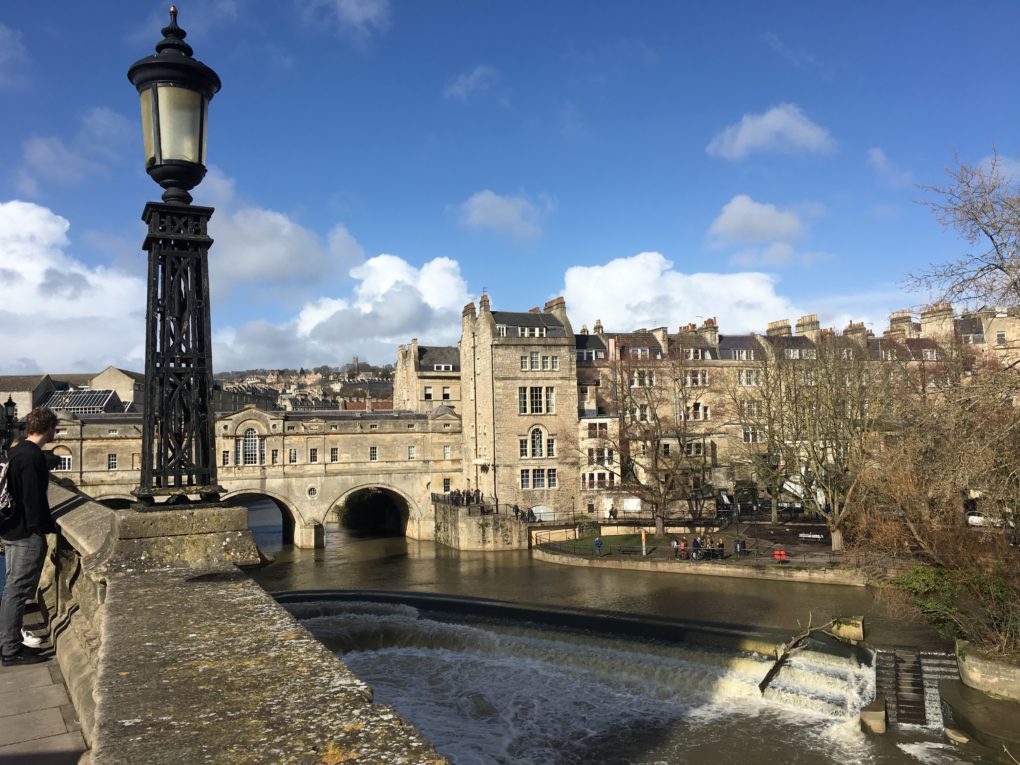 BATH Shortlist:
– Roman Baths
– Thermae Bath Spa
– Dark Horse
– Bath Abby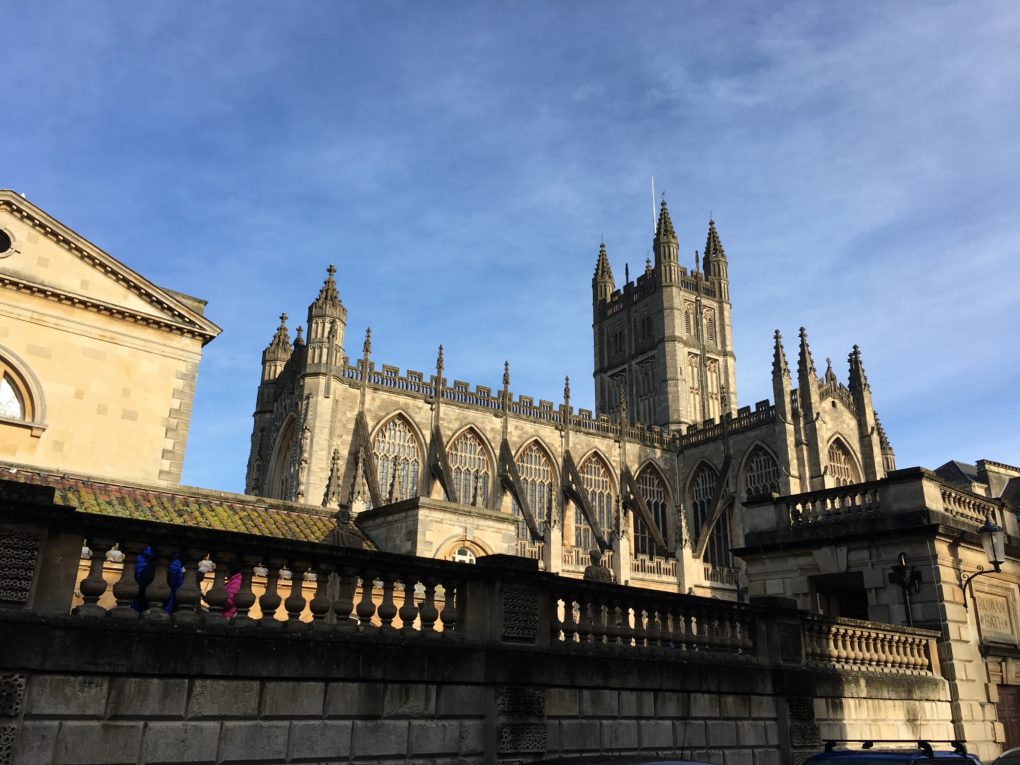 PARIS
For Valentine's weekend, we took the Eurostar from London to Paris. The Eurostar it was a great experience. We booked premier, the equivalent to premium economy. The length of time was perfect. Paris in February, early February, however, was not so welcoming! It snowed the first night we were there and the first full day. The temperature was around 30 degrees and it cut quite a bit into our touring abilities as Matt and I like to walk around to explore. We stayed away from the more touristic attractions and ducked into some wonderful restaurants by chance along the way. Our first meal in Paris was at Le Philosophes. We were freezing walking down One evening we were able to catch up with friends who temporarily live in Paris. They took us to the highly acclaimed Clown Bar. Matt and I still talk about that meal and the wine! I'm not a wine connoisseur but they had the best red wine we have ever had. On one cold morning, we spent a few hours at the Picasso Museum. The house was going through some major restoration so not all the rooms were open.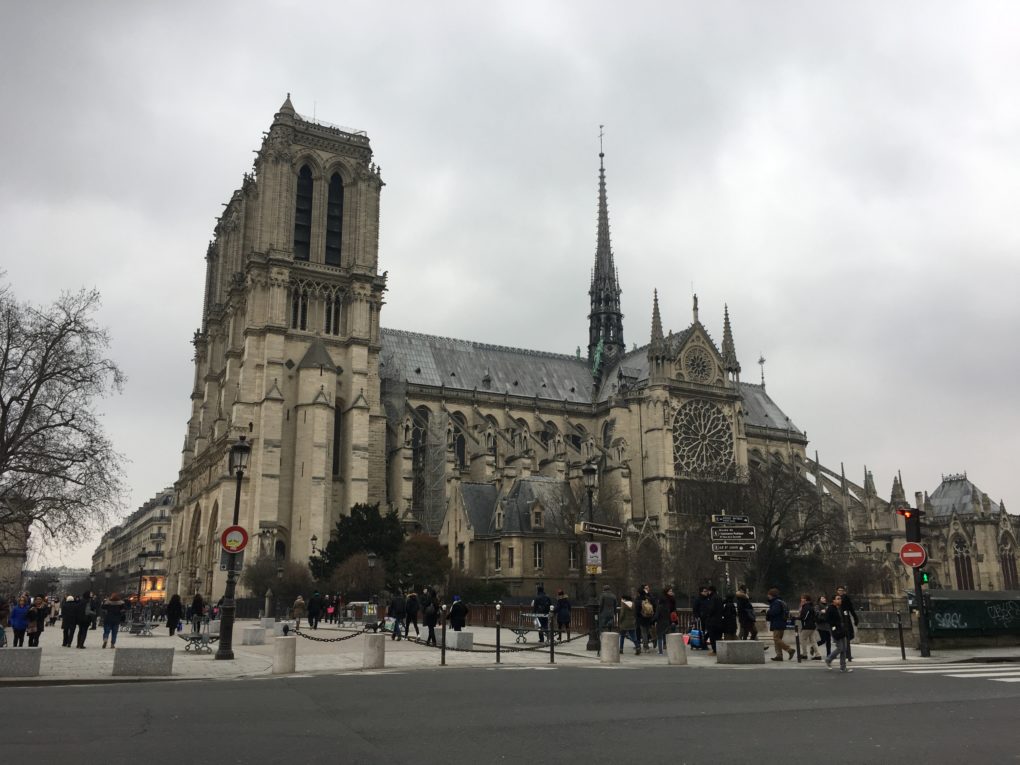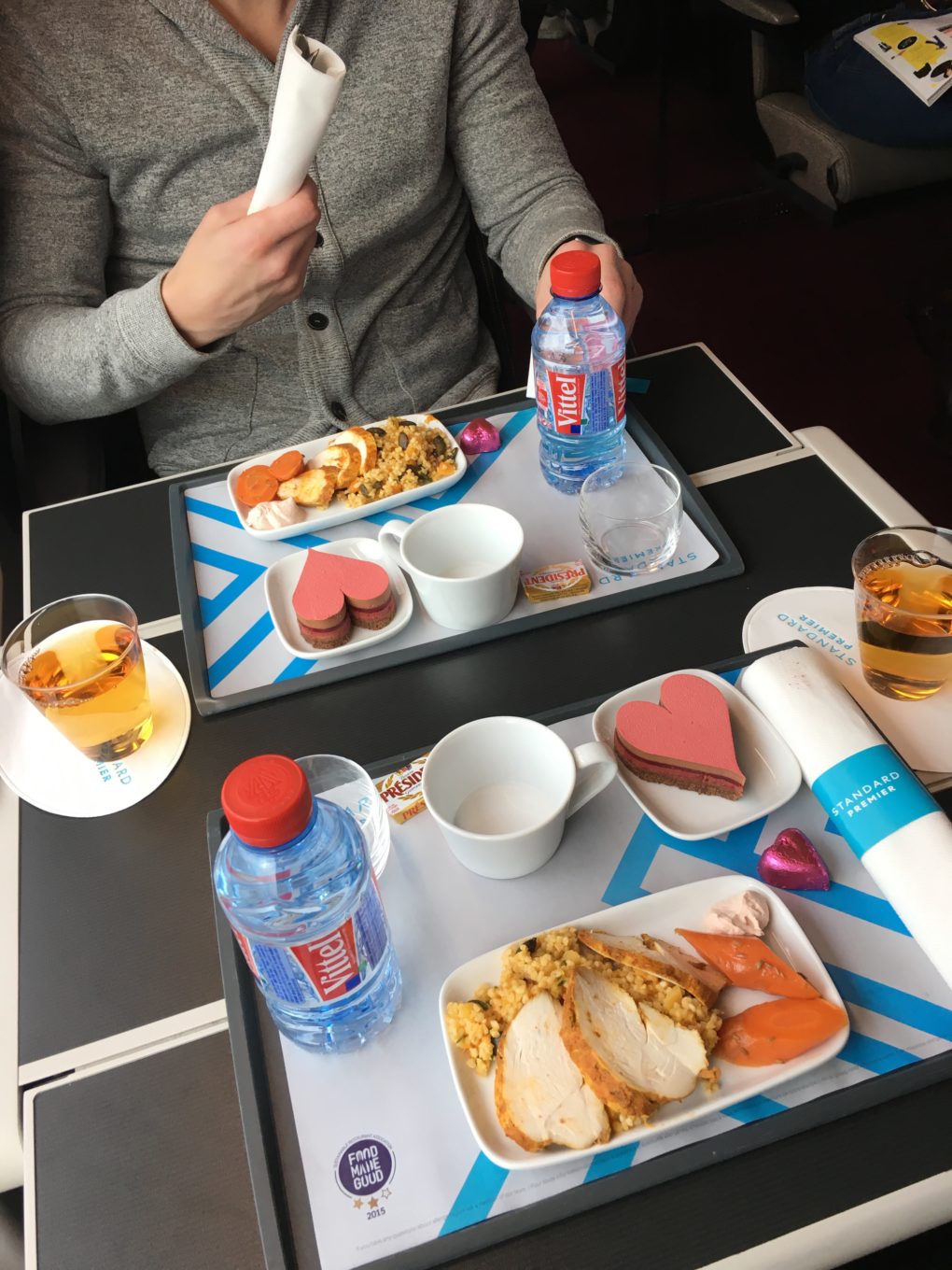 Shortlist:
-Museum Picasso
-Clown Bar
-Popelini
-Chez H'Anna
-Le Philosophes
AMALFI
For my birthday we booked 4 days in Amalfi. I highly recommend the hotel we stayed at, Grand Hotel Convento Di Amalfi. The views were otherworldly stunning, the breakfast was picture perfect at delicious and the grounds/ rooms themselves were so lovely we almost had difficulty leaving the premises. I should note that this trip was probably the first time Matt and I saw a full blue sky and sun for consecutive days since the day we arrived in Europe (about 3 months).
The hotel had a passage that led straight onto the square of Amalfi. The number of stairs we climbed on this trip to and from the hotel was out of control. One day we took the local bus (not for the faint of heart) up to Ravello. If you ever find yourself in the area Villa Cimbrone is a MUST! The Terrazzo Dell Infinito was featured in the recent Wonder Woman. See if you can spot it 😉
I wish I could say I had out of this world, amazing Italian food while in Amalfi, but for the most part what we came across was too touristic in comparison to what I am used to when I visit Italy with my family. The gelato everywhere was amazing though!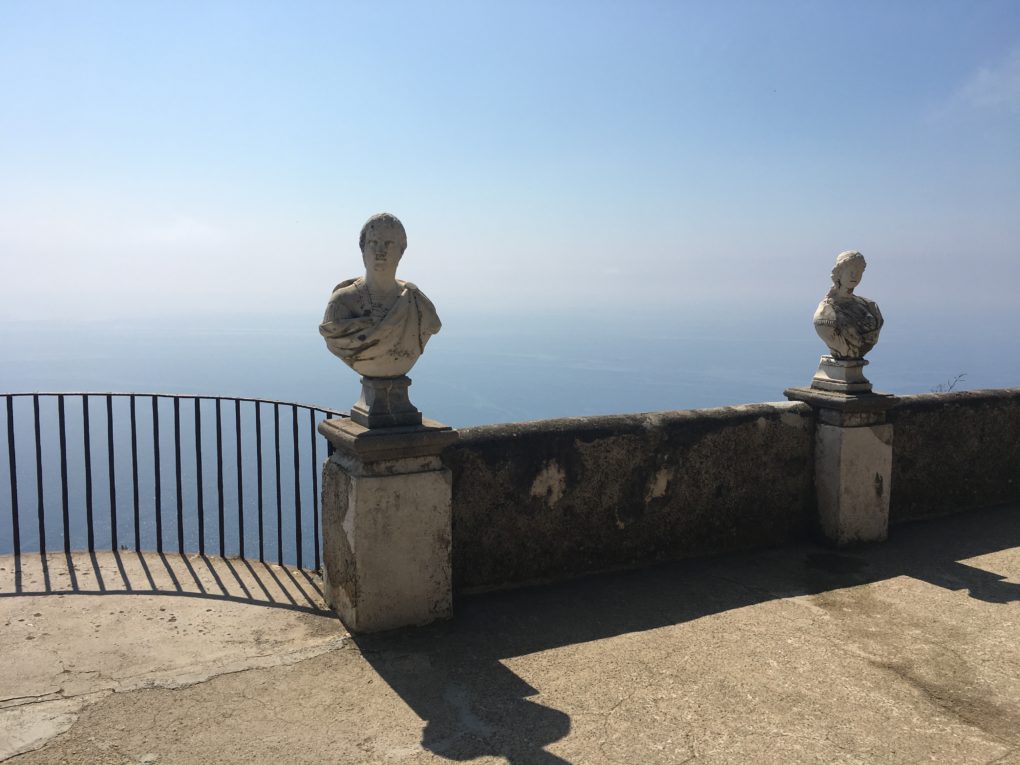 Shortlist:
– Grand Hotel Convento Di Amalfi
– Ravello (Villa Cimbrone)
– Any gelato stand
Looking Back on 2017
The beginning of 2017 offered me so much in travel, culture, life lessons and adventure. I will always remember it fondly and miss many aspects of living abroad. The rest of 2017 held many exciting opportunities and travel within the US that I haven't gotten around to sharing quite yet. As I look back 2017 was such a full year for me, both personally and professionally. I hope to keep this momentum going we cross into 2018!
HAPPY NEW YEAR LOVES!