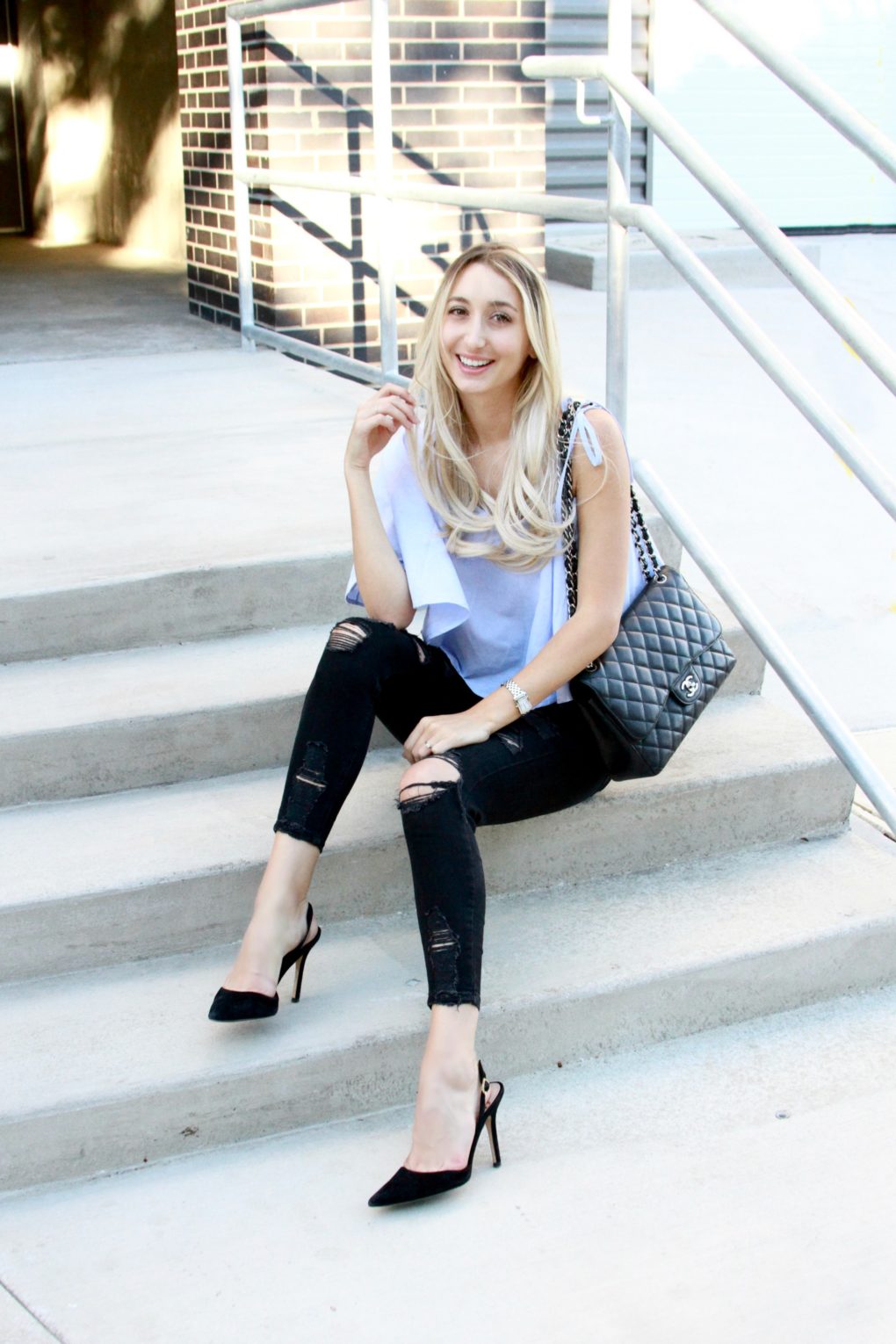 I never thought I would be a huge fan of the statement one-sleeve trend but here I am embracing the asymmetry of it all! This trend is a wonderful summer wardrobe must have, especially if you a feeling like you have to mix it up between the "off-the-shoulder" looks you have. A statement top like this is a great "throw and go" piece with ripped skinny jeans and a classic bag.
Must have statement one-sleeves:
"Her hair is so big because it's full of secrets"- Mean Girls
You might notice something a little different in these images. This month I have been playing around with Secret Extensions and it's so much fun! I discovered the brand on one of my fav beauty guru Instagram stories (I believe it was Jen Atkin).  They are light and easy and… drum roll no clips! The attainable price point is perfect if you are new to hair pieces and don't want to invest a whole lot. Be sure to check them out!
Secret Extensions in my color: Light Golden Blonde
Shop Extensions: