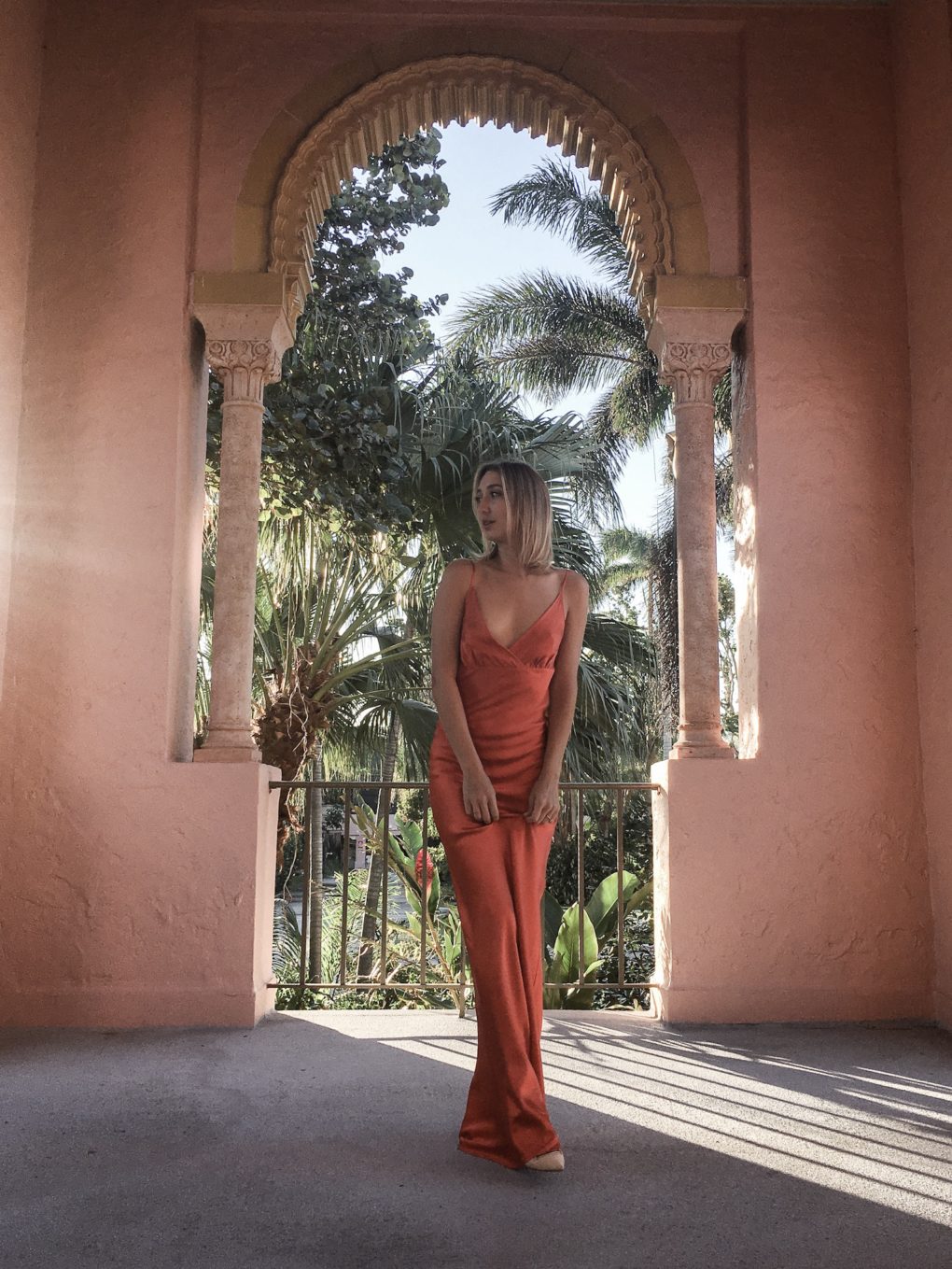 Ever since seeing Wes Anderson's The Grand Budapest Hotel I've been obsessed with pink hotels. Ok, maybe my love for pink buildings can be traced back to the Barbie beach house I played with growing up but this film has re-introduced a pink hotel renaissance period in my life.
While I haven't actively sought these pink modern-day palaces out, their presence is ever more noted. This past week I had the pleasure of visiting my friend Marissa at the Boca Raton Resort and Spa. This beautiful pink hotel and club have huge grounds complete with Spa, Croquet field, and boat to take you across the intercoastal to the beach club.
Silk Slip Dress: Michelle Farmer @shopmfc
Shop Silk Slip Dresses Similar: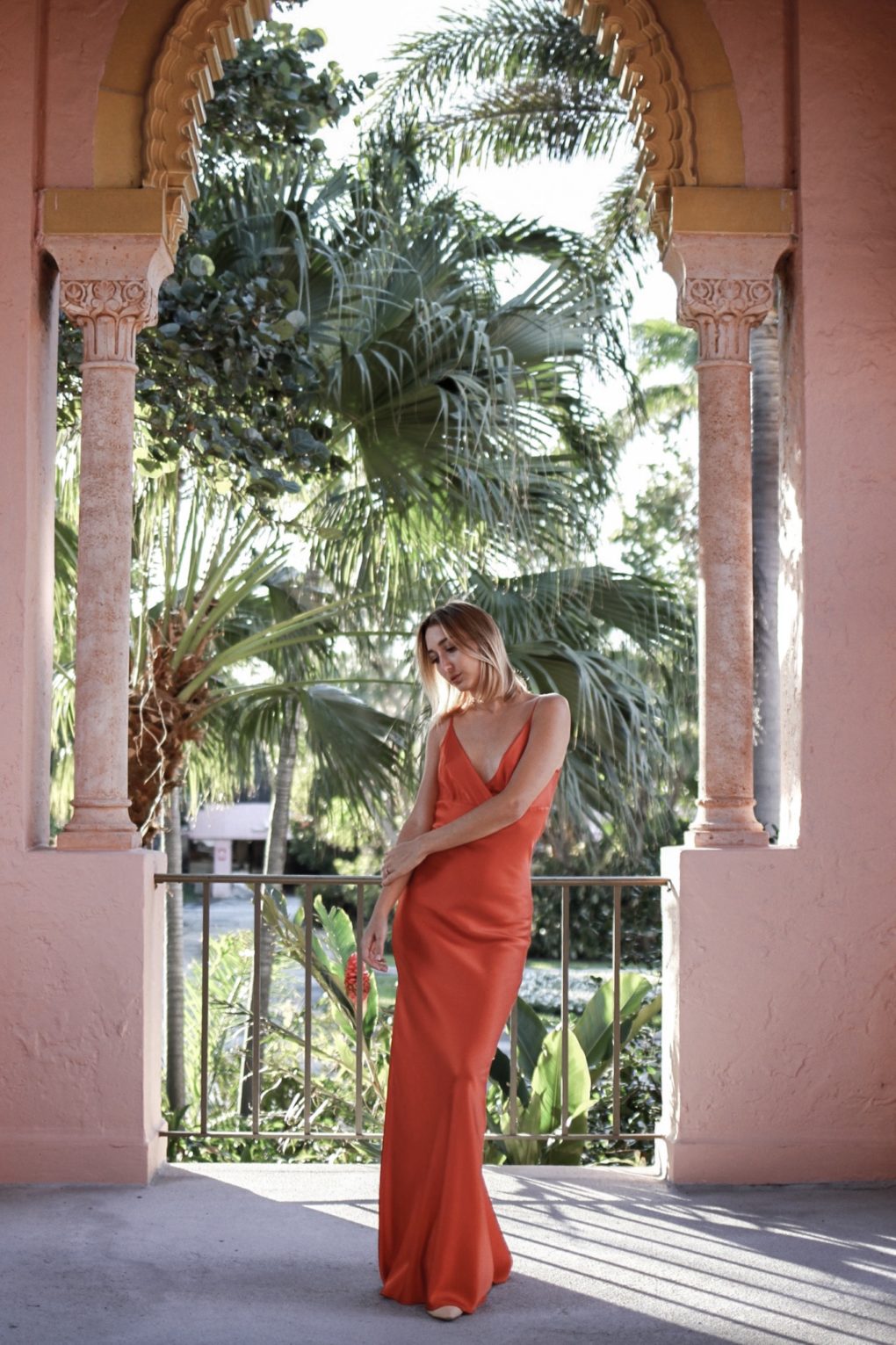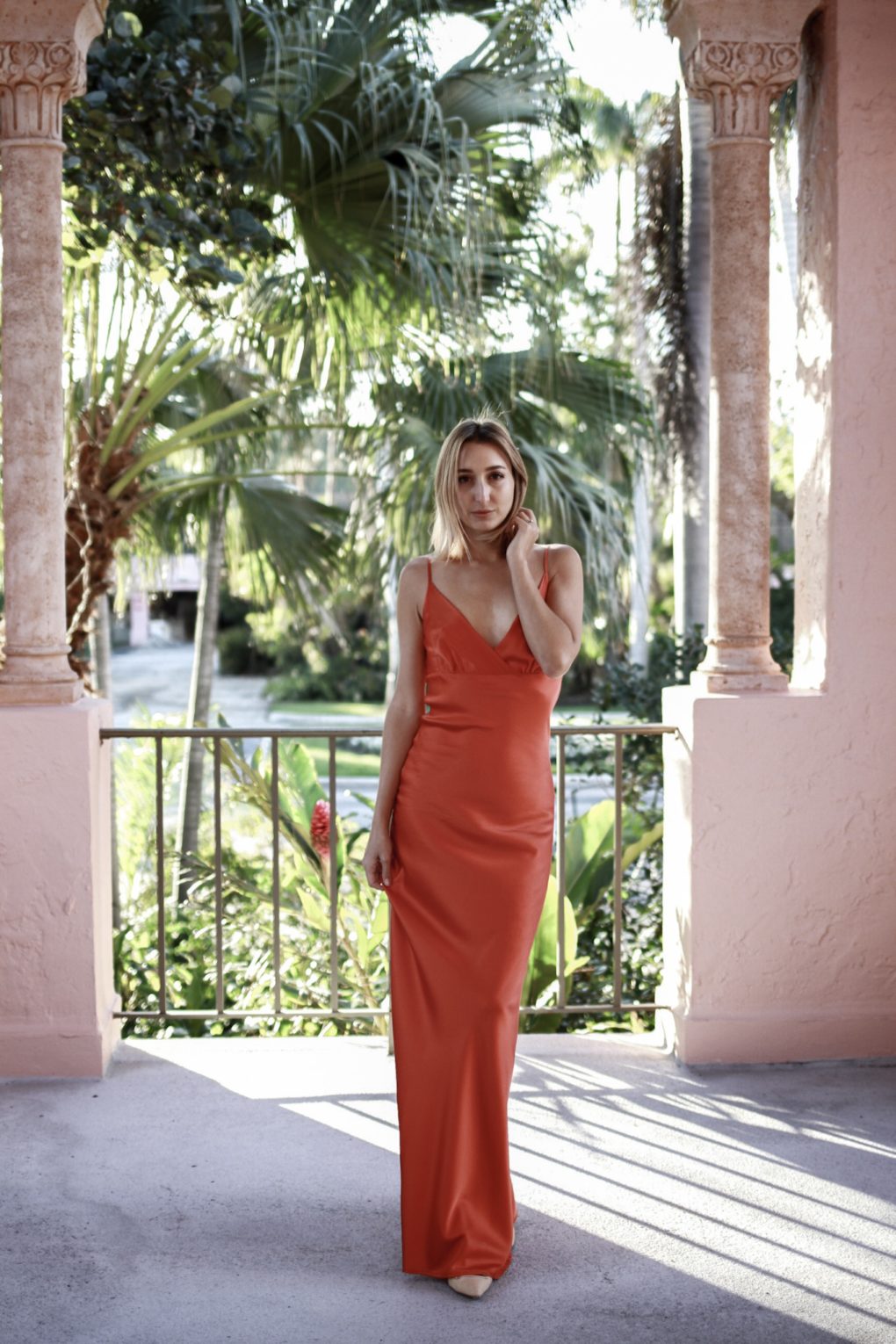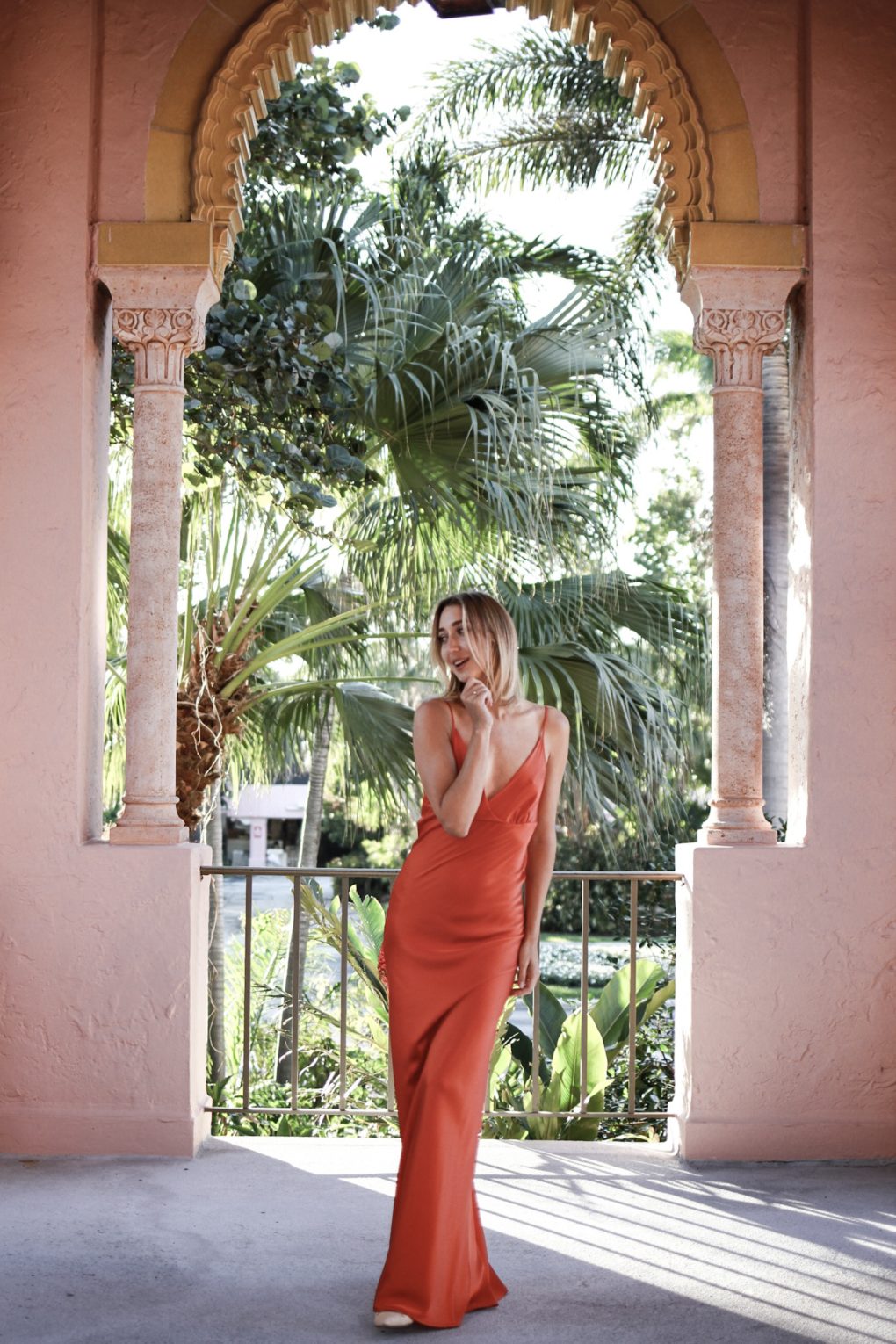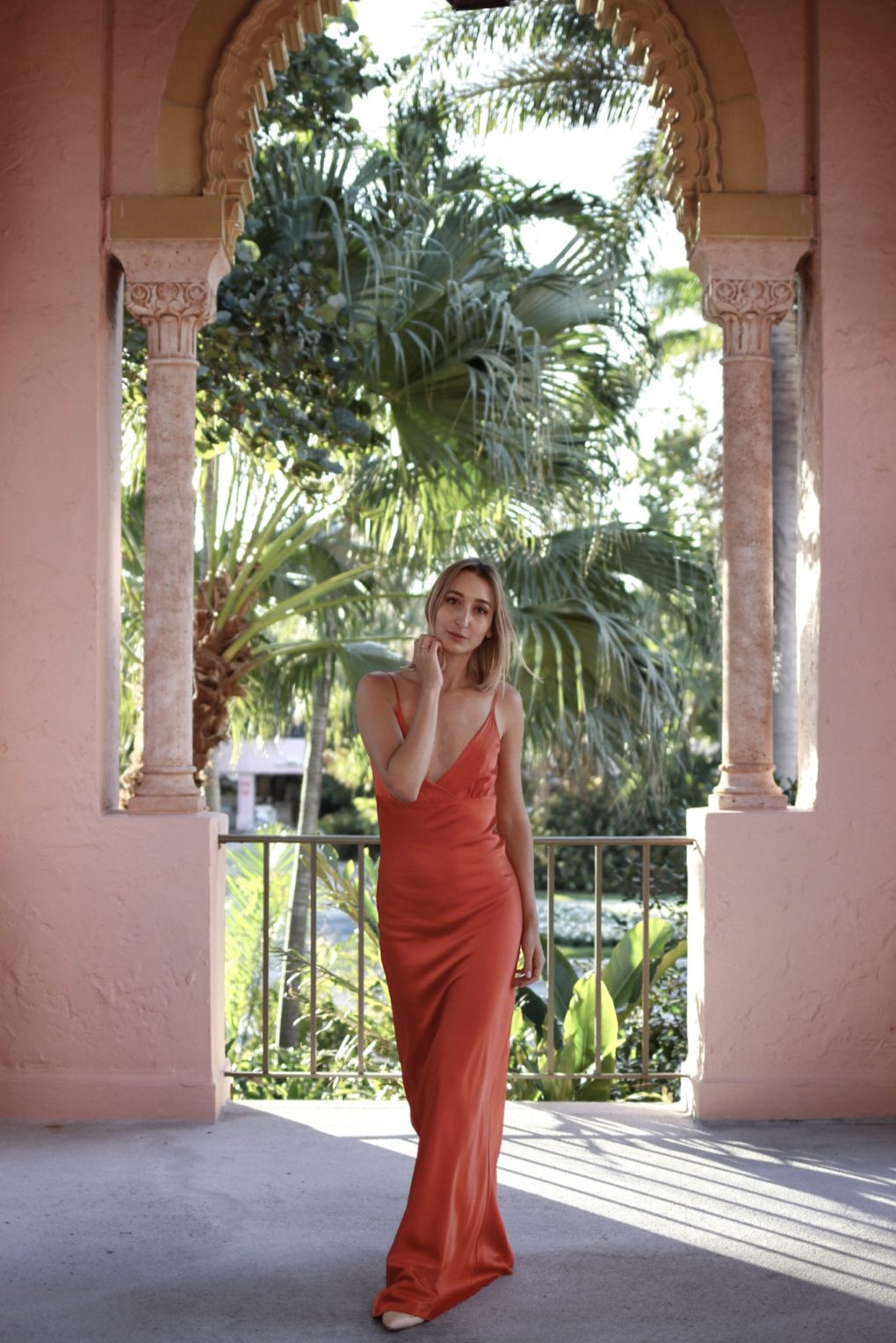 Pretty Pink Hotels Around the World
If your wanderlust thirsts for pink backdrops I'm sharing a list of must-visit destinations in not particular order. Some near and accessible, some far and remote; all insta-worthy.
Boca Raton Resort, The Waldorf Astoria Collection
Boca Raton, Florida
Beverly Hills Hotel
West Hollywood, California

La Valencia Hotel
La Jolla, California
Cavallino Bianco Family Spa Grand Hotel
Ortisei, Italy
Amanjena
Marrakesh, Morocco
The Don CeSar Hotel
St Pete, Florida