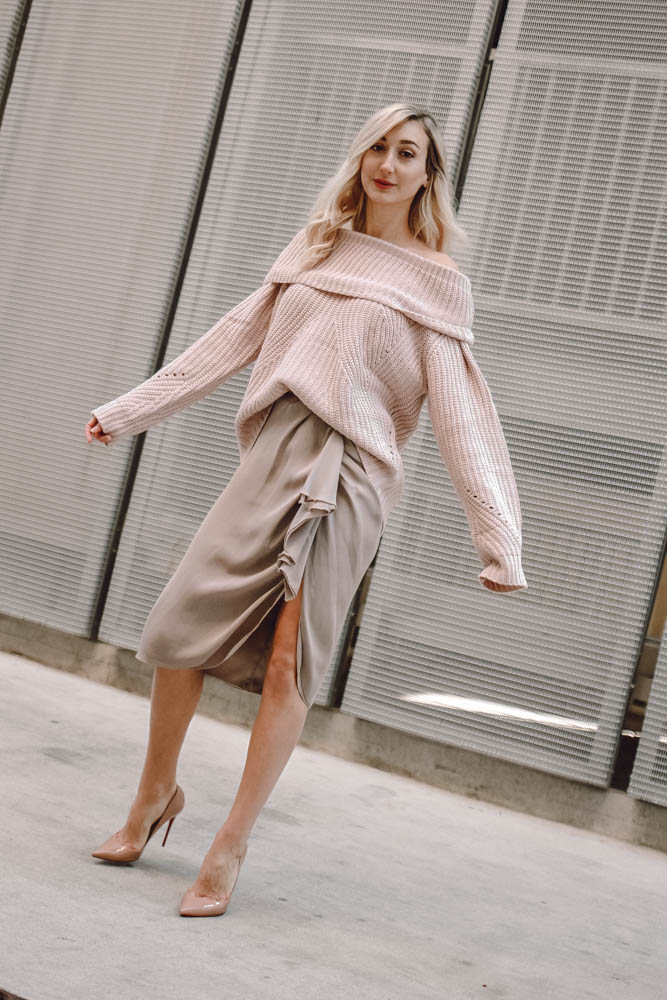 Off the Shoulder Valentine's Day Look
Flirty and comfy doesn't have to be hard combo. Pairing soft chunky knits with a silky sleek item, like this skirt can make for such an easy romantic look that is also comfortable. This off the shoulder valentine's day look is a great combination of flirty, comfy and sexy.
Flirty:
The slit and little ruffle details make this pencil skirt fun and flirty!It was such a good investment piece for me because of it's fine material and classic shape will last a lifetime. Sadly however it was past season, but I have some similar pieces picked out for you in the widget below!
Comfy:
This off the shoulder sweater was gifted to me from ShopTobi, you may have see me unboxing it on my instagram stories. Its a really nice soft blush color and soft to the touch as well. It's on sale for $31 right now.
Sexy:
I love how my So Kate Louboutin's look on me, they are such a sleek and sexy shoe. However being in pain is not sexy… if you are struggling with breaking in your Louboutin's be sure to read my guide on breaking them in!
I linked quite a few similar pencil skirts with a slit so you can re-create a similar look to this one.