Has anyone else been feeling the heat this summer? Summer's in Houston are what I imagine it would be like to live in an oven, an oven with a high humidity index. Outdoor activities range from energy draining to dang near impossible. Sitting on the patio for brunch become a torture technique! Imagine all the secrets your friends might spill when delirious from the heat!
With the rise of the hems, especially in the summer heat, the short shorts + mini skirt combo is not an item to pass over this year. The skort is the perfect option for sporting a short hem around town while still have the security of shorts.
This one from Richely Clad looks like an adorable accordion pleated skirt. I wore it monochromatically with a nude clutch from YSL and lace up neutral heels. Houston summer heat doesn't have me beat yet!
Photos by Christine Lee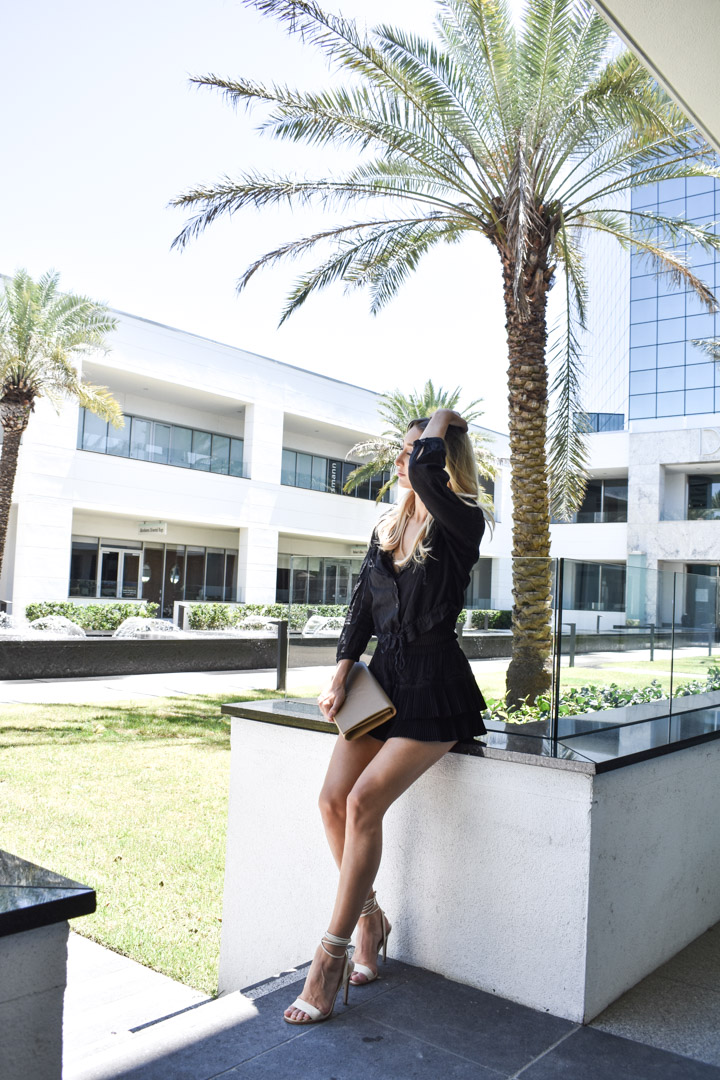 SKORTS: