My skincare or make-up routine is one of the "most asked" questions I get. I am lucky that I get to discover a lot of new products and I am always sharing with you on instagram stories, but we aren't ALL on there. So I am rounding up a few of my summer beauty favorites today. Believe me there will be more to come!
Skincare 
DECORTE Vi-Fusion Intro Skincare Kit: I love this skincare line. It is a little on the thicker side and find it works excellently on my skin in dryer conditions like winter weather. This starter kit comes with a day cream and overnight cream. The illuminating serum feels so smooth going on, I can easily use it year round. The whole kit visibly strengthens, regenerates and empowers the skin to renew its life force.
Includes Vi-Fusion Essence (1 oz.), the world's first Micro-Treatment Fluid-Serum, Environmental Day Cream (0.5 oz.) and Overnight Performance Cream (0.5 oz.). A healthy, renewed glow reflects skin's inner beauty.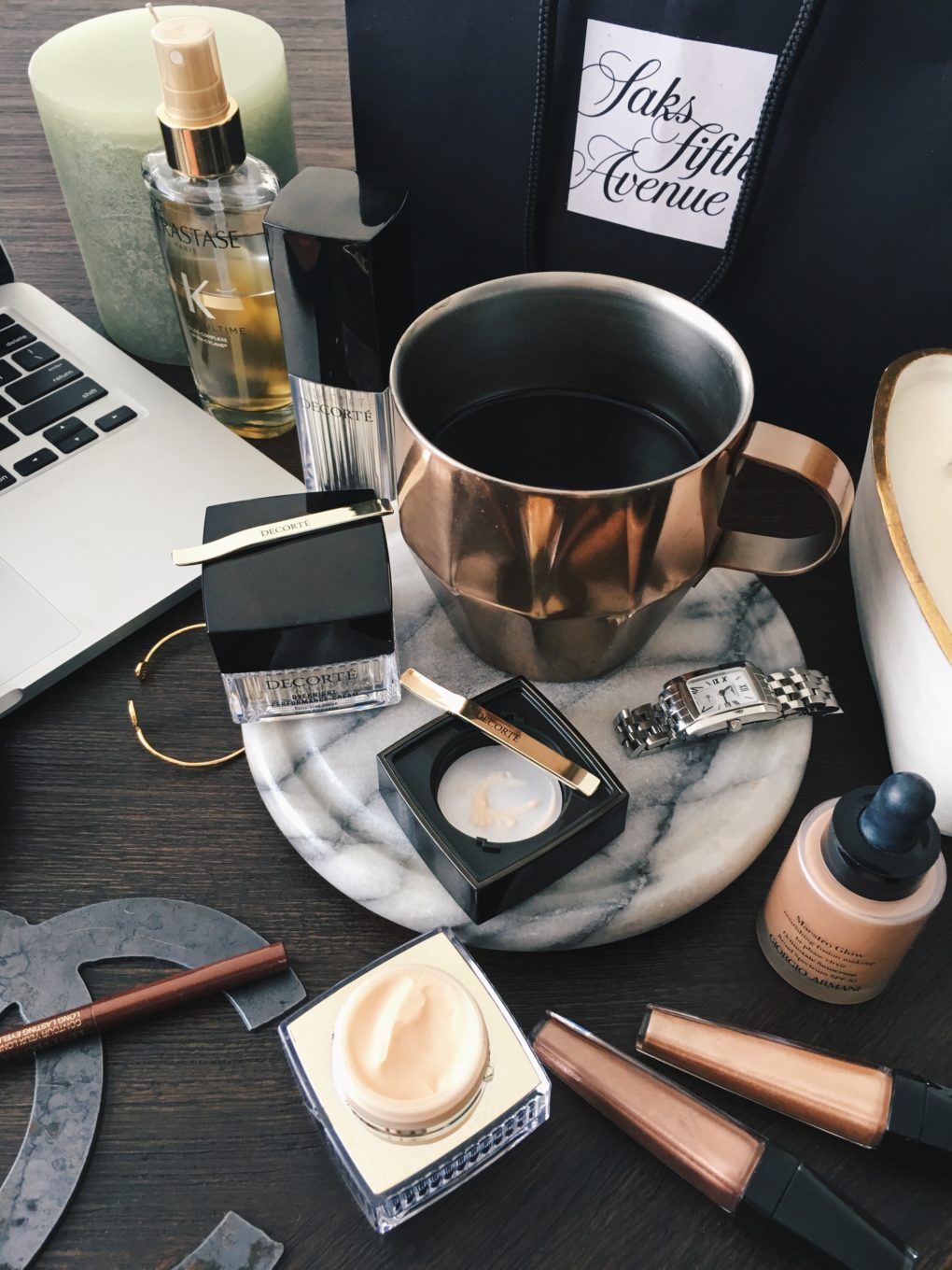 Make-up:
LANCOME Summer Swing Collection:  I am living for brozen eyes and overall glow. These metalic liquid eyeshadows  from Lancome are so easy to put on and I love amping up the bronze look with "le stylo" in Bruns Frivole!  I wear Nars and Maestro Glow almost everyday. I need undereye conclement and the NARS Radient Creamy Concealer does just the trick! Giorgio Armani's Maestro glow is wonderful for a minimal coverage dewy glow to your skin but I wouldnt recomend it for people with oily skin.
Le Metallique Metallic Liquid Eyeshadow 03
Le Metallique Metallic Liquid Eyeshadow 04
Belle De Teint Mosaic Palette 01 Patio Mediterraneen 
Le Stylo Waterproof (Bronze Folie)
Le Stylo Waterproof (Bruns Frivole)
NARS: Radient Creamy Concealer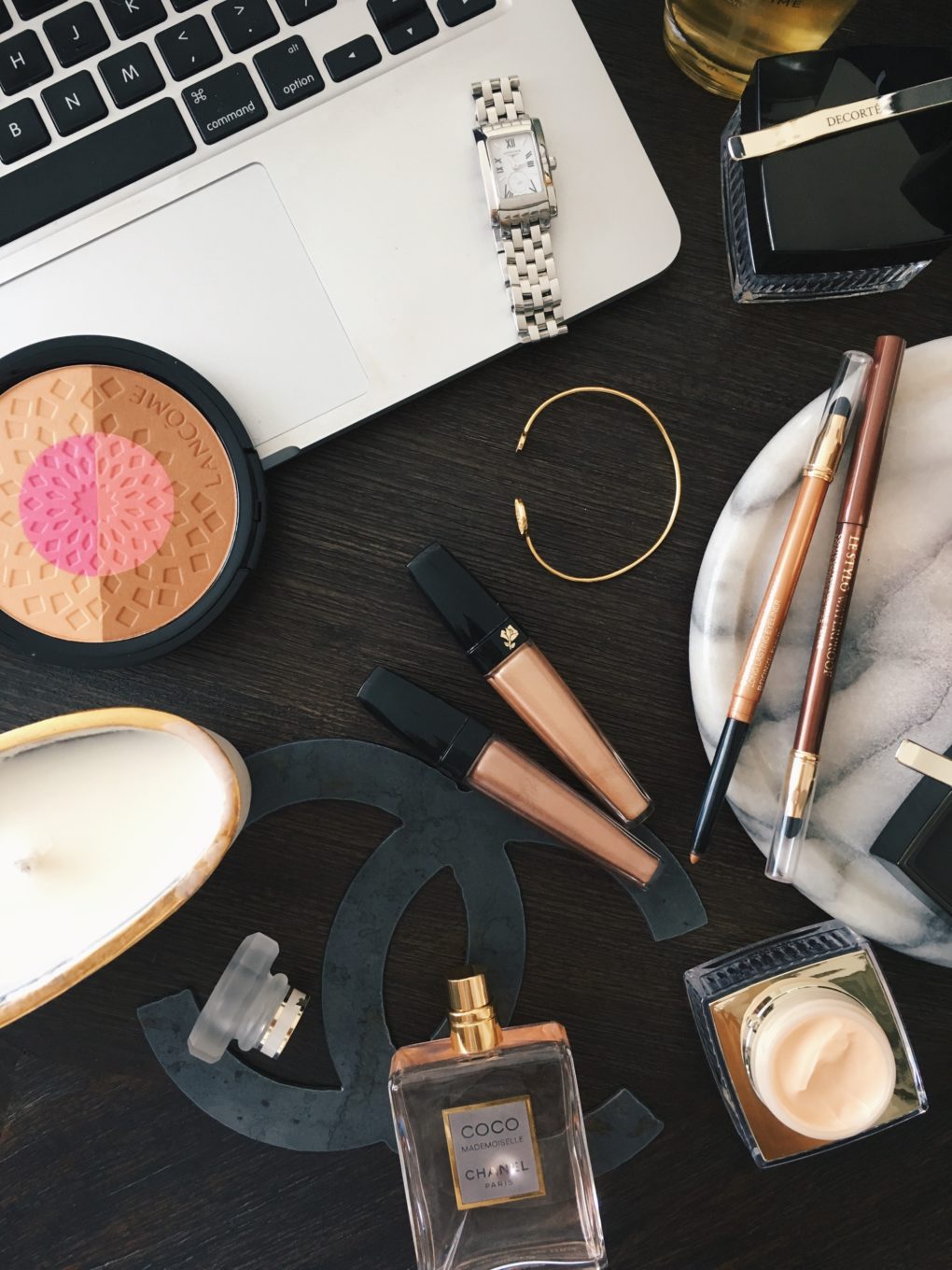 Blonde Haircare: 
Thanks to my hair Guru's from Studio A Salon I am all set for summer with blonde hair. The Elixir Ultime is amzing for dry damaged hair ( which mine totally is ekkk) and this purple conditioner by Shu Uemura is the best one for banishing brass I have used thus far! If you are looking for a hair stylist be sure to visit David and Jesse at Studio A Salon!
Shu Uemura Purple Shampoo ( not pictured) 
Chanel Metal Stencil: Merchant and Market