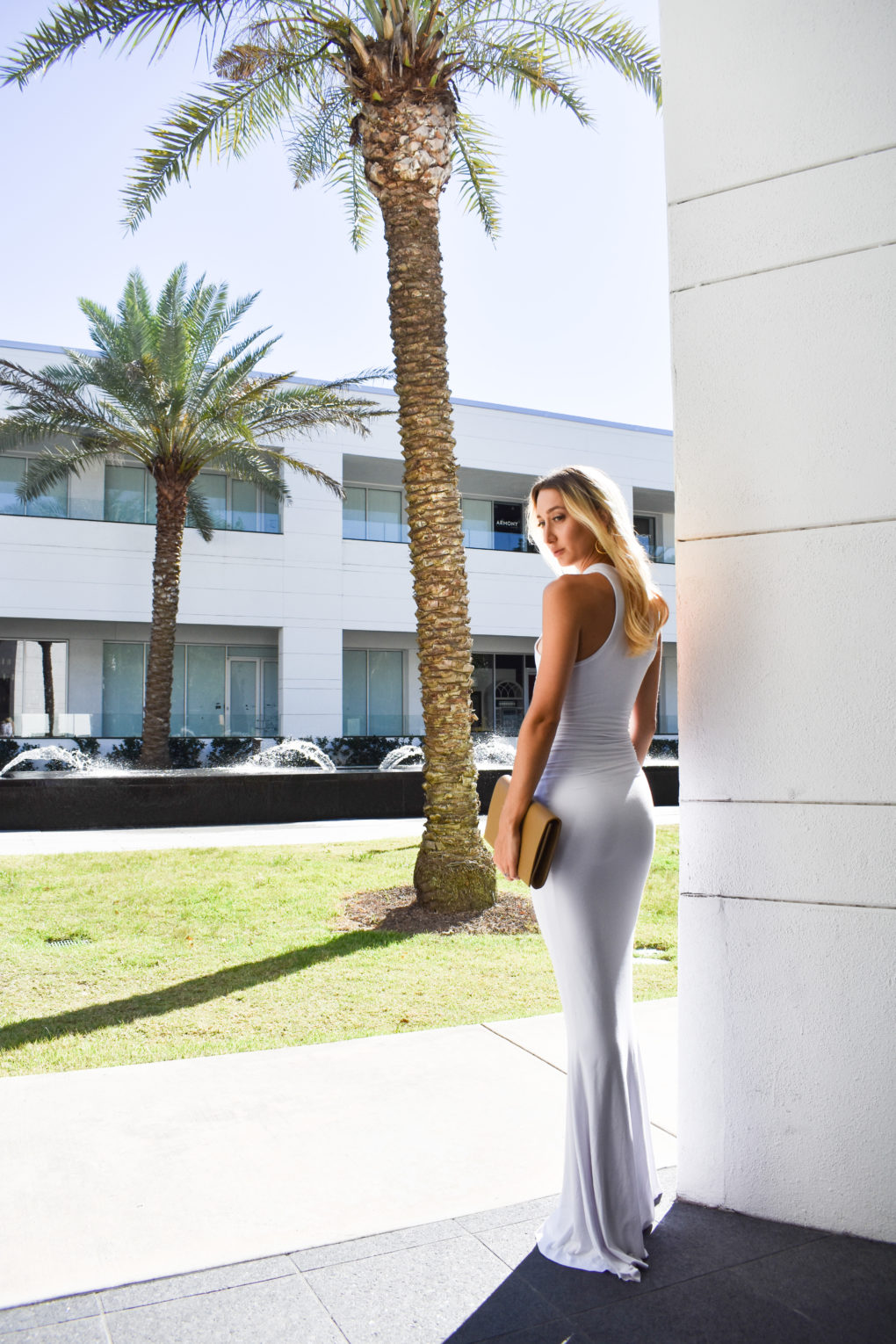 If you don't know Chicago-based brand Sararose On Oak, let me introduce you. I met Sararose Krenger when she was designing and organizing her own showings in college. It's such a pleasure years later ( not too may years ;P) to be collaborating with her. Her work is clean, sexy, minimal and ethical. I believe her designs are a wonderful pairing of her free spirit, boho-chic style and her desire to make her clients feel amazing.
Her pieces are made of bamboo and lycra, are made in the USA and the price point is very good, a little too good especially now that she is having a big sale (so don't miss it this dress is like $75). All the bamboo and lycra dresses and shirts are doubled lined so there is no see through issues.
Dress: Sararose On Oak
Clutch: YSL (pre-loved version here)
Earrings: Chanel (via the Vintage Contessa)
I'll be sharing more looks with Sararose On Oak this week so keep a lookout for those and have a great Cinco de Mayo!