Greenery may be Pantone's color of the year but Army Green has become one of my favorite hues this season. I keep being drawn to this color, first it was the sock booties, next the leggings, and more recently this lace-up sweater from Rowme, the list doesn't stop there. I'm telling you this color is slowly taking over my closet.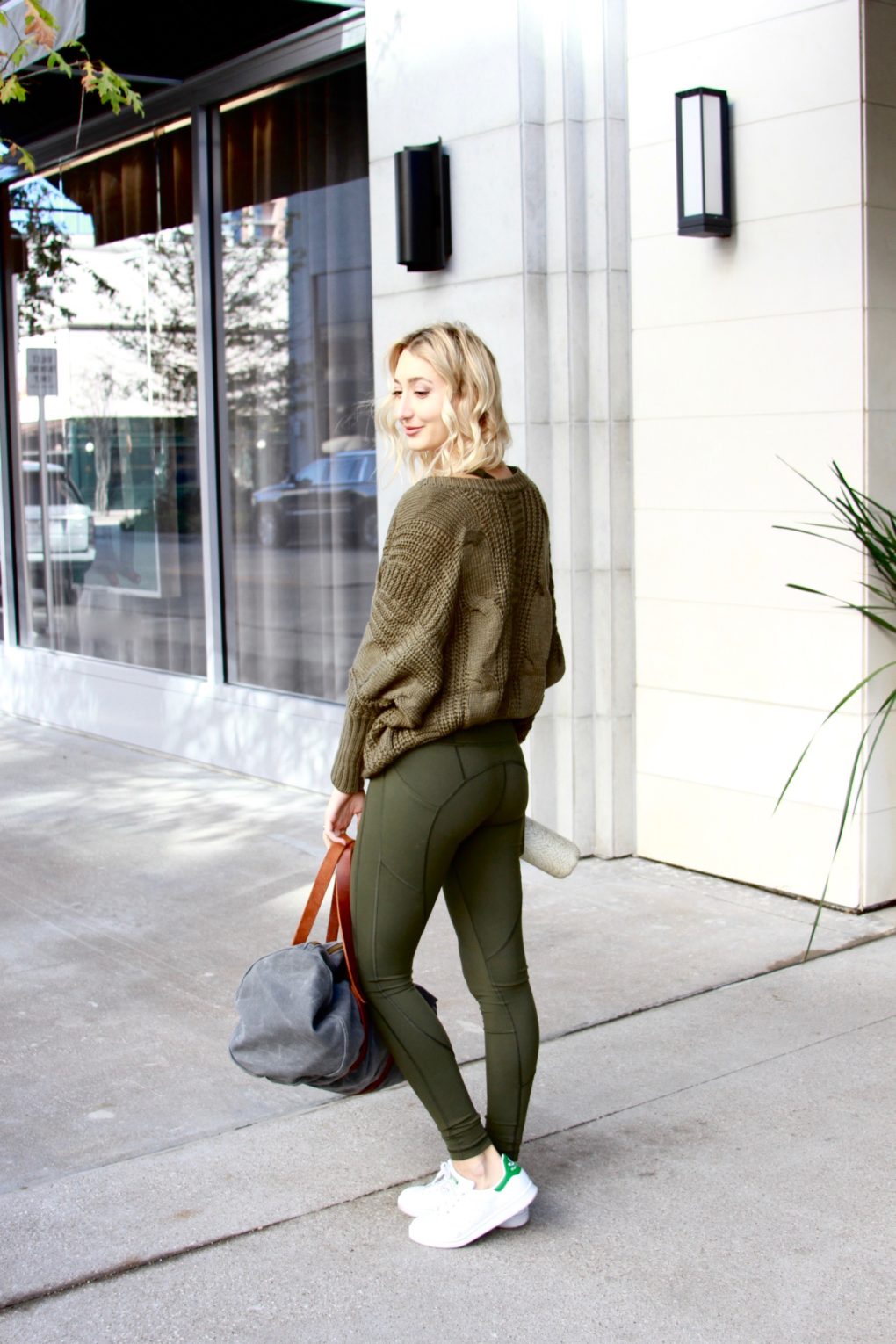 As you can see I am really into color co-ordinating my favorite color du jour. From beanie to leggings this put together look is perfect for running through the River Oaks District to Equinox. My gym bag from Houston's own Manready Mercantile I stole from Matt's closet. It's a great basic duffle with a cool rustic feel.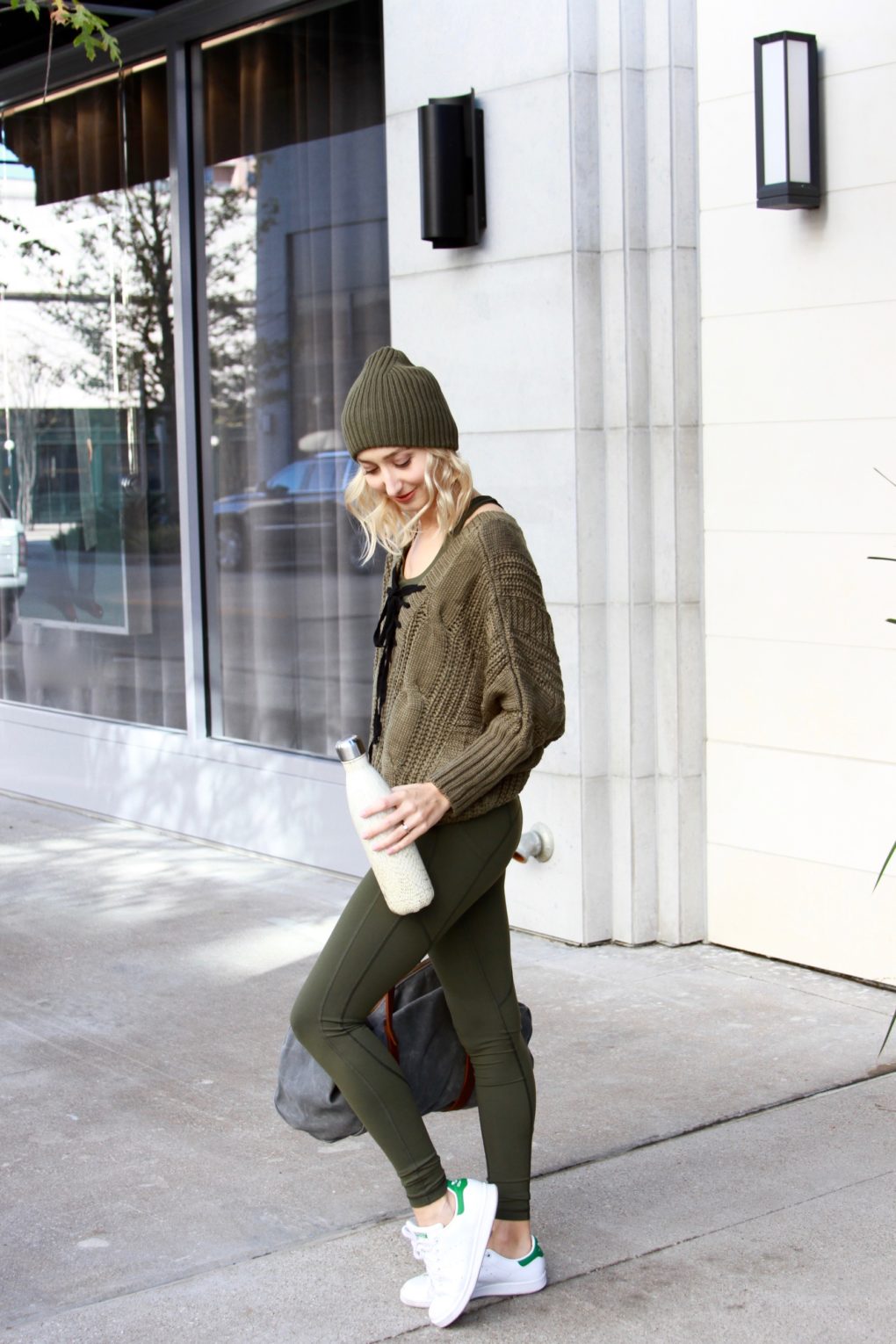 Now let me tell you about these Victoria Sport Knockout tights and why I think everyone needs a pair. Not only are the seams arranged in a way to make you look "more athletic" my tights have side pockets that fit my iPhone (hands to the sky emoji!). I can't even tell you how this simple side pocket has improved my workout experience 100% since now I don't have to jam my phone between my tights and lower back or in my sports bra (terrible I know).
Shop the rest of the look at the end of the post.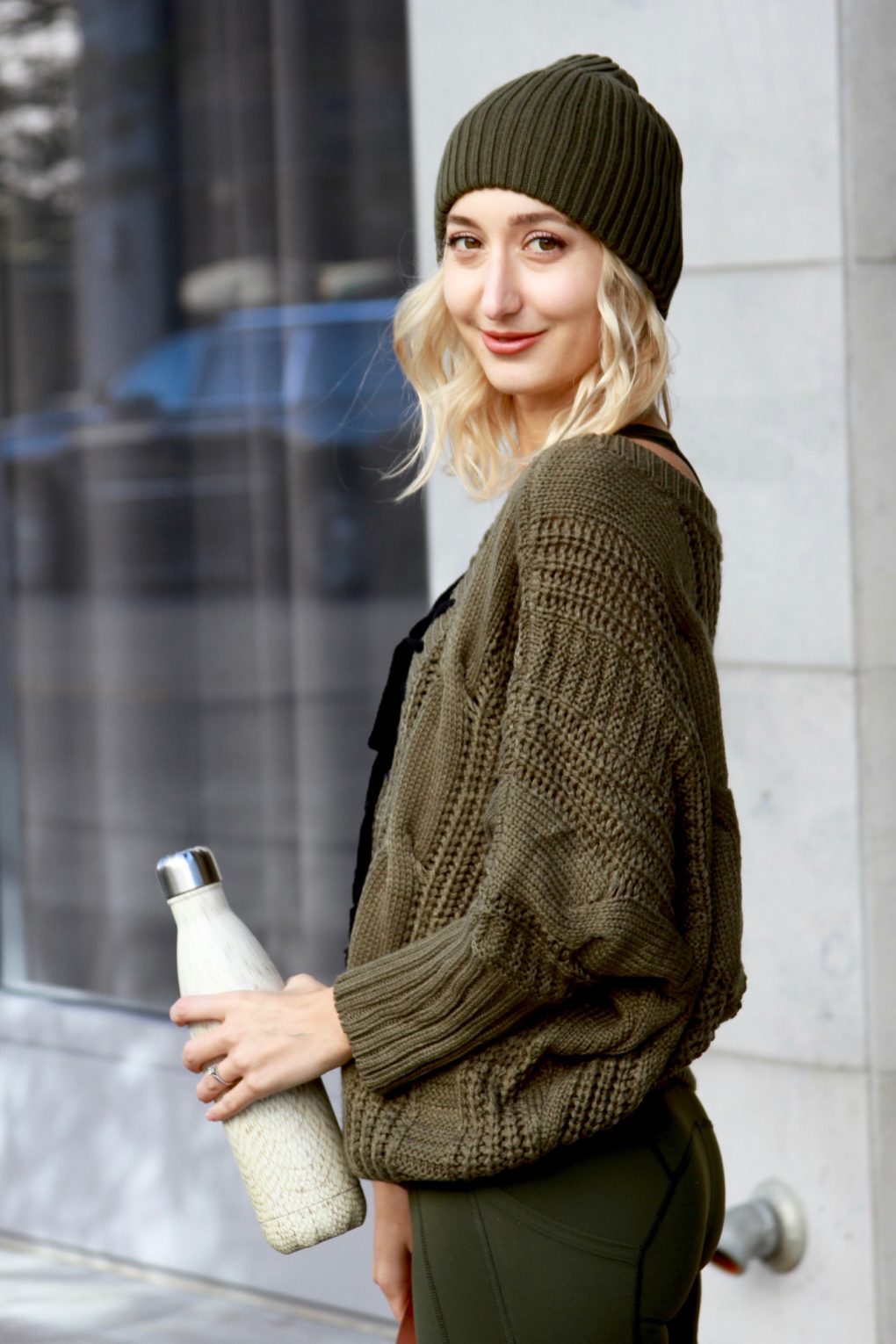 To run out of the gym I swapped my leggings for distressed denim, sock booties and my Shanaz Designs "on the go pouchette".
Shop looks at end of the post