Velvet Boots + Stars


OK, how amazing are these OTK velvet boots? Velvet is the fabric of the season! With more and more ways to wear this soft textile you can have a lot of fun incorporating it into your wardrobe. I grabbed these velvet boots in London in February earlier this year and I am so thrilled for them to make their US debut as we finally see some cold weather in Houston. I paired my velvet boots with this star wrap dress c/o Lulus and my favorite chunky sweater from two seasons ago.
I found similar pieces below so you can re-create this look in your unique way.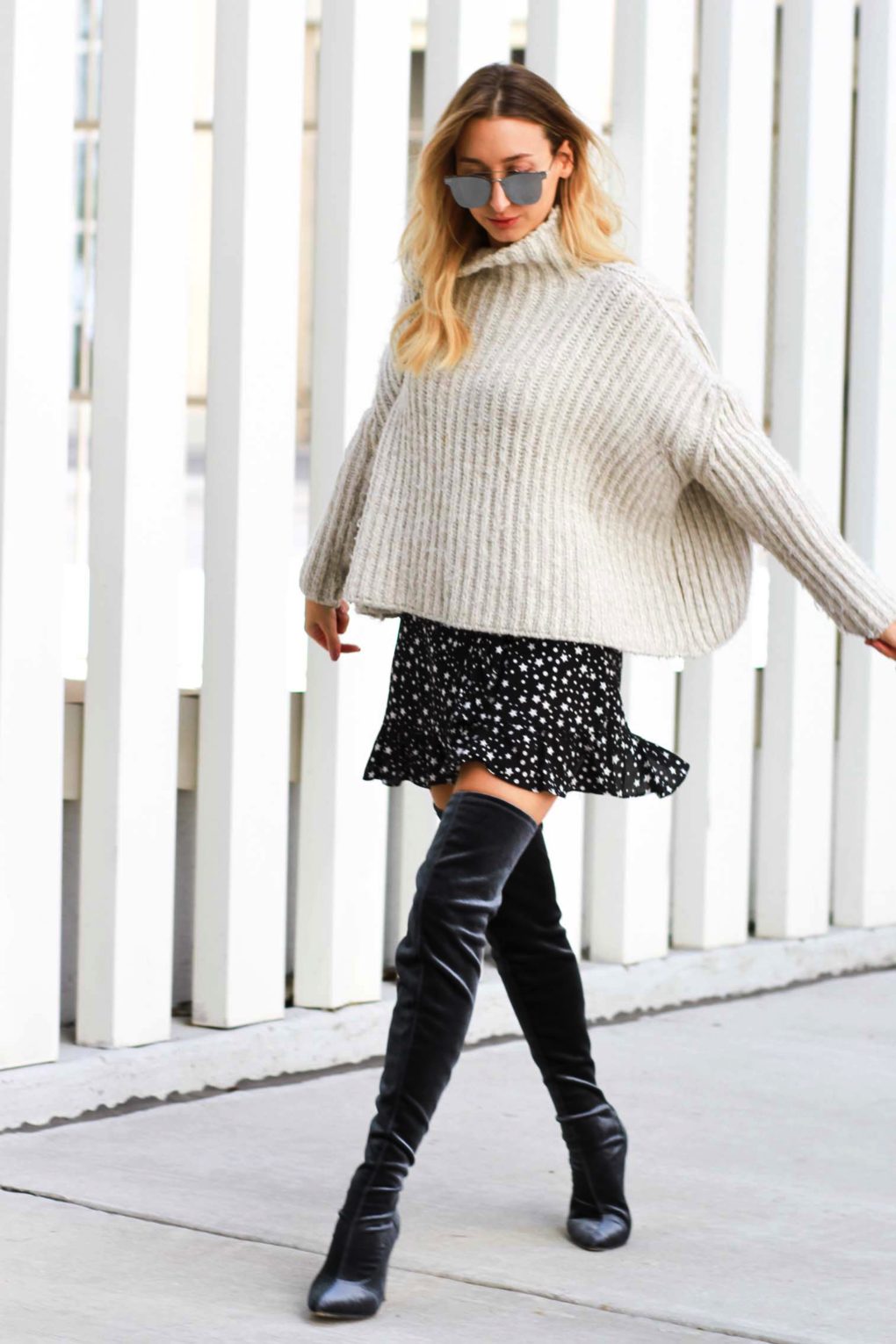 Shop this Look