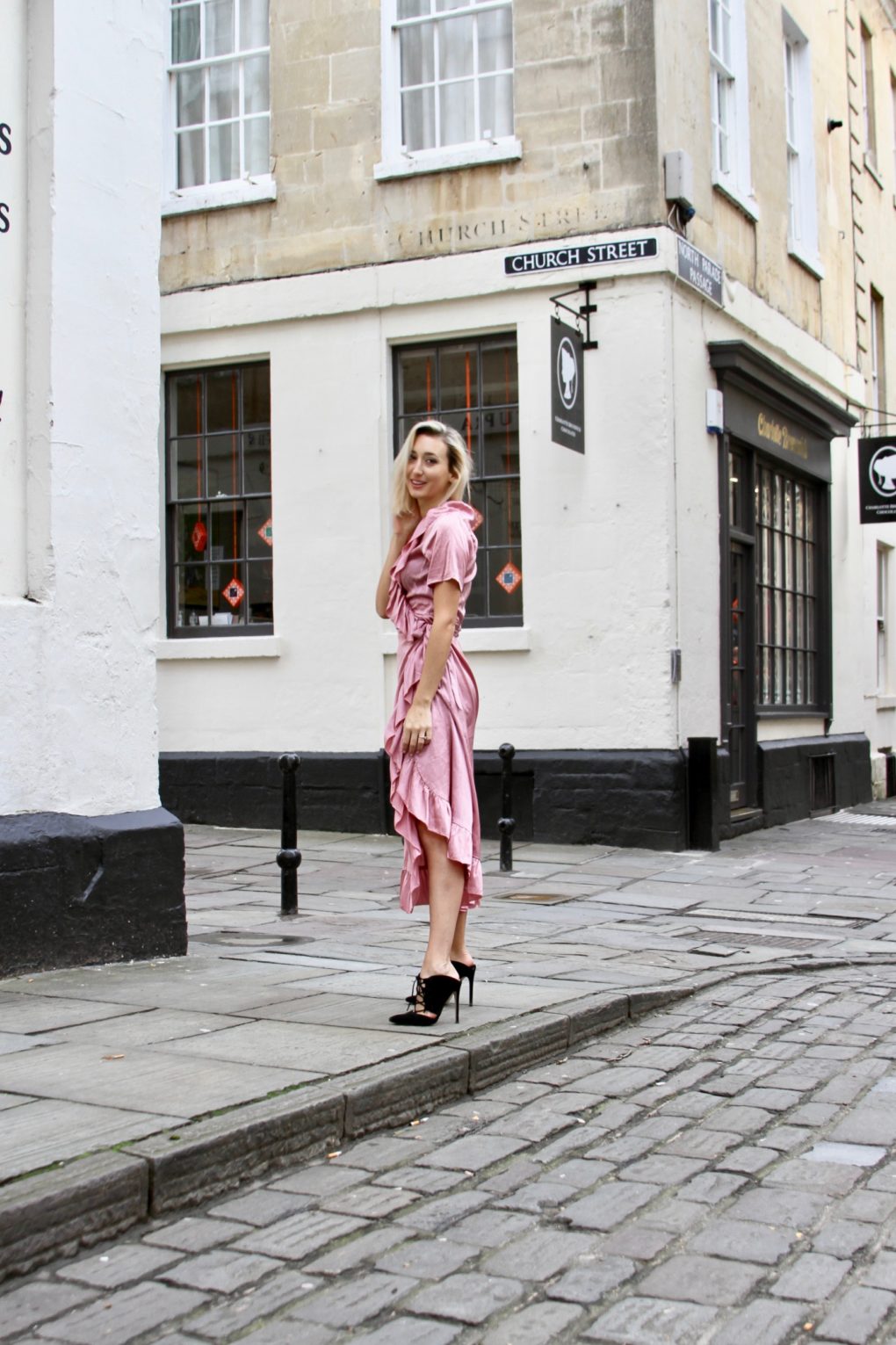 Happy Mondy! We are just settling in from our weekend getaway to Bath. And wishing we hadn't left. Yes, Bath really is that magical, at least to me.  We stayed at The Abbey Hotel, located in the city center and close to all the places I'd imagine you want to visit on your first trip to the historic town. The city became a "Spa destination" in 60 AD when the Romans built baths and a temple in the River Avon valley. The waters were sought out their healing properties and stayed the epicenter of Bath's popularity throughout the centuries.
Silk Dress: Cloe Cassandro / Shoes: [similar]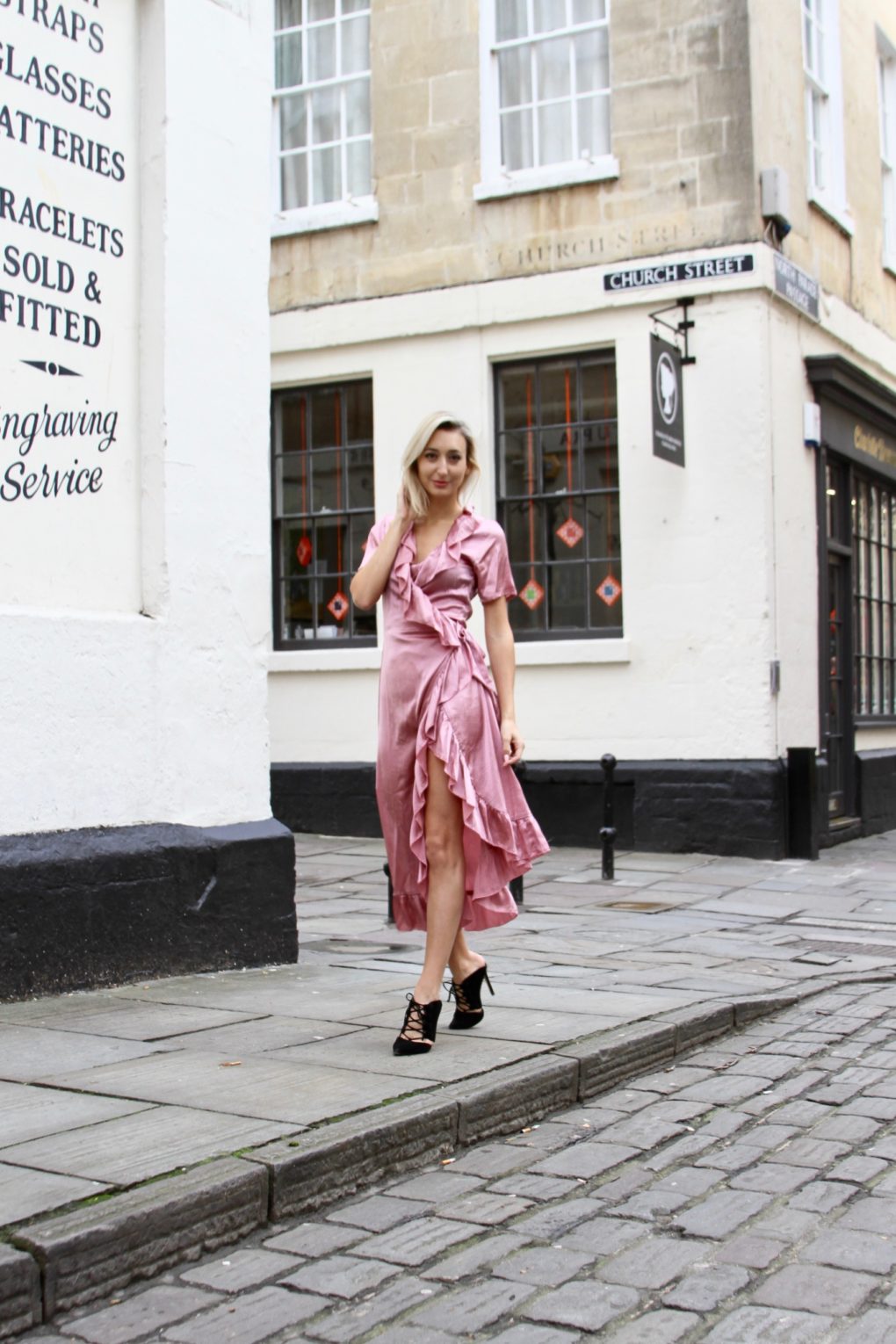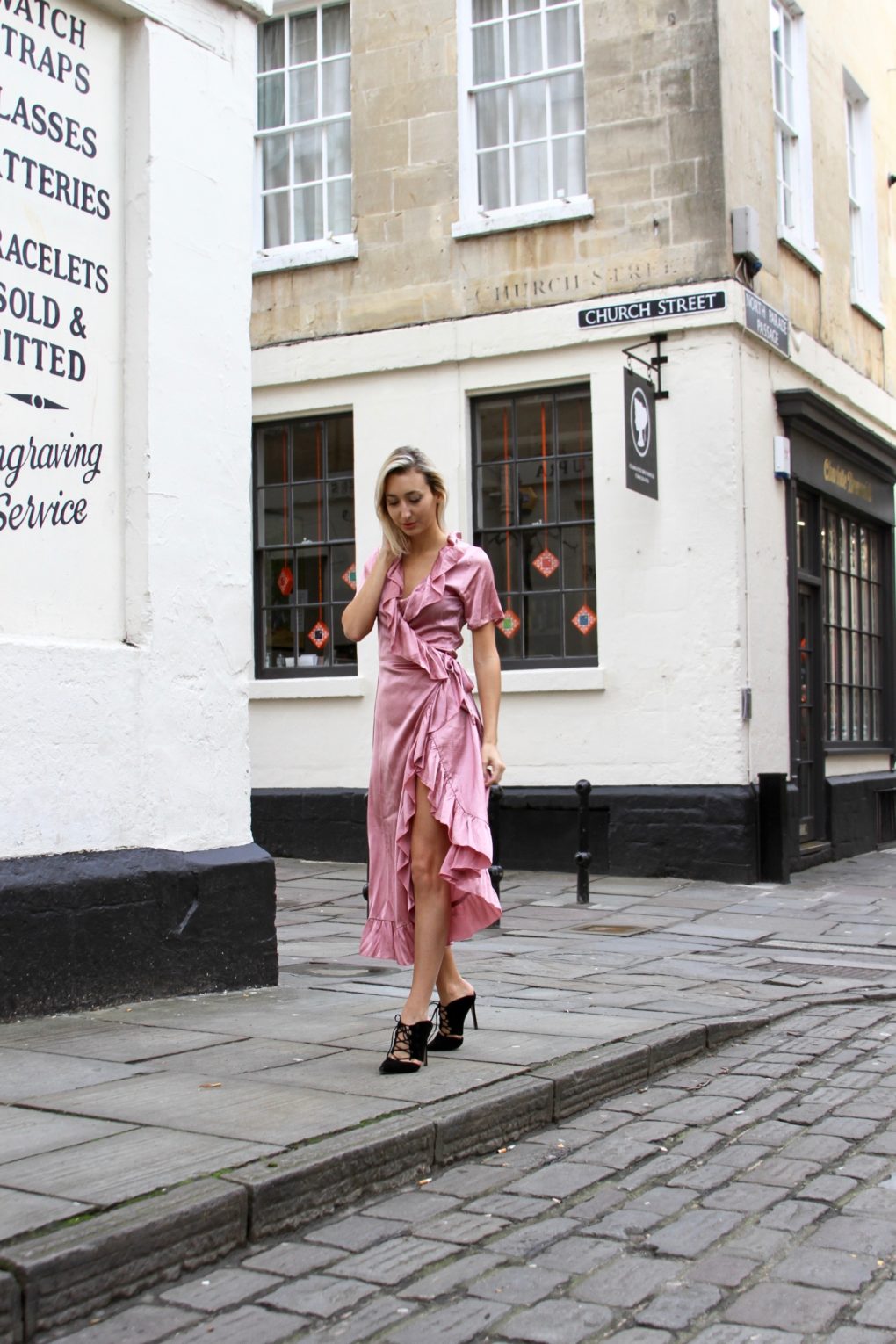 Our first stop, after dropping our bags off at the hotel was to Thermae Bath Spa to immerse ourselves in these restorative waters. The natural thermal waters of this spa contain over 42 minerals and trace elements the most concentrated being sulphate, calcium & chloride. The water we bathed in is rain that fell around 10,000 years ago, sunk to a depth of about 2km where it was heated by high-temperature rocks then rose back up through one of the three hot springs in the center of the City.
After our relaxing few hours we shopped/ explored the corridors and local boutiques until dusk. We enjoyed a three-course dinner, at the Abbey Hotel's Allium Restaurant. We had the most delicious salmon appetizer and tried the, quite tender, venison for the first time.
Then we hit the town, sampling the craft cocktail drinks which make The Dark Horse a local hot spot. The following morning, after a classic English breakfast, we toured The Roman Bath's.
We had such an amazing time in Bath and decided we would certainly return. There is still so much to do and explore in this iconic city. I look forward to my return!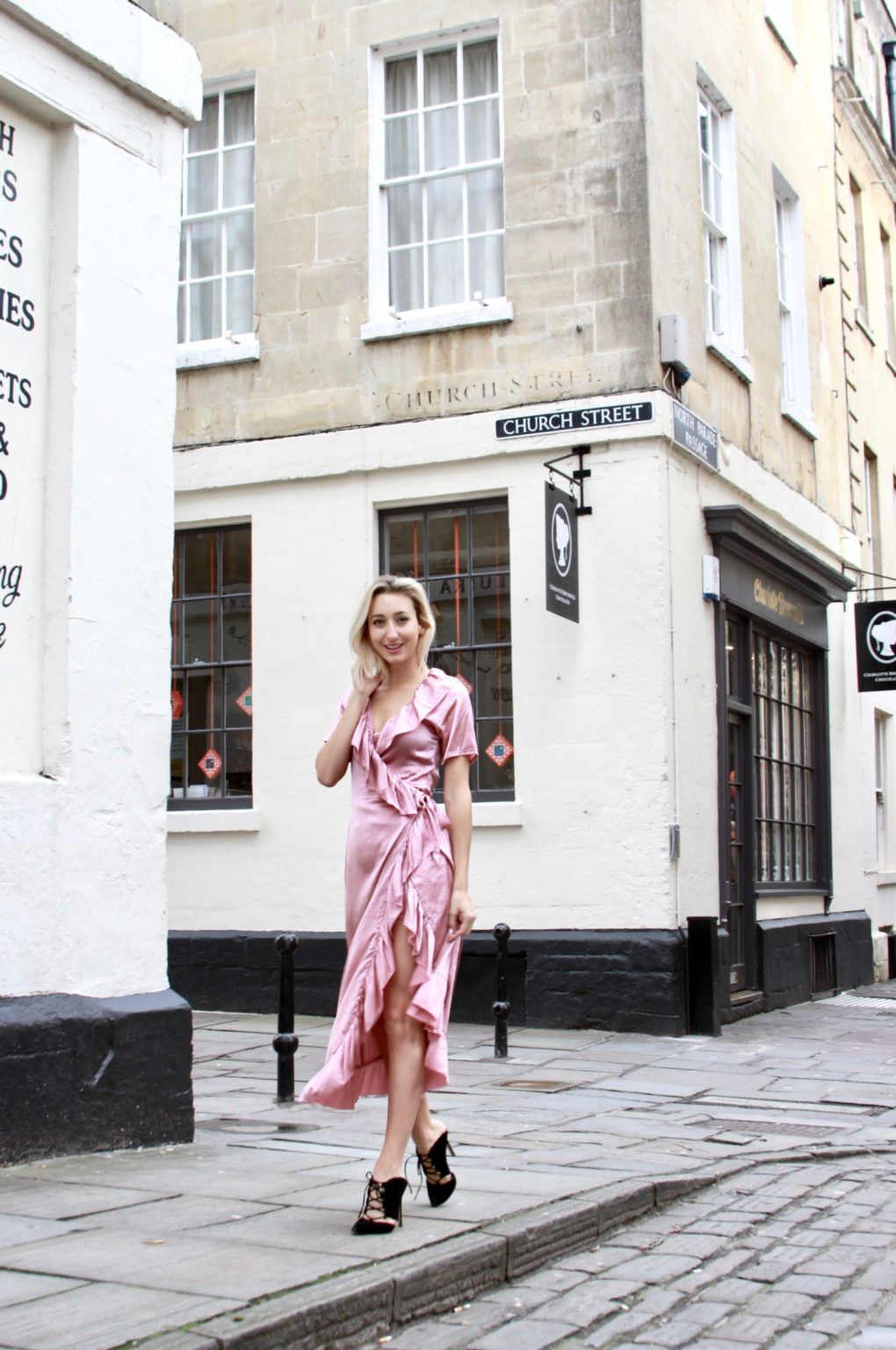 Now on to this romantic look. Valentine's Day is fast approaching and this silky wrap midi-dress from beach and resort wear brand Cloe Cassandro is really getting me into the red & pink, heart-shaped, love filled, festive mood. It's such a feminine, romantic piece for an easy to "throw-and-go" on your sunset dinner on the beach, spa, resort, or any warm climate date night! Shop this Cloe Cassandro dress here. It also comes in midnight blue and shorter version! So cute.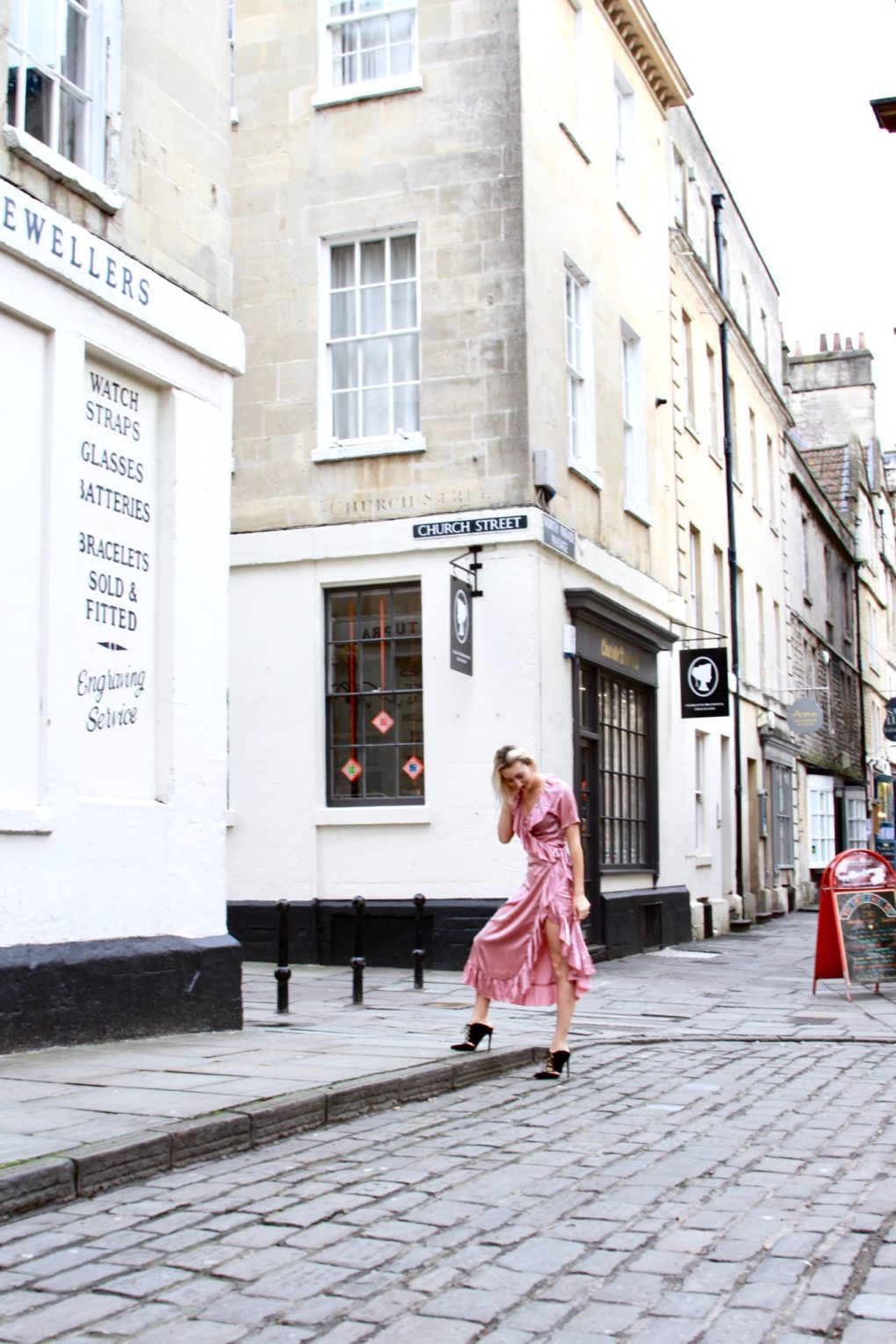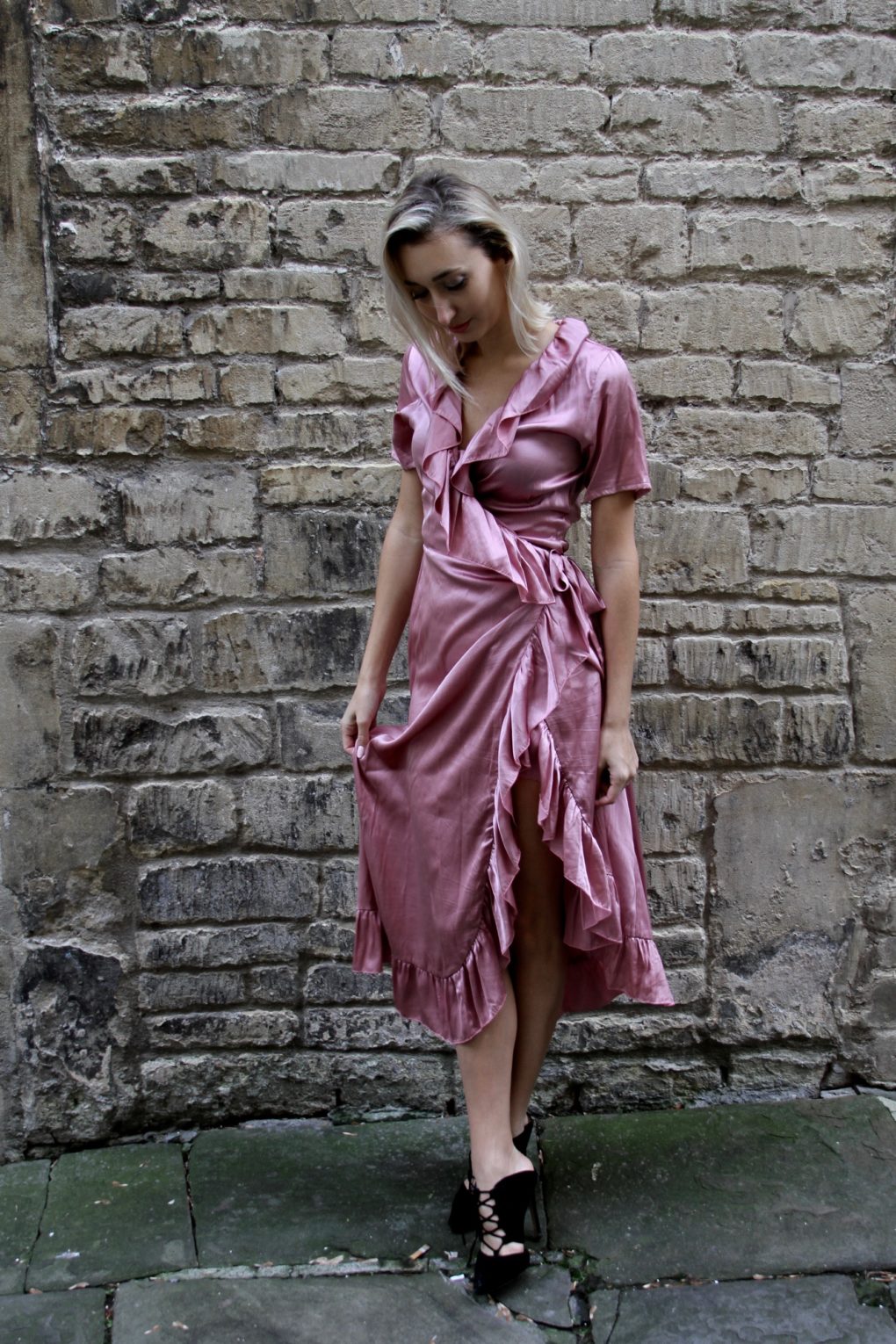 Trip Recap: 
Where we stayed: Abbey Hotel. Charming exterior, and interior. Amazing location, just blocks away from our key interests of this trip; the Roman Bath's, Bath Abbey, the Thermae Spa and shopping. Large, spacious rooms with simple furnishings.
Touristy things: The Roman Baths , Bath Abbey,  Jane Austen Center
Must Do: Thermae Spa
Mixing with the locals: The Dark Horse,  serving the best craft cocktails in Bath.  Call to reserve a table as it fills up quickly on the weekends.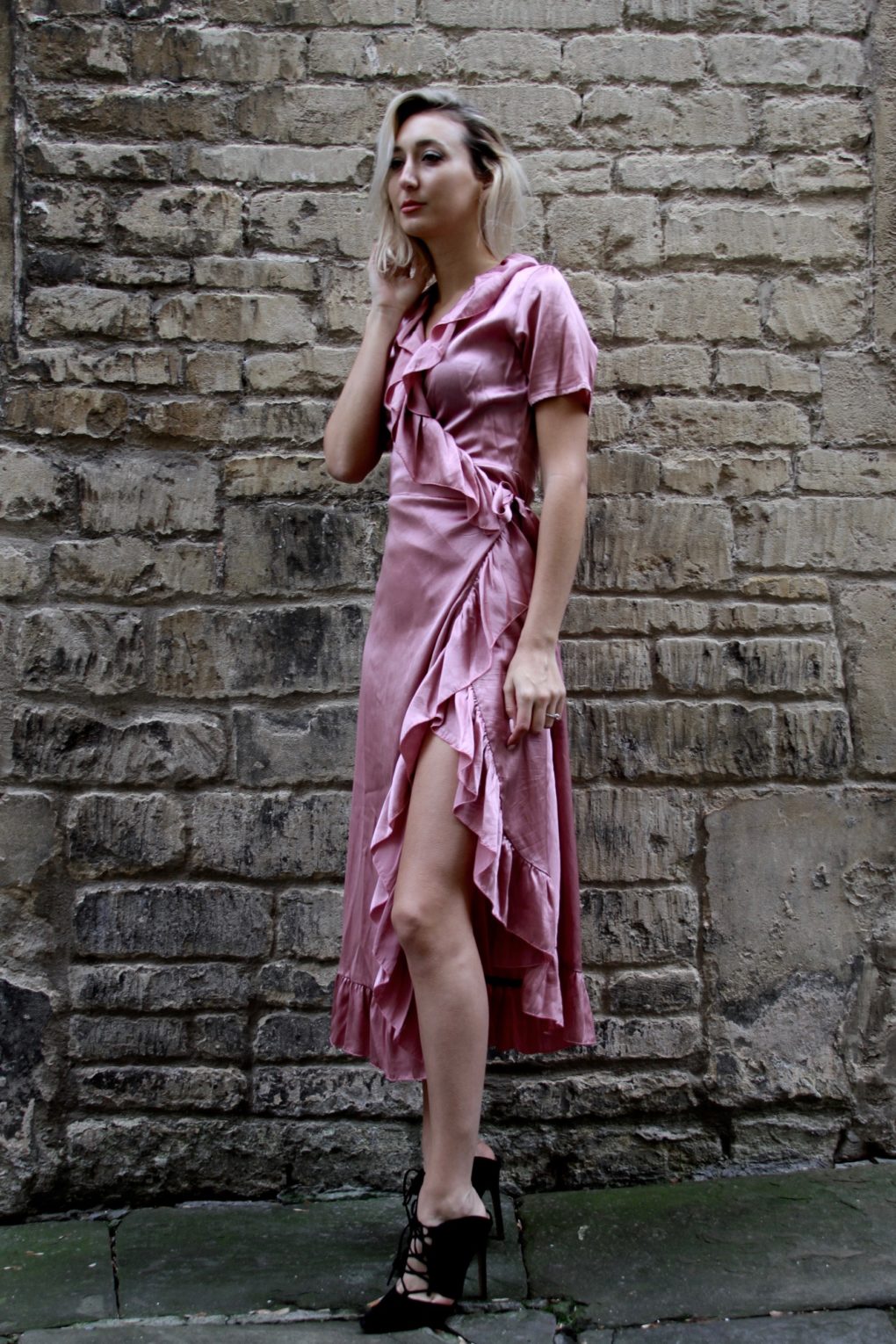 SHOP SIMILAR LOOKS: