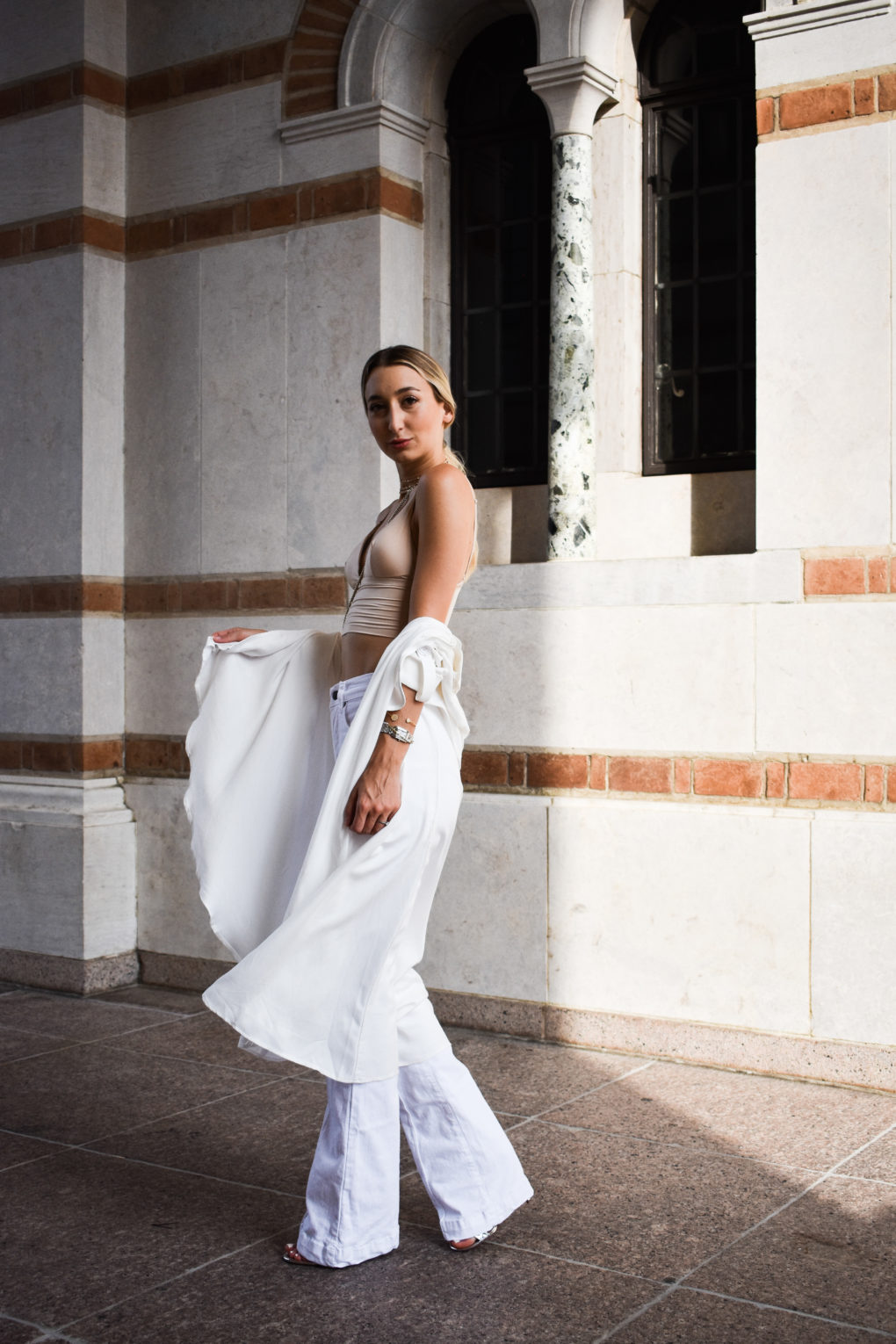 I think it's safe to say I miss Europe. Matt and I lived in the UK for the beginning of 2017 and all I can think about is finding beautiful locations around Houston that remind me of London, Italy and Paris (if you know of any places I'd love to hear).
While it's steamy hot in Houston with high temperatures and humidity the A/C that blasts through restaurants and anywhere indoors really are enough to give you a serious cold! A light duster is a great layer for any summer look where you are going between rising and falling temperatures. This one from Aoui pulls doubles as a trench dress as well, so it s great versatile piece for your wardrobe, especially if you are traveling.
Shop my full look below:
Duster: Aoui
White Denim: Revice Denim ( for reference I'm usually a size 0 or 24 and in Revice sizing 25 is my size in these.

Photos by : Christine Lee