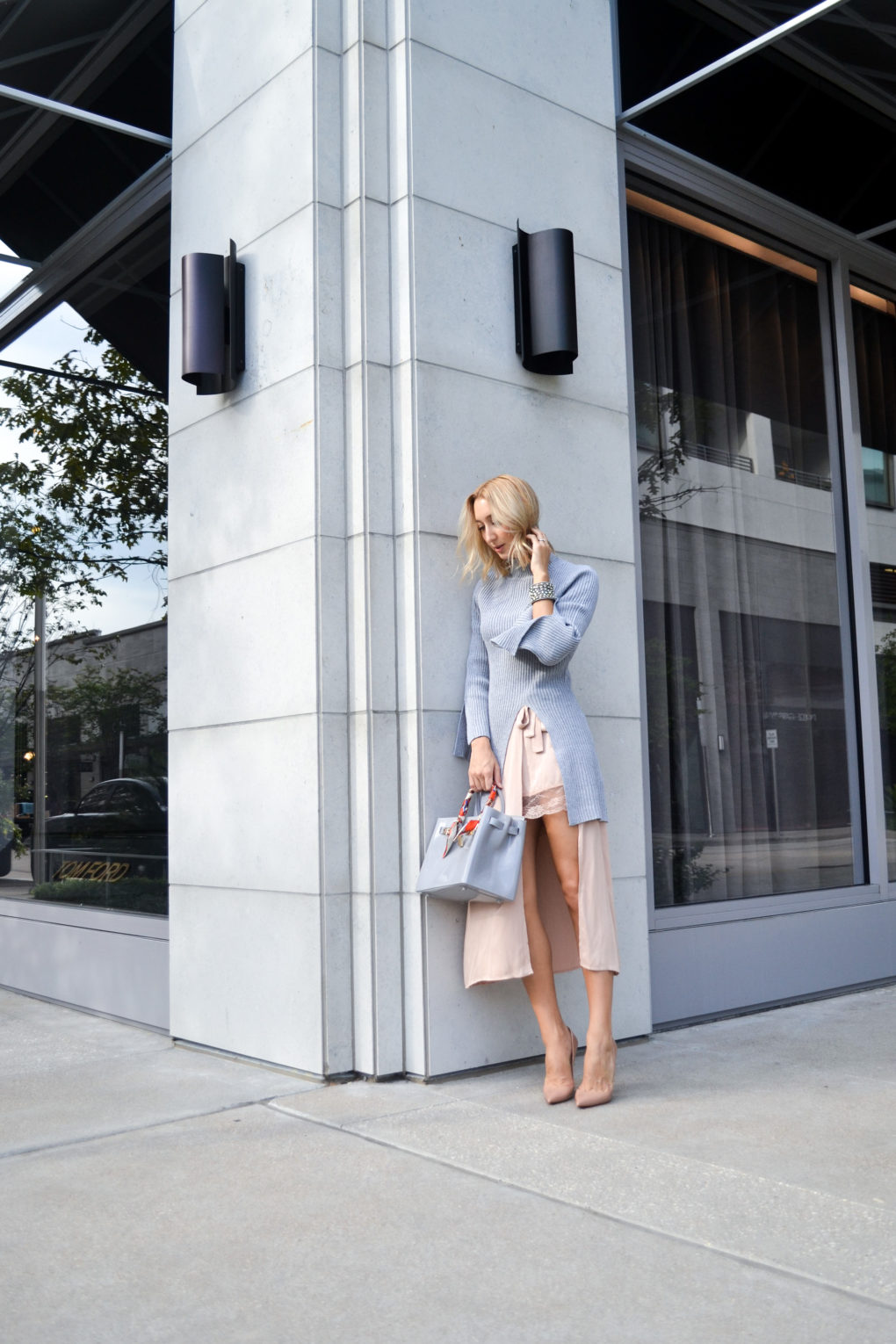 Happy Monday! Life has been a whirlwind since getting back from the holidays! Although I love South Florida so much, I was looking forward to getting back home and getting back to a regular schedule with my blog, LAPALME, and with Zayver Designs.
But sometimes life has other plans. As it turns out Matt and I will be starting up the new year in England in the London/ Surrey area to be exact. I'm SO excited about this trip because England is somewhere I have never visited before (our European trips are typically partial to Italy).  So please leave me you favorite things to do in London in the comments or on my Instagram post.
Ok now on to this look. The skirt is sold out but I have found a similar below at a great price point. My sweater is from MorrisDay the Label but I have linked similar sweaters below as well.
Cuff: Zayver Designs | Handbag: Beachkin Chic
Images by @chrissjlee